Spectrum of Services
we work with various mobile application platforms that include:
Get a Quote
I'm looking for:
Android's impact on mobile app development
With the advent of Android OS, the Mobile App Development scenario has reached new heights. Usage of smart phones and tablets around the world shot up exponentially. With data, information and analytics gaining prominent foothold, Android OS became the most favored and popular mobile OS for developers and companies providing mobile solutions.

Android OS facilitates the development of innovative mobile apps with robust and best-in-class features. It enables a single app model that allows developers to deploy apps to multiple users across a wide range of mobile devices.

The highly talented Custom Android app development team at Tvisha Technologies harnesses object oriented languages like java in unison with the android SDK. The dedicated team works hand in hand with clients and their requirements for delivering best solutions in a collaborative style.


MOBILE APP DEVELOPMENT SERVICES :
Android App Development
World's most used mobile platform – Android- is ideal for Custom Android app design & development due to its versatile Android Software Development Kit (SDK). Android SDK enables usage of multiple code languages like Kotlin, Java, C++, lending it a universal applicability. Our Android app developers ensure better stability and functionality to your business by designing native applications in sync with your business model. We design mobile applications following Android Material Design concepts. Our native app development methodology always prunes down the cost of android app development.
MOBILE APP DEVELOPMENT SERVICES :
iPhone App Development
iPhone App Development is at once an Art and a Science! Tvisha adds the technology dimension to it to develop seamless and bug-free iPhone apps. Come and experience the difference. Everything we do as an iPhone app developer is dedicated to provide our clients the best possible ROI and positioning them on the market.




iOS impact on mobile app development
iOS is the safest operating system available for electronic devices to protect your app activities, and personal and professional information. Being the most stable operating system, iOS is one of the most preferable OS after Android by app developers. Analytics shows that there are more than 2 million apps available in App Store with notable installation count. Thus App Store is the second largest app market. iOS app development is a complex process which is managed by the experts to bring awesome results. Its niche functionalities and features make iOS a go-to platform for developers. iOS app development is the most important and peculiar task that should be handled with intelligence. The overall demand of iOS apps is never ending and that's why making iOS apps for your business needs is necessary. Major advantages of iOS Splendid performance Unmatched gaming experience.

1 Exceptional UI/UX 2 Multitasking capabilities 3 Top security features 4 Supports multi-language 5 Quick settings option in the notification bar 6 Exceptional camera quality
Top Mobile App Development Company | Android, iOS & Hybrid
DESIGN AND DEVELOPMENT OF MOBILE APPS
Tvisha – the place to give life to your app ideas. Tvisha Technologies - India emerged as the top notch mobile app development company in Hyderabad with focused use of resources and opportunities with a zeal. Result? A long list of successfully developed and deployed apps spanning from iOS to Android to Blackberry to our credit. Home grown tools form the backbone of our end-to end mobile app development services. Come and experience the unique range and personalized app development services of Tvisha.
Whatever your need be - a Mobile browser enabled web application, online-offline Mobile application, native application or Hybrid mobile application- Tvisha offers impactful solutions And within deadlines. Our agile and scalable solutions make Tvisha what it is today – an experienced IT partner for mobile app development to tie up with. Join the successful companies that trust Tvisha Technologies to develop and manage their mission-critical applications.
ROLE OF MOBILE APP DEVELOPMENT COMPANY:
As a responsible IT partner, a
mobile app development company
has the duty to comprehend client app requirements before committing. At Tvisha, we understand your business processes, the expected technical support in terms of apps and play our part to perfection. Client requirement is vetted professionally to suggest clinet-centric solutions. Our
App Developers
ensure agility and predictability leading to lower costs, less risk, greater ROI, a faster response to market opportunities. And above all, unwavering support to you to achieve your long-term objectives.
APP LIFECYCLE WITH TVISHA:
Our work is transparent. A real-time exchange of app developmental process is maintained with the clients to factor in change requests. We provide wire frames which captures all the app features as desired by our client and begin development after receiving consent from client. We implement up-to-date technologies with a dash of innovation for delivering astounding results. The entire process of app development is logged and constantly monitored under Agile environment for flawless adherence to quality and time lines.
With Tvisha you get much more than just an app development company! Our maintenance services match the post-development and deployment services to perfection. We provide a suit of administrative services which assist in maintaining your mobile applications. Our services are designed to pare down administrative overheads by periodical code rationalisation.
We help you focus on your core business. Leave the task of application maintenance to Tvisha Technologies. Our application maintenance services are tailor-made for today's nimble enterprise. Our portfolio-based approach takes a big-picture view of technology, information architecture, people and services. We collaborate with you to understand your business, processes and applications.
Our proven maintenance methodology has three stages:
Planning :Study of the existing systems, preparing baselines and providing estimates
Transition :Transferring knowledge, nurturing teams and assisting maintenance
Maintenance: Optimizing the processes and bringing change where required
Your search for best mobile application development Company for iOS and Android ends here! Our team thrives in every area of mobile app development; we work with the experienced mobile app developers and talented professionals to shape your app.
DATABASE SELECTION
With Tvisha you are abreast with latest technology. Be it be App Development or Data Storage. Our app developers are equally adept at new databases like Sqlite and Core Data and are capable of selecting apt data base for our client requirements. While Sqlite imbibes relational data base system and is compatible across platforms, Core Data can store data in its own binary format and serialize objects effectively. We are experts at using memory, disk space, and disk bandwidth efficiently to make your database highly reliable and provide you a zero maintenance.
Team up with Tvisha and get see your dream app take shape!
Mobile app development company
Significant reduction in maintenance costs
Performance Enhancement
Fast track release of programs and enhancements
Knowledge transfer via tool based reverse engineering
Sync with industry trends
Mobile Front-end development tools and Back-end servers:
We use UI design tools
Create SDKs to access device features
Cross-platform accommodations/support

Integration with back-end systems
User authentication/authorization
Data services
Reusable business logic
Case Studies
Continuous collaboration for garnering requirements and delivering flaw-free technical solutions backed up with 24/7 technical support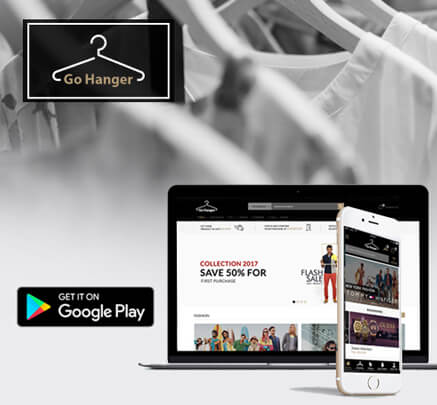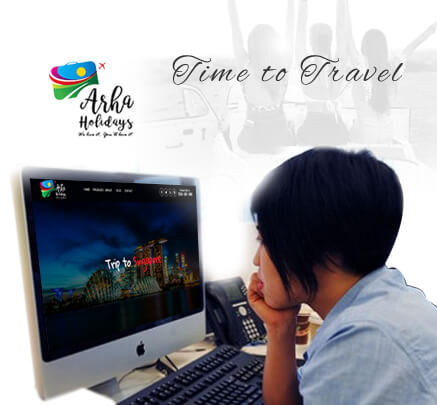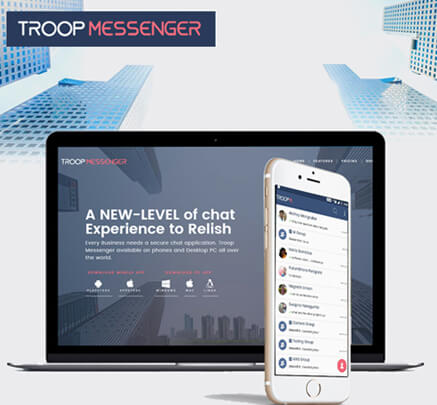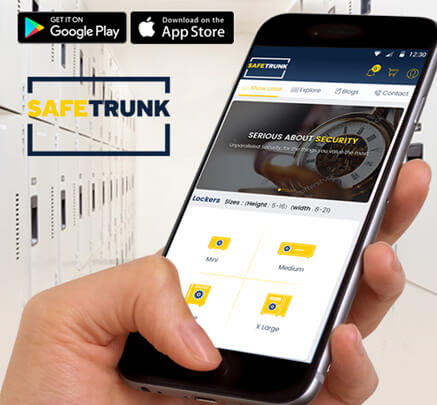 We are Listed
This truly is a milestone for our team and we are excited for the future as things begin to get more and more hectic and continue to grow.