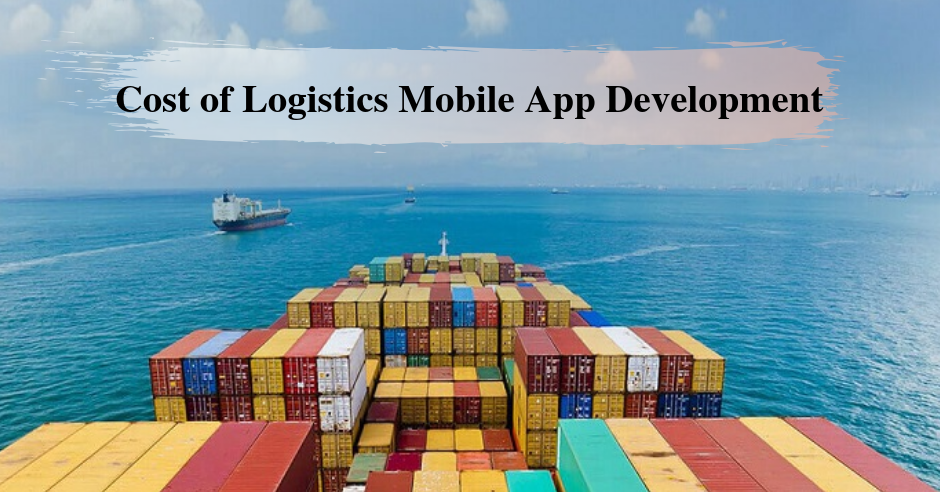 Published May 06,2019 by
Tvisha-Technologies
Cost & Feature of Logistics Mobile App Development
In the last few decades, the logistics industry has grown tremendously. For any business, logistics happens to play an important role. This is one of the main reasons why the logistics industry has flourished so much. With the help of a reliable logistics company, you can manage the transportation of your materials and goods. Not just that, but it involves various other processes as well such as material handling, warehousing, supply chain management and more. For the logistics domain to prosper, they need the support of the latest technology. This is where the need for a logistic mobile app comes into the picture. Let's dive deep into the details of the cost of the logistics app development.
Top Features of the Logistics App:
A logistic mobile app is expected to have all the required elements for the better functioning of the said industry. The logistic mobile app can be divided into three main parts. The features of the app can be grouped under the given classification.
Customer panel:
Registration: The user is required to register using his social media details or email id.
Alerts and notifications: The app is equipped with alarms for tracking, deliveries and the like.
Vehicle selection: This particular feature allows the user to select a vehicle of his choice. In other words, the user can choose a car according to his needs and requirements.
Bookings: According to the provision of the user, he can schedule a reservation for a vehicle. This feature allows you to even program a booking for a later date as well.
Billing: With the help of this feature, the user can check and keep track of their invoices regarding their deliveries and bookings. Not just that, but the user can also make the payment online using different payment methods.
Track shipments: The app also allows the user to track their shipments. In case, if they face any problem, they can even raise a query.
Rating system: The user can also rate the drivers based on his punctuality and behavior. This also helps the logistics company to keep a check on the performance of their employees.
Logistic App Admin panel:
Login: The admin can log into his account using his email id and password. They can even use their social media credentials as well.
Monitoring the driver: This particular feature allows the admin to manage the bookings and the drivers.
Dashboard: In this section, the admin can find all the essential information related to the number of users, pending requests, etc.
Billing: This allows the admin to analyze the invoices and bills submitted by the users and drivers.
Vehicle management: In this section, the admin can find and manage all the details related to vehicles, trucks and shipment orders.
Push notification: This feature enables the admin to receive notification alerts and updates about the delivery route, shipment and request to users.
Logistic App Driver panel: