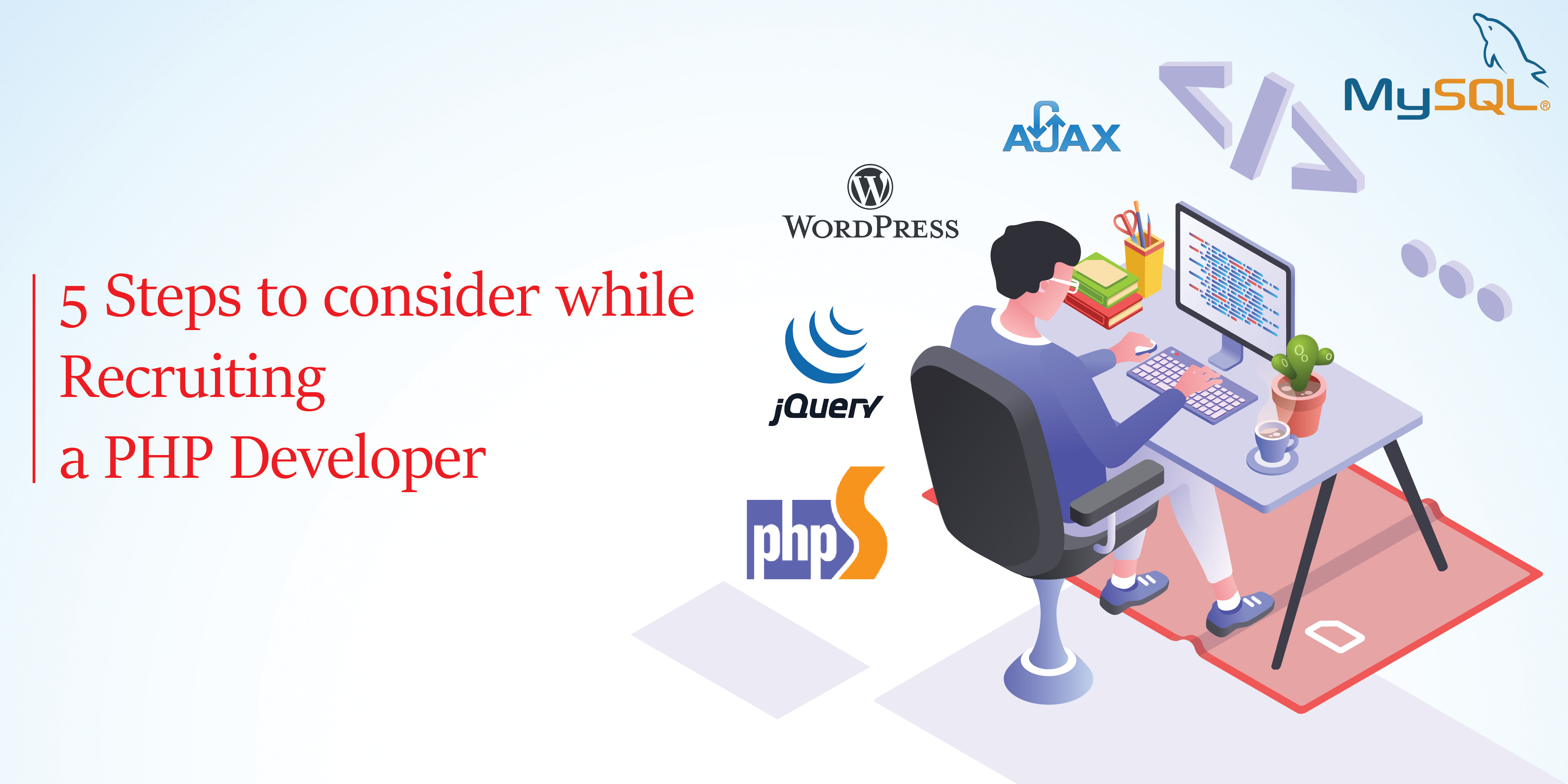 Published November 18,2022 by
Tvisha Technologies
5 Steps To Consider While Recruiting a PHP Developer | Hire a PHP Developer
For an interactive and user-friendly website, PHP is the most popular scripting languages which have the ability to control the whole website. PHP is used to build both static and dynamic websites and is still one of the most sought-after languages. If your dream is to build a functional website for your product, it is imperative that you must Hire a PHP Developer for the purpose.
Who is a PHP Developer ?
A PHP developer is responsible for web application development logic on the server side, like end components. They can work with PHP and related technologies like HTML, AJAX, XML, JSON, MySQL etc.
What Skills Do PHP Developer Need ?
The developer of PHP needs to have PHP developer skills such as -
Knowledge of PHP, MySQL, Ajax, and jQuery.
Problem-solving skills.
Critical thinking.
Better communication skills.
Understand Cake PHP.
If you are an app development company and are on the lookout for a PHP developer, there are some basic points that you should consider. We have gleaned some points for you to make the job easier.
Steps To Consider While Recruiting a PHP Developer
1. Look Out for a Candidate: Make sure the candidate has
• Deep knowledge of PHP programming language
• Handy with HTML and CSS
• Experience in handling SQL/MySQL with respect to databases
• Thorough understanding of JavaScript
• Strong basics of OOP concepts
• Knowledge of frameworks such as Symfony and Cake PHP
• Familiarity with control systems (SVG/Git)
As you have now understood what to look, it is time to work on how!
2. How To Get Profiles
The traditional method of hiring involves in examining candidate profiles with a help of agencies or through online portals. The latter one is efficient since you can connect with job seekers and recruiters in a seamless way. The more straightforward and more modern method is working with PEO services to hire contractors. Finding the right candidate sounds daunting, but it will become easier if you go with the solution mentioned above. A few suggestions could be.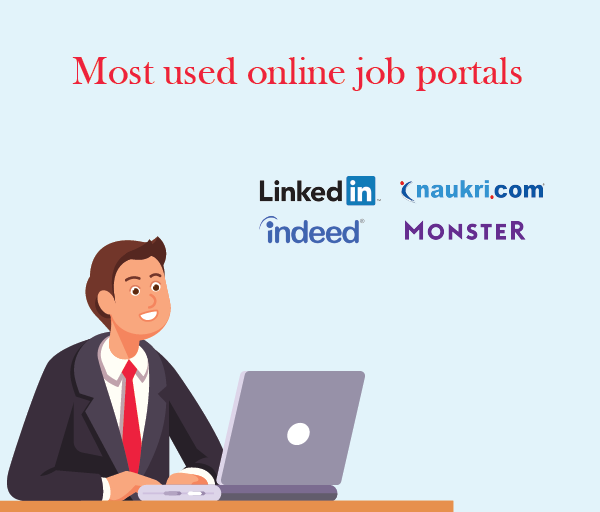 3. Filter Out
As you have got the profiles of the candidates while hiring PHP programmer, it is time to hit the bull's eye. As you are on track to Hire a PHP Developer, for your app development company, go to the filters out there and segregate the candidates upon your wish-list. You can divide the list through experience, their expected salary, notice period etc.
4. Assign a Task
During the PHP developer recruiting process, you might have gone through the portfolio and might get an idea of what that particular candidate is capable of, do not rush into the celebrations. Because you need to recruit a PHP developer make sure they are the right person for your company. But sometimes,you cannot be sure whether the candidate him/herself has done all those things. So, assign a task that the candidate has mentioned as their expertise and take a decision based on that result.
5. Cost to Hire a PHP Developer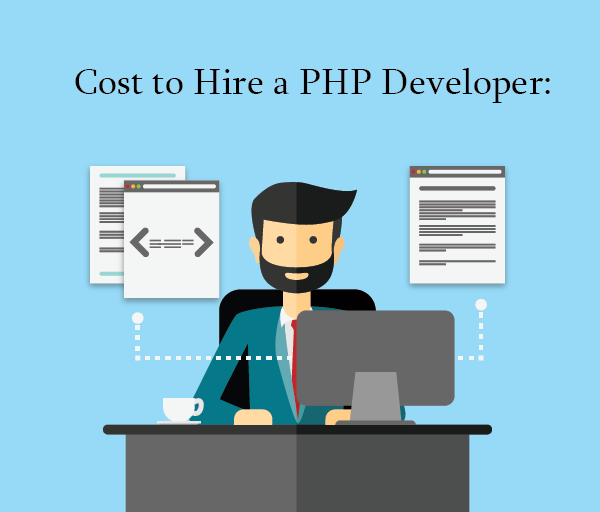 Experience and expertise both play an important role while determining the salary factor in hiring a PHP developer. There are many factors to be considered such as the time involved in the project, the complexity existed in it, the number of employees in the team, market standards, and so on while you hire a PHP developer dedicated, and experienced.
In general, the median salary for experienced PHP developers in India is about INR 200,000 per month inclusive of incentives and bonuses paid out to them. A PHP developer earns 3% extra with every skill that is added such as: Drupal, Angular JS,Net, etc.
It is always more cost-effective to hire a full-time developer for a PHP development company than a part-time employee or a freelancer.
Conclusion
You don't have any particular method for hiring developers for PHP. But being cautious and knowing how to evaluate can help you in the recruiting process. Doing in-depth research will let you find the right dedicated talent with good PHP expertise. Also, consider these main steps before finding the one suitable for your job.
FAQ
What does a PHP developer make?
A PHP developer develops the design and layout of websites, applications, and programmes.
Create compelling and reusable PHP code.
Understand how web apps operate, which includes session management and security.
Is Php a software engineer?
Normally, PHP developers can be classified as web developers or software developers. They are experts who develop programs, websites, and applications using PHP, a dynamic scripting language.
Is Php good for career?
Yes, PHP is a good option to be chosen as a career. If you are a fresher, there is good scope in PHP. The language PHP is a simple language and the easiest to learn. You can find many careers and job opportunities related to PHP development in the present market. If you're looking for a job as a PHP developer, you can find it on Jooble.