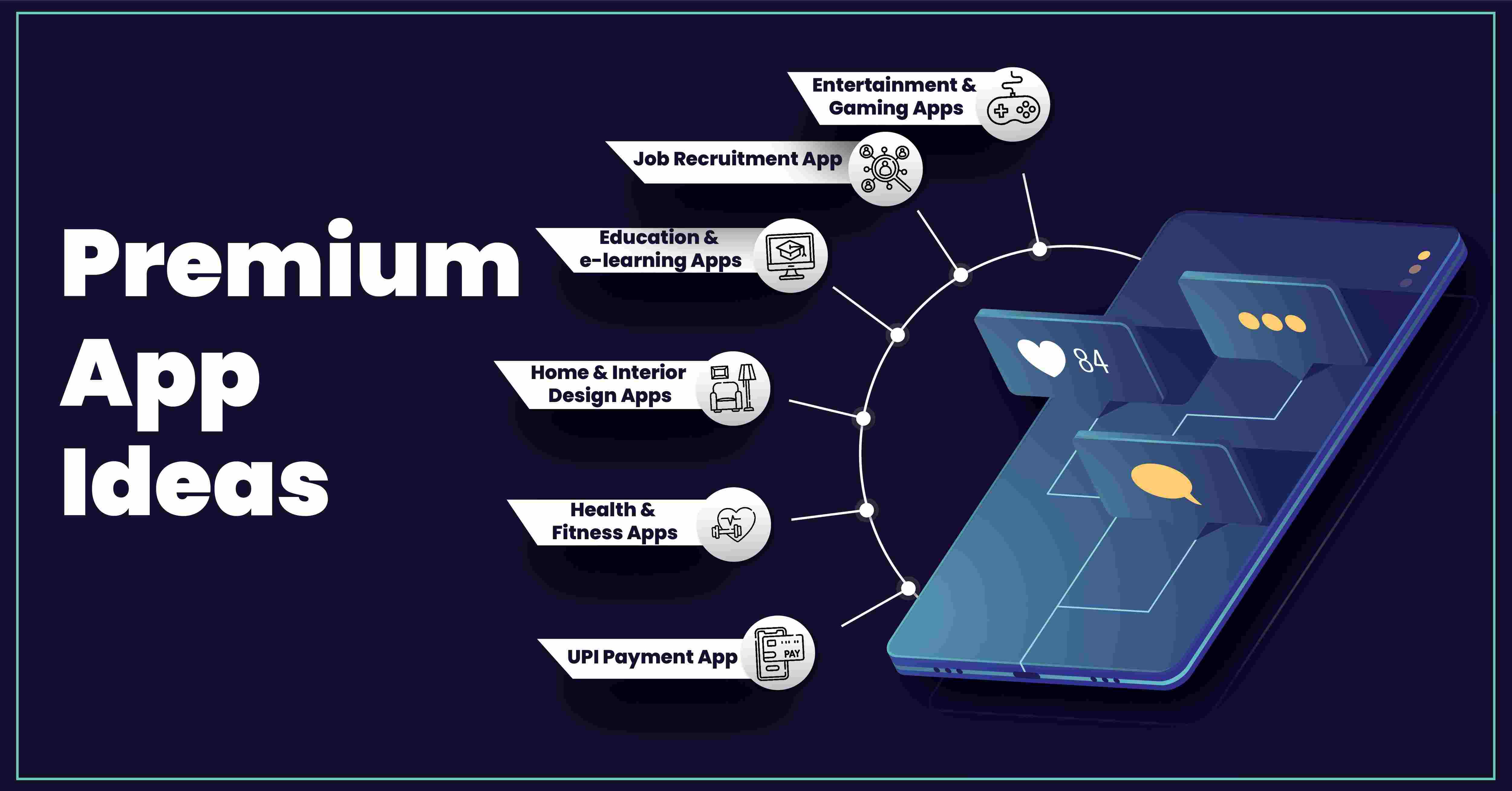 Published November 01,2021 by
SRIDHAR
Top 10 App Ideas for Startups in 2023
''Everything begins with an idea.''
Mobile apps - Disruptive business models!
That is why app-based businesses are expanding with remarkable success!
The development of a mobile app is fragmented in nature with the presence of numerous unique businesses across the world. And people find mobile apps more convenient, reliable, and easy to use.
Do you know the best app ideas that are in trend now?.
It is imperative to have profound knowledge of the current mobile landscape and App Design Ideas for entrepreneurs.
If you Google it, search results will make your head spin with its unlimited lists.
To make your quest easy, I am providing you with a list of the top 10 trending yet economical mobile and web app ideas.
Here Are The Top 10 App Ideas Entrepreneurs Must Consider in 2023.
1. Home & Interior Design Apps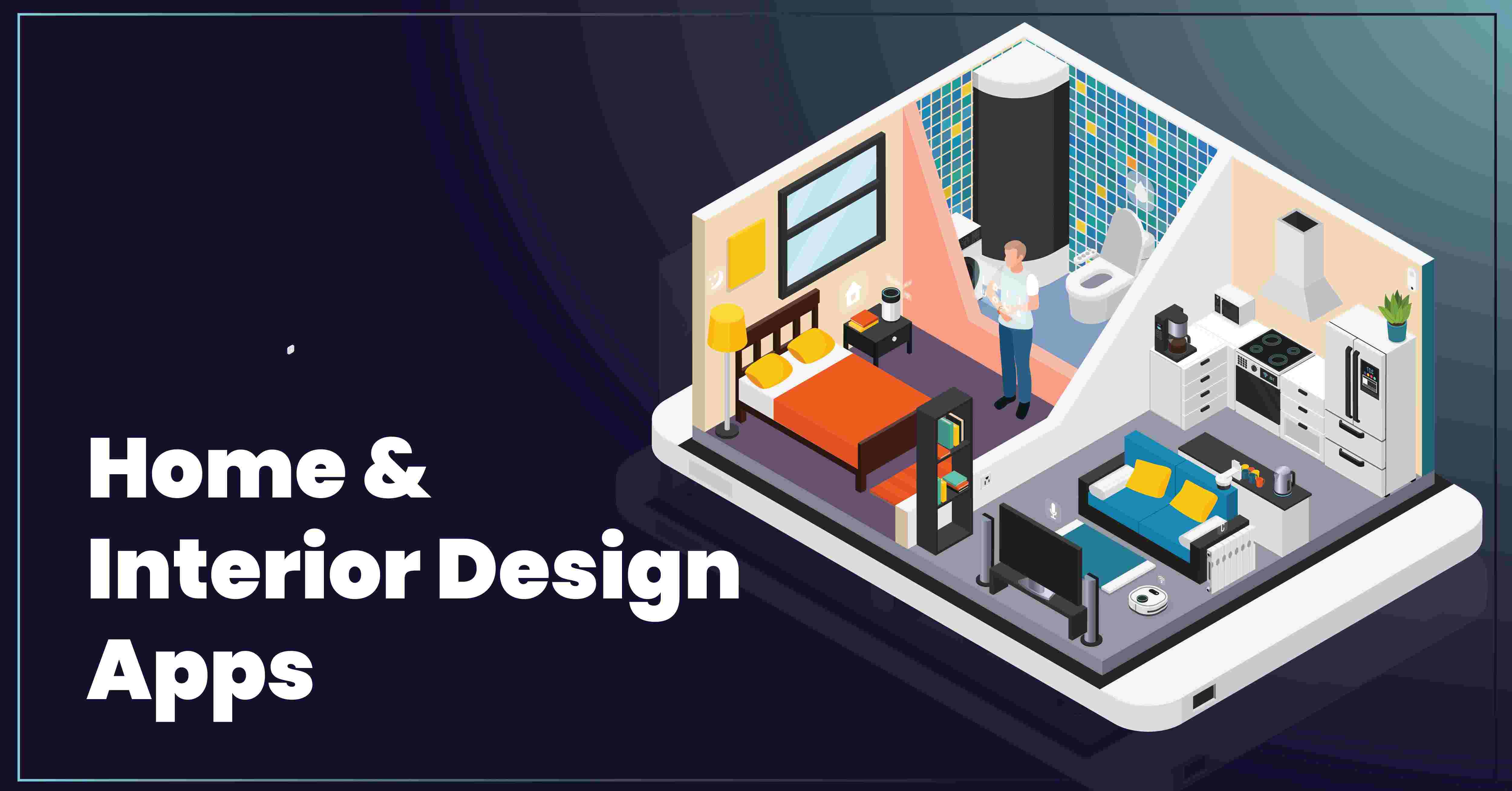 Shaping your spaces in a way that reflects your personality and preferences is crucial. And DIY (Do It Yourself) can be expensive. So, people prefer more personalized services and that too to their doorsteps.
Besides, the growing activities of real estate, accelerating urbanization, etc. driving the growth of this sector. Moreover, with the surge in COVID-19, the demand for interior design has increased significantly.
Leveraging the latest technologies like 3D, AI, and VR and creative ideas for this project will make your app stay afloat. Also, you can offer energy-efficient and green building designs following the changing needs and trends in the industry.
Statistics
In 2020, the Indian interior design market has generated around $22,939.7 million revenue. And it is forecasted that growth in this sector will stretch up during 2021-2030.
Key Players
Houzz and IKEA place
Who needs it?
Residential and commercial residences, Institutions, Restaurants, Offices, Hospitals, Banks, Parlours, Saloons, etc.
Benefits
It will be exciting news to homeowners, offices, and designers.
You can create many jobs in interior design and earn money and brand credibility.
2. Job Recruitment App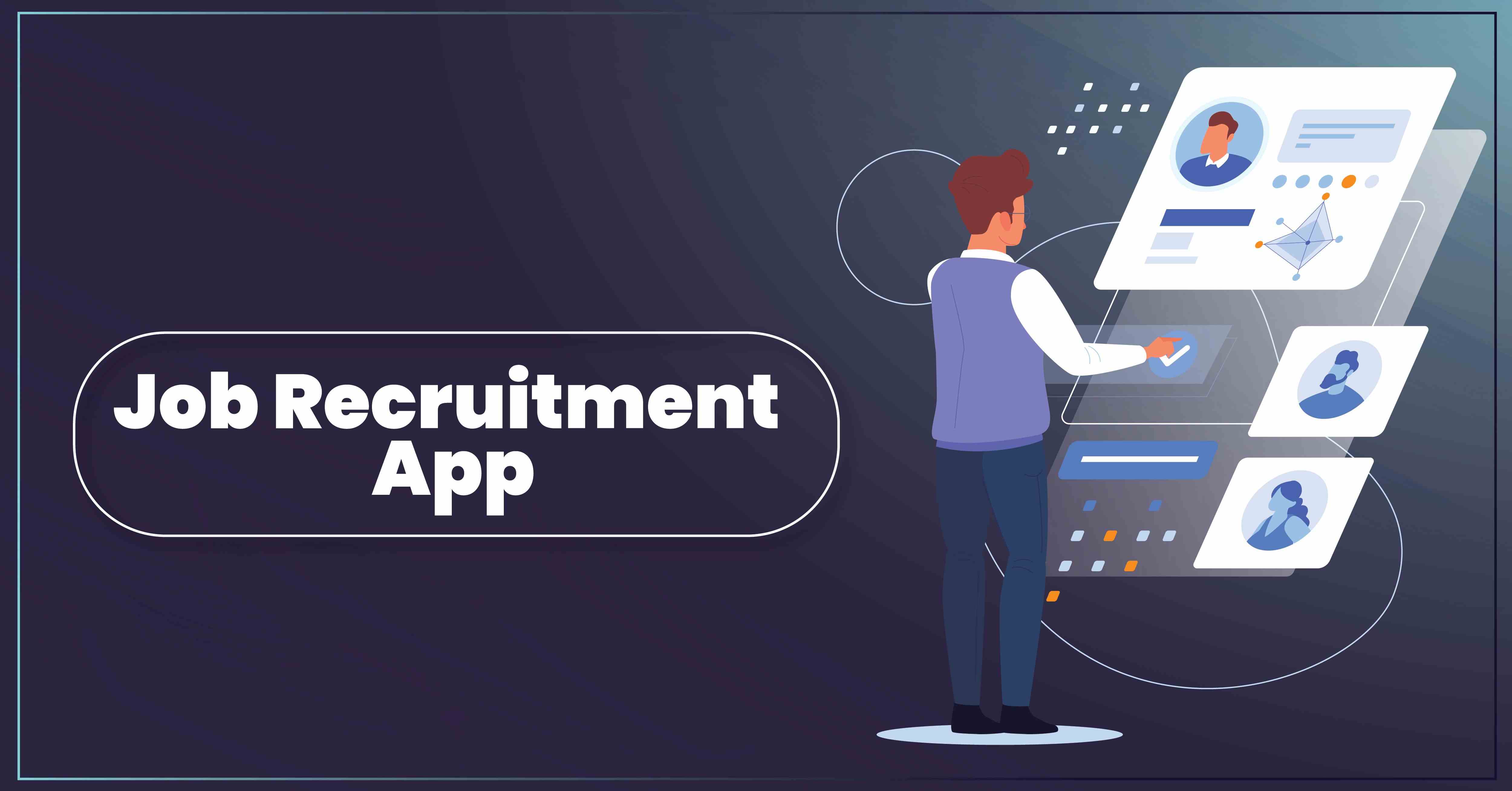 Job!. An essential human need to improve their basic needs. Due to the COVID-19 pandemic, over 1.5 million people lost their jobs. As per the CMIE (Centre for Monitoring Indian Economy), the national unemployment rate has risen to 8.32% in September 2021.
Now, it is the need of the hour to do something i.e. Eradication of unemployment!
Why can't you be a part of it and help people and yourself?. After all, it's your social responsibility!.
Statistics
As per a study conducted by Undercover Recruiter, more than 90% of job seekers use mobile to search for their dream jobs. And 45% of them do it daily.
Key Players
LinkedIn, Naukri, Indeed, and Monster, etc.
Who needs it?
Recruiters and employers of various companies, and millions of unemployed and employed people (both skilled and non-skilled).
Benefits
You can provide endless job opportunities for both skilled and non-skilled people around the globe.
3. Entertainment & Gaming Apps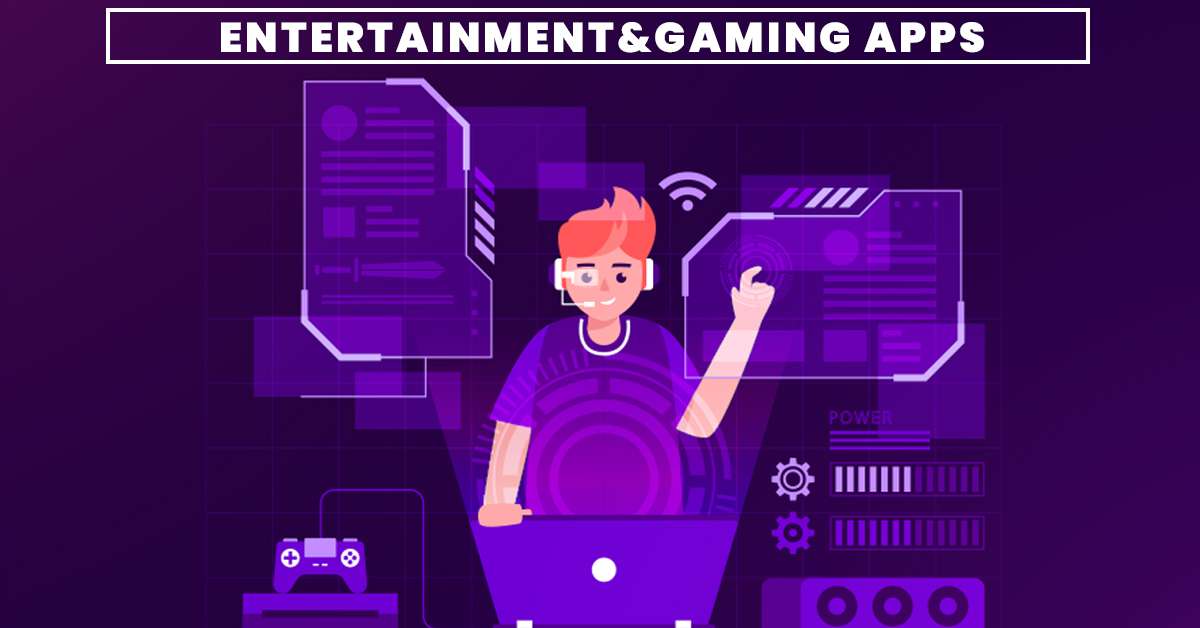 Have you ever wondered how would be our life today without pictures, movies, games, etc.?.
OMG!. Life would be monotonous. However, blessed we are!. We have had an opportunity to enjoy such facilities every day.
Because of its usage in everyone's life, more and more entertainment and gaming apps are still emerging.
Why wait?. Create your own game and entertainment app with unique, thrilling, moreover engaging features. Now, play your own game!
No doubt, your app will be a winner in the world of entertainment and gaming.
Statistics
67% of smartphone users are using news, sports, entertainment, and gaming apps.
52% of gaming app users are women.
Key Players
Entertainment apps such as Netflix, YouTube, Disney+ Hotstar; and gaming apps such as PUBG, CandyCrush Saga, etc.
Who needs it?
The time of sitting at Televisions has gone. Everyone irrespective of age is addicted to mobile apps for entertainment and refreshment.
Benefits
It is a revenue-generating app idea.
Also, you can earn a name and fame in a short time.
4. Health & Fitness Apps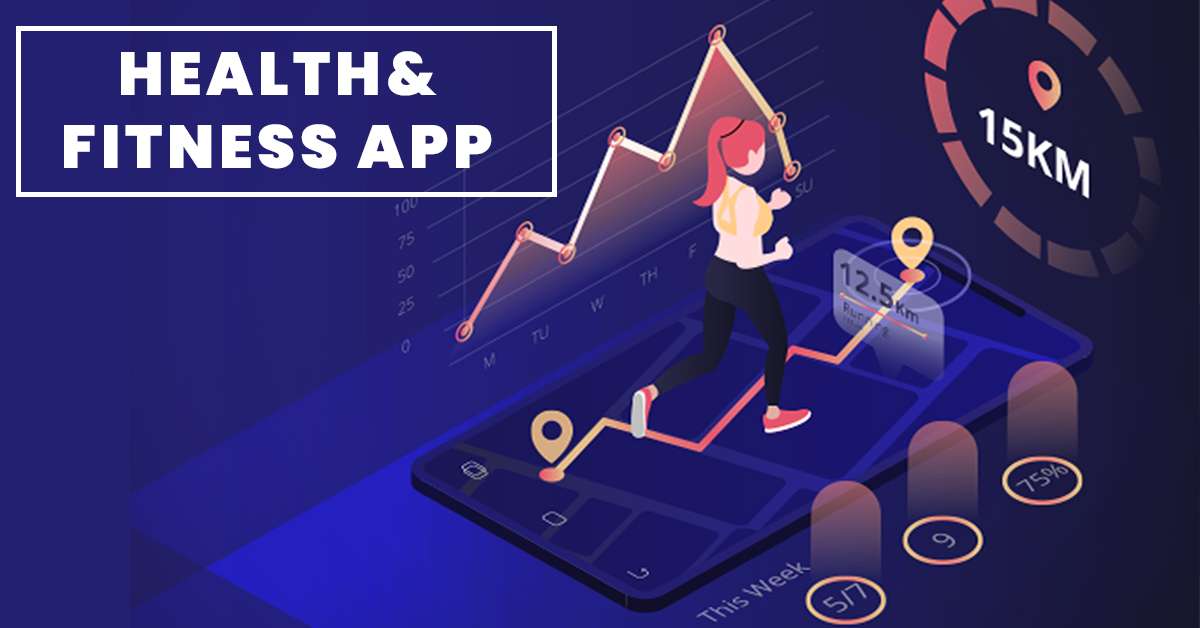 The older generation is health-conscious whereas millennia are fitness freaks. Then, you can cover all the people if you enter your first footprint in developing Health and Fitness Apps as an entrepreneur.
Statistics
As per the App Annie report, medical app downloads are increased to 50% yearly. And the downloads are exceeded 3.2 billion across medical, health & fitness apps. Besides, it is spurred by the demand for COVID-tracing applications.
And also, the demand for at-home exercise has gained 30% annual growth (year over year).
Key Players
Practo, 1mg, Aarogya Setu, step tracker, cult.fit, Google fit, and many other calorie counter and workout at home apps.
Who needs it?
Absolutely, everyone in the world!
Benefits
You can help people improve their physical fitness and health via the digital platform.
Opportunities are myriad as there are various types of app ideas for this such as wellness apps, remote monitoring apps, Medical record tracking, telemedicine apps (online consultation), symptoms tracker, and doctor appointment apps.
5. Beauty & Saloon Apps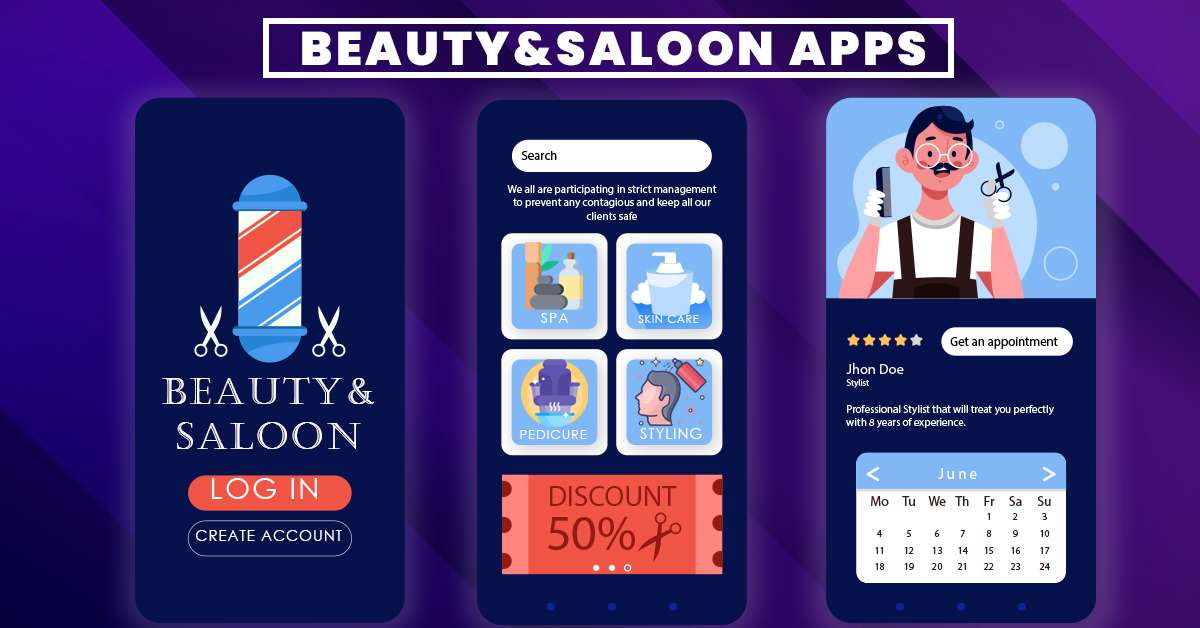 It is an evergreen app idea as all the people are very conscious about their personal care. Both men and women find and spent their time on haircuts, facials, grooming, and makeup to enhance their appearance.
Statistics
As per Groupon, around $3, 756 and $2,928 are spent by women and men on Beauty and Saloon services.
More than $40 billion are contributed to the industry through this type of nice apps.
As per Statista, the overall market is about $26.85bn and is expected to stretch at a compound annual rate of 8.5% during 2021-2025.
Key Players
Yes Mam, My Glamm, Urban Company, House Joy, etc., and Nykaa and Zifi (for Beauty and Saloon products).
Who needs it?
Everyone (excluding infants and kids) but especially the millennia.
Benefits
You can reduce the wait times of your customers via the booking appointments feature.
It is for the long haul. You can earn as long as you want.
6. Event Planning & Management App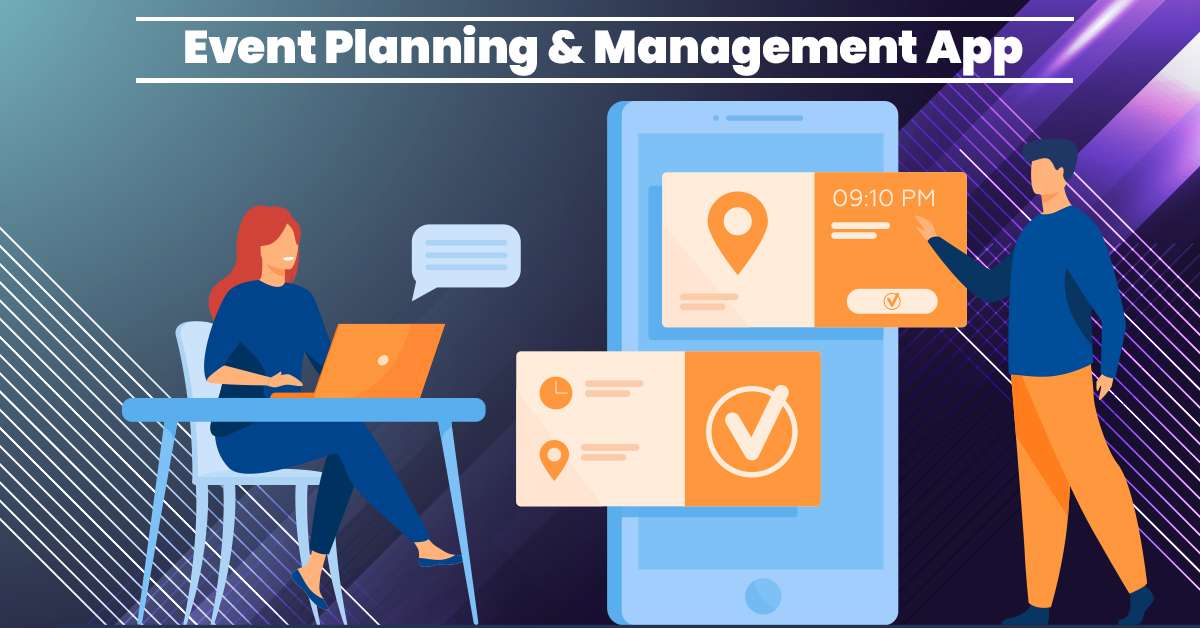 It is another app idea that is fast-growing and profitable. Conducting a successful event either small or big is a tough row to hoe. So, people leave everything to event planners and managers. Having this application for your business idea will help you to plan everything, better collaborate & coordinate every task and finally organize the event efficiently.
Statistics
By the end of 2021, the wedding planner and management market will be $ 80 billion and it has a great demand in the future.
Rachnoutsav, an event planning company has ties with Leeds Metropolitan University (UK) to launch wedding planning and designing courses in India. It handles around 200 events in a year.
Key Players
Rachnoutsav, The Knot, Wedding planner by WeddingWire, Zola (We can plan everything from wedding to honeymoon), The Knot Worldwide, etc.
Who needs it?
Everyone for special occasions such as Birthdays, Anniversaries, Functions, Weddings, Receptions, Get to gathers, success meets, and various parties, etc.
Benefits
You can get revenue throughout the year. However, you should be more creative and offer services under various categories to meet the needs of all types of events.
7. Education & E-learning Apps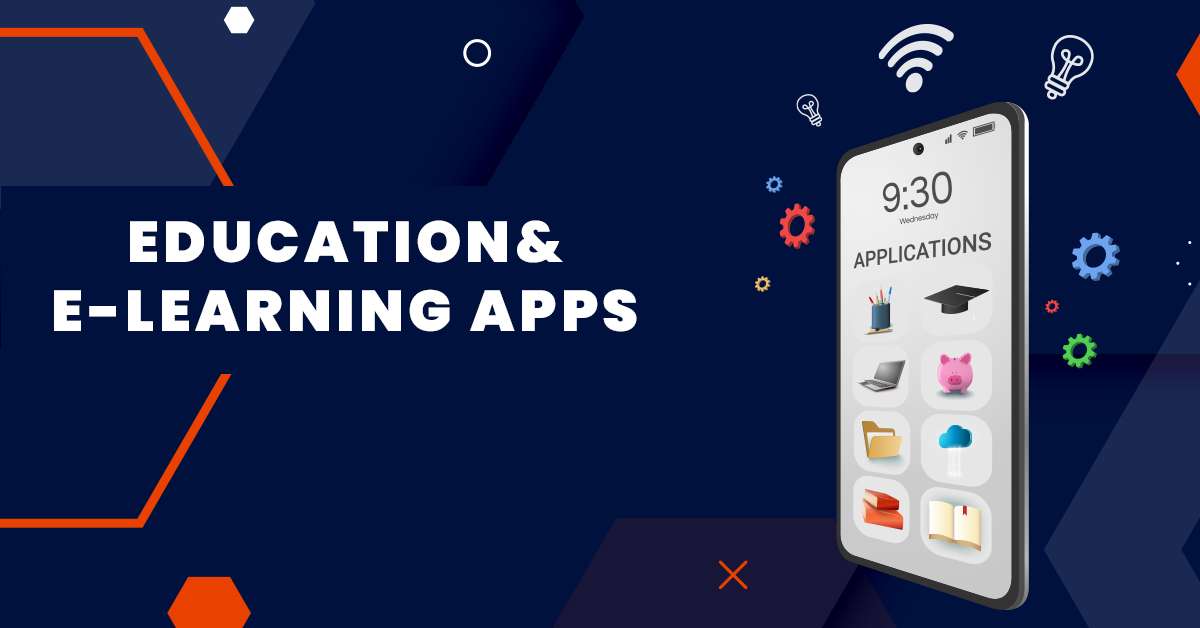 Technology has revolutionized the way of teaching and learning. Investing in this trending app idea won't make you fail as learning is a continuous process and the demand for education and various courses never cease. New technologies will roll out from time to time. Forget not to be updated and provide everything before your competitors do.
Statistics
Education apps are the third most popular apps in Play Store after Games and Business apps.
As per Technavio, the education app market is predicted to b $46.9 billion with 26% of the CAGR during 2020-2024.
As per the data from Research and Markets, it is estimated worth $398 billion in 2026.
Besides, the e-learning market worldwide is projected to be $325 billion by 2025.
Key Players
Coursera, edX, Udemy, Byjus, etc.
Who needs it?
Employees, Students, Job aspirants, and candidates who want to pursue distance learning and online coaching.
Benefits
You can take a part in spreading a valuable asset, education.
With this app ideas 2023, apart from earning money, you can widespread quality education that is accessible to everyone.
8. Photo & Video Editing Apps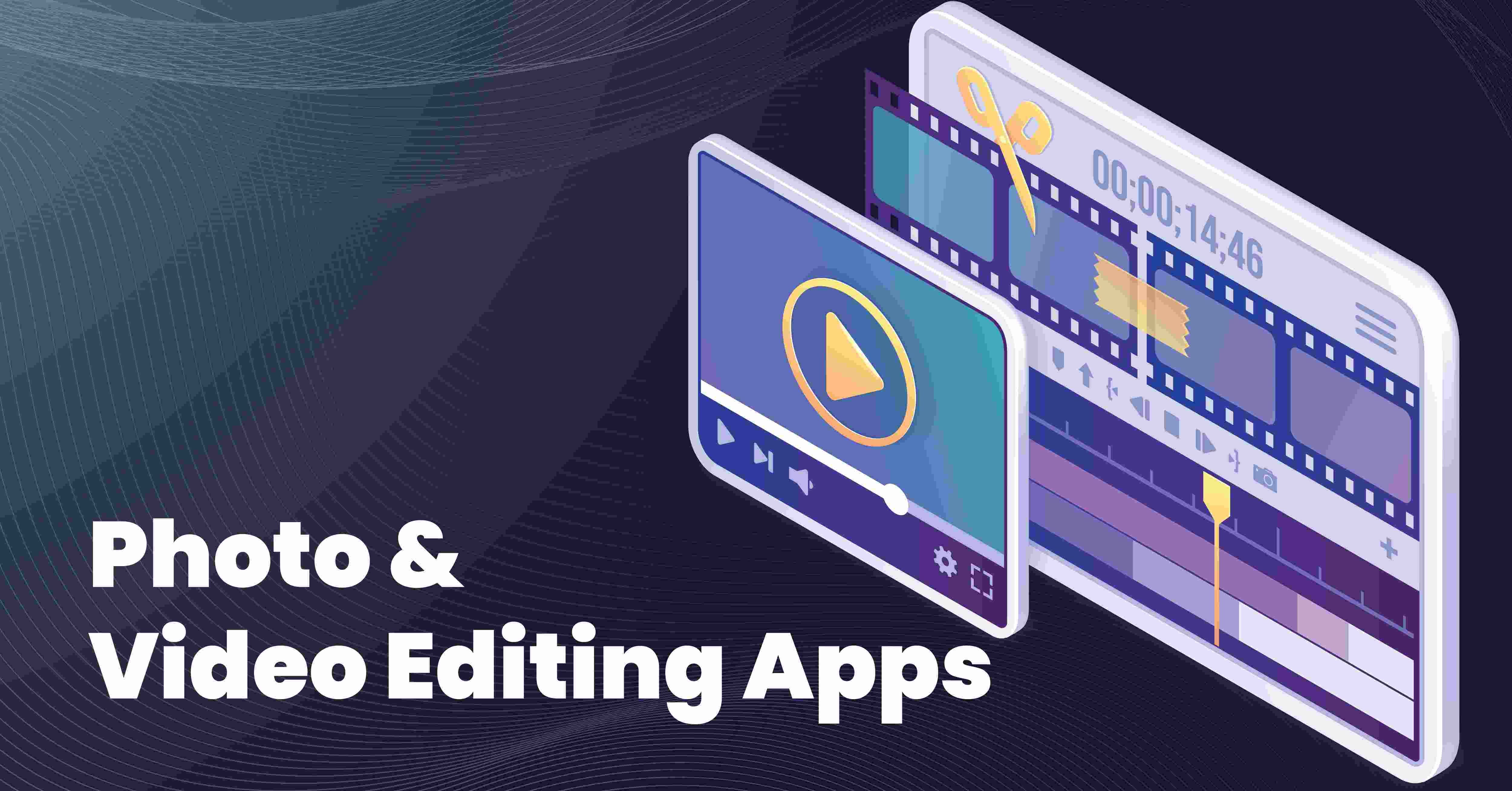 Photos and videos play a vital role in promoting a business and products. And the first thing people do after purchasing a new smartphone is taking snaps and videos. After that, we know how many edits a photo or video undergoes. All thanks to the photo and video editing apps. So, investing in these most popular new apps will help you reap profits without fail.
Statistics
As per Wyzowl, 87% of marketing professionals use video as a marketing tool.
As per HubSpot, more than 54% of customers prefer video content to text content. These statistics show the importance of this cool app idea.
Key Players
Photo editing apps such as PicsArt, Pixlr, Snapseed, Adobe Lightroom, Adobe Photoshop Express, VSCO, Prisma, etc. And video editing apps such as Filmora GO, InVideo Kinemaster Video editor, Filmr, Inshot, GoPro Quick, video content creator, and Vimeo Create. The Maekersuite Online Video Teleprompter App lets you write, edit, and record scripts for your videos easily and publish videos in a professional manner. It's like having a scriptwriting partner with you at all times.
Who needs it?
People use it to post their photos and videos on social media and Businesses to promote their services and products.
Benefits
Demand for quality photos, infographics, and videos is ever-increasing.
Videos are fun, informative, and engaging. No doubt!. Success will hit you at peak levels if you provide great features in your app.
Businesses can prepare demo videos to introduce their services/products and their updates.
It can be used in all the business verticals so you can double up your ROI.
9. Chat & Video Conferencing Apps for Remote Teams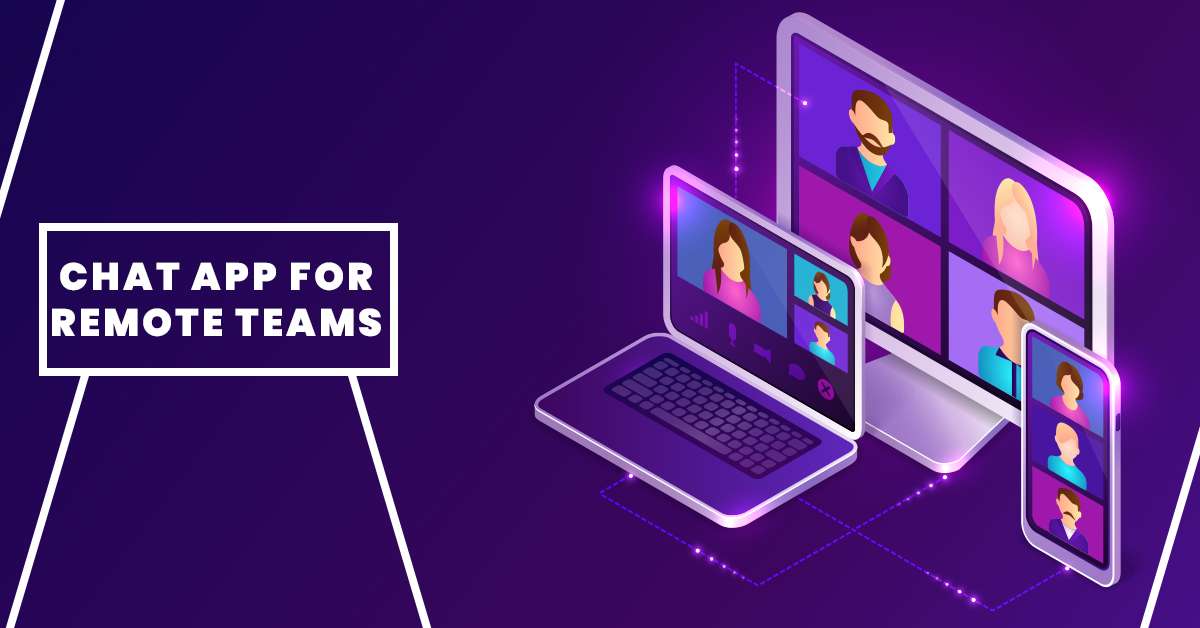 It is one of the most innovative Mobile App ideas for 2023.The COVID-19 pandemic has forced companies to work remotely and team chat apps played a major role in creating the communication bridge between the employees and management. Courtesy of chat and video conferencing applications, companies have been accomplishing their projects within the deadlines though they were suffered in the early days. Have your own mobile app for this purpose and prosper in your business.
Statistics
According to Forbes, 55% of companies allow for remote work and it will be increased by 77% by 2022.
And 43% of in-house and remote teams use video conferencing applications.
The market share of video conference tools is predicted to rise to $50bn by 2026.
Key Players
Troop Messenger, Zoho Cliq, Zoom, Skype, WebEx, Goto Meeting, etc.
Who needs it?
SMEs, large enterprises, and other government and private organizations.
Benefits
You can manage remote workers effectively.
It can save travel costs, shorten project timelines, and help in a 15-20% reduction in total project costs.
You can improve the productivity of your team and company.
10. UPI Payment App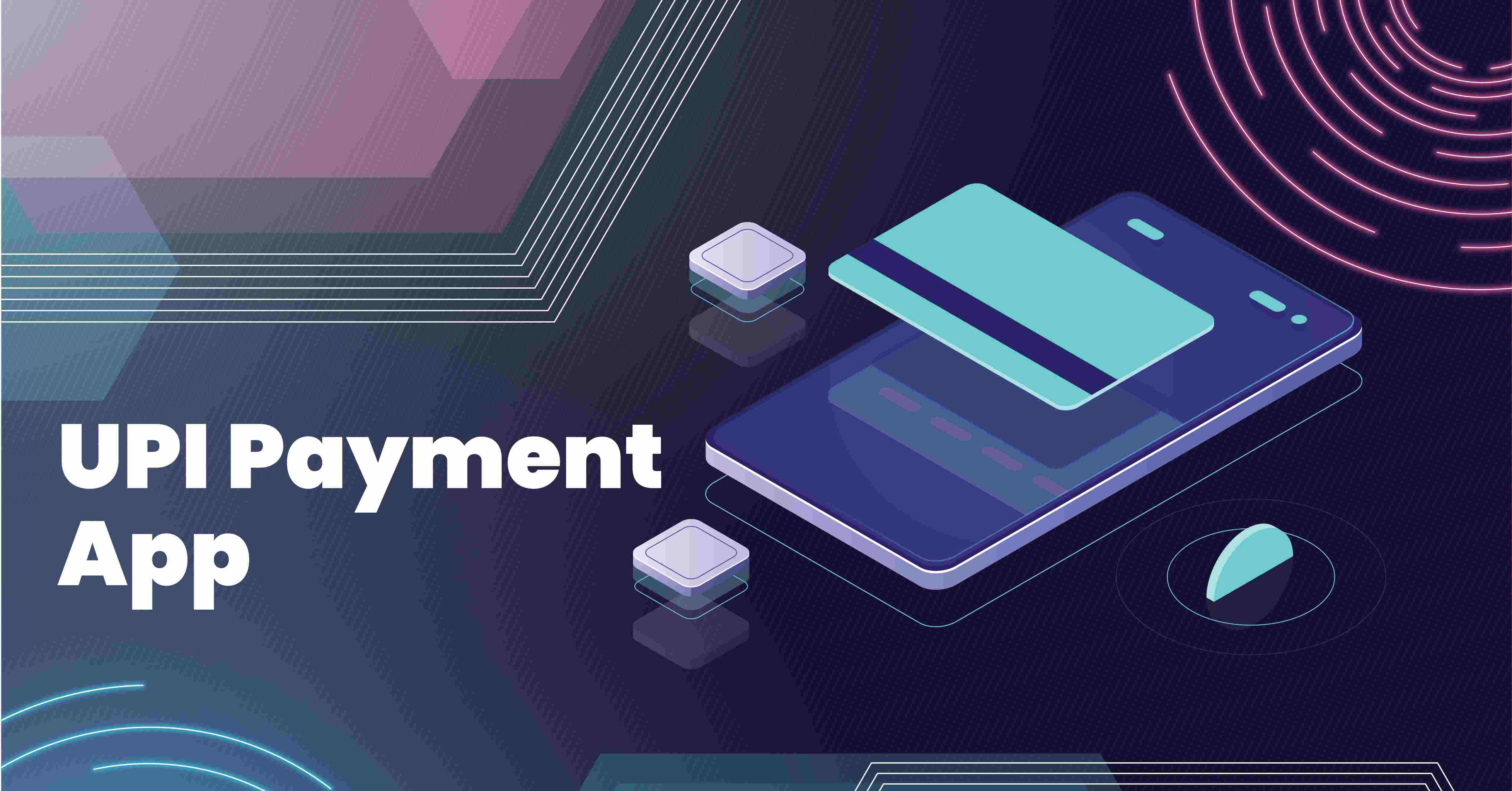 Last but not least, it is one of the best App Ideas For Startups. Online payments have become a new trend. However, the apps we have currently have their own flip sides. People and businesses require impeccable and robust Unified Payment Interface Applications to track and manage transactions and payments. So, building a flawless, seamless, and feature-rich payment app will make you stand tall.
Statistics
It is considered as one of the money-making app ideas. Despite the pandemic, UPI transactions recorded 1.3 billion payments with a worth around INR 2.5 lakh crore.
Key Players
Phone Pay, Google Pay, PayTM, WhatsApp Pay (Newbie), and other banking apps.
Who needs it?
Absolutely, everyone!.
Benefits
Reduction in cart abandonment rates
You can support the Digital India initiative.
Both businesses and customers can save time and money.
What lingers in your mind?
How to have them developed, right?
Simple!
Have your own idea and study the niche market in depth.
Approach the best web application development company
List all the MVP features you need
Let the company you hired to design, develop, and deploy it in Google Play Store and App Store.
Gather user feedback
What is all it takes to make a successful app?
Leverage new technologies from time to time
Add features that are not in your competitors' app
Do regular quality checks
There is always room for improvement. Always up to date and upgrade your app with new features, integrations, and other add-ons.
How to monetize your mobile app?
These are the sure-shot ways to make money after launching your app.
Freemium (Free+Paid) version of the app
Advertisements
In-app purchases
Subscriptions
Referral marketing
Brand sponsorship or partnership
Conclusion
A mobile app is not a part of the software but a part of life.
Ready to build interesting Apps?
We are here to help you with our expertise in the field of mobile app development since our inception in 2003. We have delivered 1000+ cool apps with seamless UX to our clients.
Let's connect and discuss future possibilities with us.