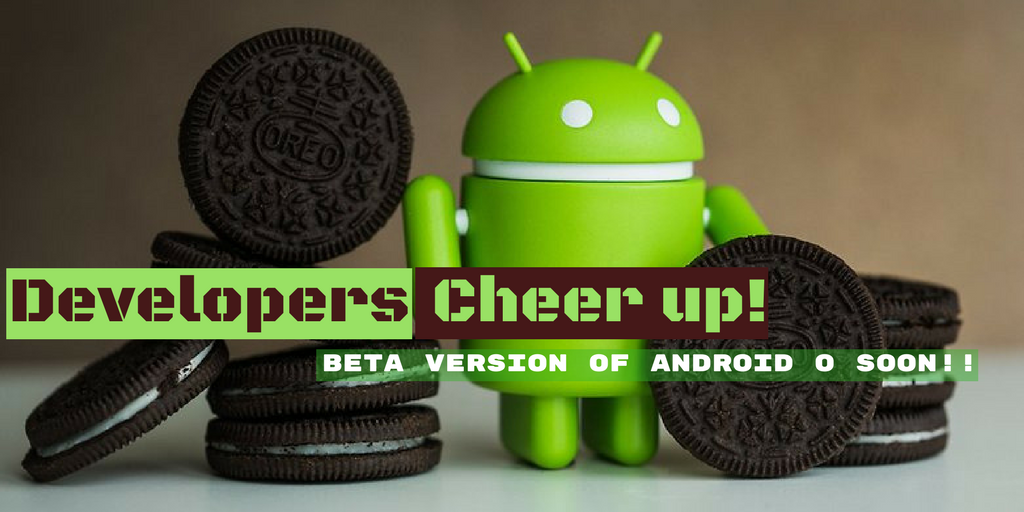 Published April 12,2017 by
Bob Forer
Developers, Cheer up! Beta Version of Android O Soon!!
After a long wait, finally Android O arrived. The fresh offspring from the Android stable adds a new dimension to the Android world to present a fluid bit of software. Android O is spruced up with the latest version of features that has been released recently in the market.
As android is the most popular and widely used operating system, app developers from different Android app development companies are lucubrating to make the best apps to address the users' demands. Several Mobile App Development Companies having skilled Android app developers are competing fiercely to come up the best results to rule over the market.
On 22nd August 2016 Google released Android 7.0 named as Android Nougat with awesome features. Now, Google is all set to release the next Android OS Version 8.0 with the enhanced functionalities and features.
Android O: A Sneak Peek into Exciting New Features
Let's take a look at all the features of Android O which is coming in the market very soon
1. Notification Bar
Android O is coming with a new notification framework that will bring grouping functionality in which you can group all your notifications together as per their type. Notifications are handled with the apps but now users can have a full control on the notifications through which they can display them according to their requirements. App developers from Google are bringing a great notification channel that will let you manage the notification bar.
2. Autofill APIs
Android O is bringing a new auto-fill API from which user will choose a source for auto-fill data. Applications that are required to store and retrieve this type of data will not need to perform like an accessibility service. For example-a Password manager app can collect its activities for utilizing the auto-fill API and we can select it like a keyboard. An app can act as a global storage for auto filling data without attaching any one program.
3. Picture in Picture
Google is providing PiP support to Android Phones. We know that Android TV currently consists of a PiP display process but uses a standard multi-window view. With the new Android O, apps will be designed in such a manner that the supplementary window will be only for the content and controls. It will also handle screen overlays and different ways to launch an app on a remote display.
4. Font in XML
Android O will define the fonts in a similar manner of colors and resources that in app layouts using XML display. App Developers will be able to control the fonts and style more efficiently. Thus android app developers have a major control over fonts to serve the apps with its own custom font style.
5. Adaptive Icons
The Android O offers Adaptive icons, supported by launcher, shortcuts, settings of devices, sharing of dialogs, and the overview of an app on the screen. This is a huge advantage for the mobile App Development Companies to showcase their creativity over app masks in terms of icon borders, a wide range of coloring and animation.
6. Connectivity
Android O has brought the up-to-date versions to communicate thread with the other set of devices. It makes connectivity much easier with the proper usage of the superior Bluetooth audio, NAN (neighborhood Aware Networking) connectivity using Wi-Fi and Telecom framework. The android app development company upgrading Android O can avail of other features like high performing A Audio API for Pro Audio, Web view enhancements and supports the Java 8 APIs and runtime optimizations.
Hence, mobile App Development Companies should try to upsurge the finest and trendiest beta program processing for serving the user with the latest generation services. Android O has taken a leap with its dynamic services and features that are contemporary.