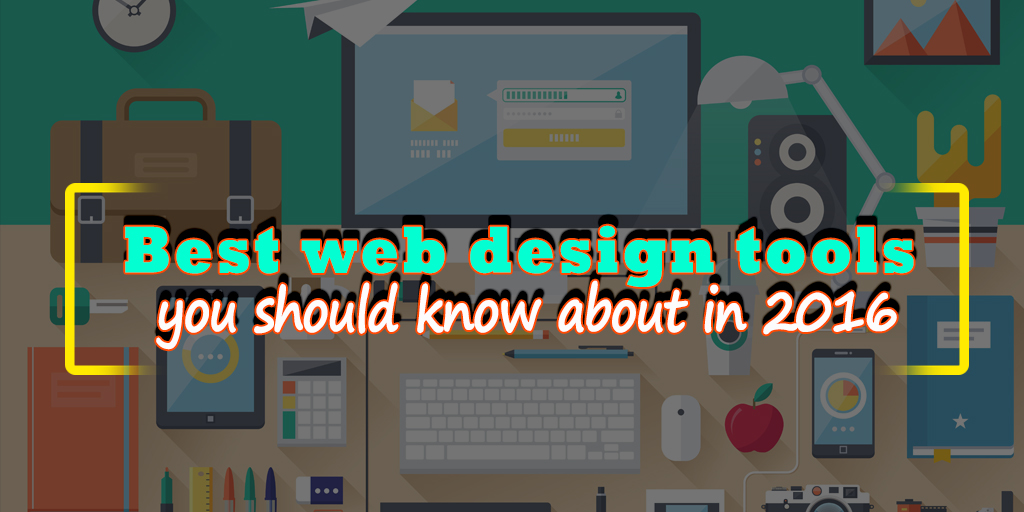 Published February 04,2020 by
Jamie Campbell
Best web design tools you should know about in 2020
With a variety of new web design tools having entered the website design and development market, web designers and web developers are spoilt for choice. Gone are the days when Photoshop was considered the Holy Grail for web design. Although the popular software package by Adobe continues to be the weapon of choice for any website design and development company in 2016 we are looking forward to some new and flawless web design tools that shall further ease the process of responsive website design and development.
Let's take a stock of all these tools that are expected to transform the way we do design and development in a huge way!
1. Avocode
An invention of the developers who created the PNG Hat and CSS Hat, Avocode facilitates easy coding of apps and websites through Photoshop designs. The tool allows for collaboration between designers and developers by providing workspace for design sharing, style guide generation and resource export. The best part of the tool is that it automatically transforms your PSD into an immaculately designed User Interface.
2. Pixate
A popular app, Pixate is used to create interactive and intuitive prototypes for Google Android and Apple iOS. The interaction panel makes it a very easy to use tool for web designers.
3. Affinity
Widely touted to be the next Photoshop, Affinity is redefining creative design software for web professionals. Developed by Serif, this app comes across as a dedicated web design tool.
The suite includes Affinity Photo for digital photo editing, Affinity Designer for vector art and design, and last but not the least, Affinity Publisher for desktop publishing. The best part is that the entire suite allows for seamless switching between disciplines as it shares the same file format.
4. Antetype
A new entrant in the market, this tool is meant for creating UI's and facilitating the process of responsive website design and development Antetype may not be the best for production files, but one thing that puts the balls in its court is the ease in creating high fidelity prototypes.
5. UXPin
A versatile tool, the UB Pin can be used by web design and development company for functions that go beyond prototyping and wire-framing. Built by the UX Team, the benefit of using this tool is that it integrates the easy-to-use interface with flexible usage. One can easily import designs from other applications like Sketch or Photoshop.
6. Marvel
Marvel is another exciting tool that allows for the conversion of your sketches and images into interactive interfaces. In the words of the co-founder, Murat Mutlu- Marvel is a code-free prototyping tool aimed at web developers.
7. Macaw
Macaw is an extremely simple tool that is aimed at web designers who wish to transform their designs into web responsive designs without the use of any code.
8. Webflow
Another one of those code-free apps, Webflow is a web-based app that allows the developers to create user-friendly, production-ready websites. The drag and drop tools should make it easy to operate by anyone who has a good idea about design.
9. Sketch
Launched in 2009, Sketch has gained many followers in the web development community. With simplified vector modes, enhanced export features and symbols- this new version of the application is sure to keep the enthusiasm going for it in 2016 as well.
10. Atomic
A collaborative tool, Atomic allows for the development of designs from scratch on Mac and PC. The export of design from Photoshop also makes it convenient to use. One can easily add interactive elements by using this application.
accept chat