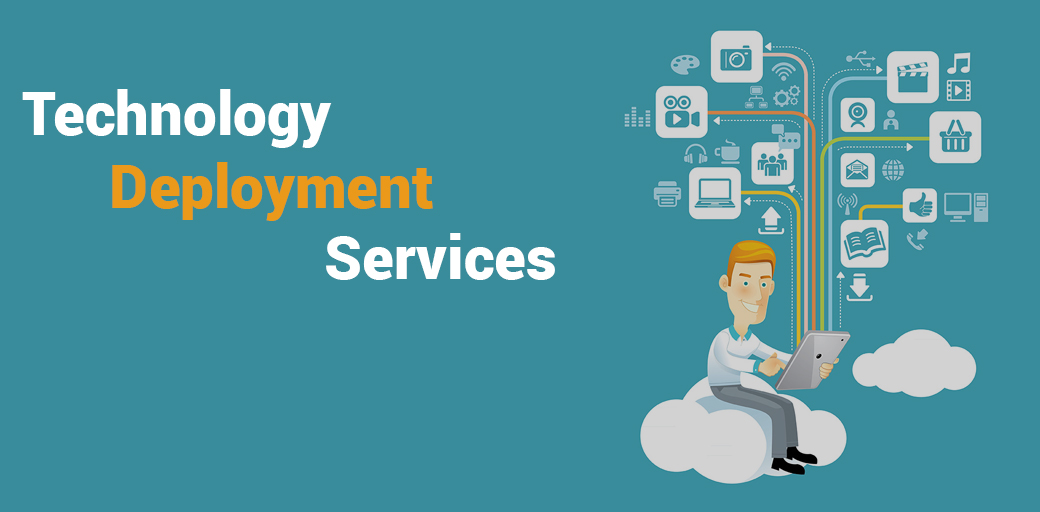 Published June 06,2016 by
Tvisha
Unleashing Success: The Power of Technology Deployment Services
Mankind has always moved forward by creating and inventing things to make life easier for themselves. Technology has ever been at the forefront of innovation, and this resonates more so today than ever when every business organization vying to climb up the ladder of success relies on the latest technology to edge out their competitors. It hardly needs to be reiterated, but advancements in technology has helped revolutionize the way we do business, and companies all around the world are keen on taking advantage of the latest technology available to make their business process more cutting edge and optimized.
The demand for having the latest technology deployed to run business operations has led to a rise in vendors dealing in various technology and software deployment services. These include on-site deployment of technology and software which involves setting up the required Network infrastructure complete with hardware installation, cabling, and network connectivity, and also remote deployment where servers are located in a remote location from where on-site operations are managed. No business today can afford to run their company based on a technology that is obsolete and does not meet the demands of the current market, and therefore very company today has to rely on deployment of various technologies that can keep them afloat in today's competitive world.
Of the many technologies, the services of which a company avails, perhaps the most important and vital one is its information technology (IT) infrastructure. IT deployment services are all the rage in the industry today, and justly so given how much precedence communication and information has had in this century. We live in a world that is run by data, collected from all spheres of life and then later analyzed to optimize and improve business processes and operations. This would not be possible without a proper IT infrastructure in place that can handle all this information and then process it simultaneously. Moreover, communicating with clients and customers, as well as collaborating with team-mates across different floors in an office building too requires extensive network deployment throughout the organization.
A major development in technology in recent times have been pushed through by cloud hosting companies. Being able to access one's information and data from any device, anywhere in the world is nothing short of a revolution in the way business operates. More and more companies are opting for technology, software, and services that are cloud-enabled, and this has given a major boost to cloud deployment services in the industry as well. By taking up everything, from planning, directing, and coordinating, to the actual deployment and installation of the required technology, these deployment services are becoming a reliable source for companies to legitimately improve their chances of success.
Businesses are having to either adapt to the current developments in the technological sphere through means of deployment services, or just watch as others grab onto those opportunities. Therefore, it's safe to assume that those who fail to catch up to the pace with which the world is moving forward will not only be left behind, but crushed by those who are fast and relentless in this technology-oriented world.