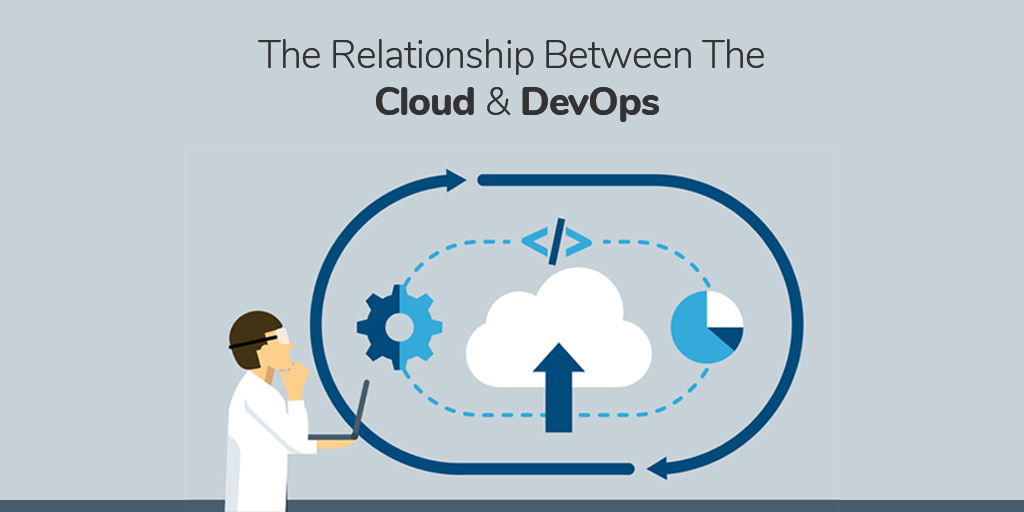 Published August 21,2018 by
Tvisha
The Relationship Between The Cloud And DevOps
The DevOps team is probably the most important team in an IT organization. The operations department will hand out all the necessary details to the development department so they can work on the required job at hand. However, even though we have some of the most interesting technology that can assist us with getting the job done fast, when it requires manual assistance there is always a delay and communication problems often occur. If you want to make sure that you do not face this problem, then switching to an automated system makes a lot of sense.
Time is of essence to any organization. When it comes to an IT organization it is important for them to spend as little time as possible getting an app developed as soon as they can. This is where DevOps Consulting Services come into the picture. Technology changes by the minute. Wasting time in communication by going back and forth over certain subjects cannot be beneficial to a company. Transforming all these activities and bringing them on an automated platform is the best solution.
This eliminates the need for people to constantly communicate outside of the system, keep the communication clean and there are seldom any communication errors. It also ensures the job is done on time. One can even choose to set deadlines on these platforms which make it more convenient for an entire team to understand how much time they have in hand before the project is complete. This helps them to segregate their work in a more effective manner and it ensures that they are divided equally so every area is given equal importance.
Connection Between DevOps And Cloud :
Cloud technologies mingle easily with DevOps consulting. When you are moving towards digital transformation, the cloud will be your biggest ally. A number of companies use cloud computing in order to speed up the efficiency and productivity of a developer. With the help of cloud computing, a developer will have complete control thereby resulting in quicker turnaround times.
While there are various to automate a system, the best way for an organization to function is with the use of a cloud. Cloud computing is hassle free, and no matter what part of the world you are in, you will be able to effectively communicate and co-ordinate with your team. The best part about DevOps cloud computing is that it is very simple to understand and when the development department gets a hang of it they are able to share everything on it. This helps the operations team to keep an eye on the development of the project as and when it is progressing. In such a situation if something goes wrong, it can be rectified without having to wait till the completion of the project. This not only helps to save on a lot of time, but it also helps to save on money.
The best part of cloud computing is that even if the entire server in an organization crashes, all the data saved on the cloud computing system remains intact. This can be done with the right cloud architecture and migration services also become easier. It is safer to store the data on the cloud because not only does the organization eliminate the risk of losing data, it also eliminates the risk of the system getting hacked. Hackers are a nightmare for any IT organization and the best way to keep my mouth is to invest in a good quality cloud computing service.
Conclusion :
The correlation between DevOps and Cloud is very clear for all to see. You do not need to worry about losing on time and efficiency when you have cloud assisting you in your development efforts. With the help of cloud, the DevOps initiative will be a success, thereby contributing to the success of the organization.