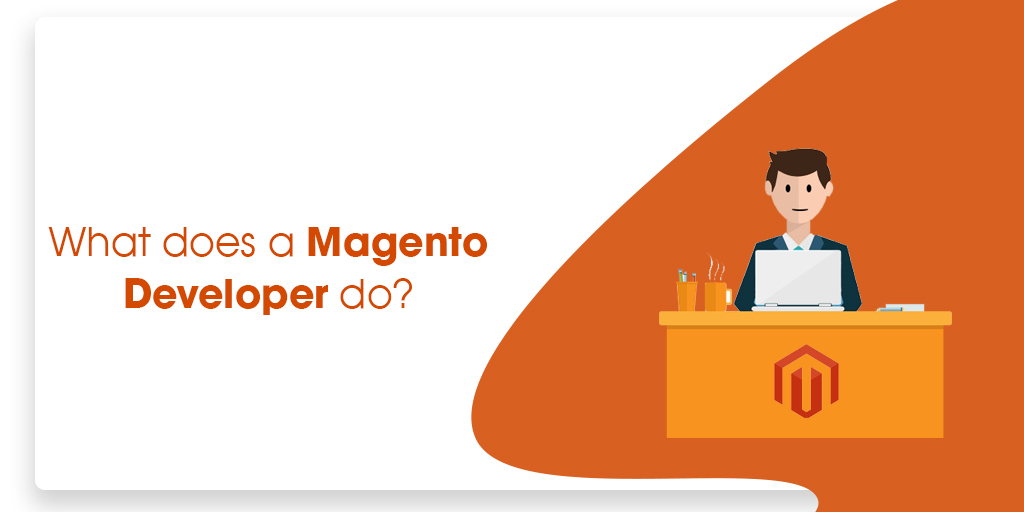 Published September 19,2018 by
Jamie Campbell
What does a Magento developer do? Ecommerce Magento Development
In case you have been exploring ecommerce agencies to collaborate with, you might have encounter Magento Development quite a few times by now. The simplest answer could be to get in touch with a Magento developer, but that is neither useful nor comprehensive. Isn't it?
But What Exactly is Magento Development?
Magento is an eminent and leading open-source e-commerce platform that provides online customers with a comfortable shopping cart system, the functionality, content, and the control over the interface, design. Magento offers robust marketing, search engine optimization, and catalog-management tools.
It has been known by now that Magento is one of the popular e-commerce platforms available today. It has been empowering over 200,000 online retailers to date and is chosen by 1 of every 4 online businesses. Magento Development is leading in community from open source to massive large-scale enterprise. It acts as a stepping stone to creating websites that allow users to sell products, services or downloadable content for customers.
What makes Magento stands out from the crowd is the fact that, rather than building the same core features such as shopping cart, product catalog, tracker each time, Magento development builds Magento themes and develops custom features for your website. The websites designed are entirely scalable and offers optimal performance without a second thought.
Magento Commerce Edition has exclusive features both in the frontend and backend to optimize marketing and to increase the shopping experience of online customers dramatically.
What Does a Magento Developer Should Have?
Magento website development is complex yet effective. If a business would like to have an ecommerce store, it certainly hires a specialized developer. But in order to develop a reliable system, someone should be able to handle it with competence. Here are a few things that an ideal developer must possess:
Frontend Magento Development: On the frontend side, knowledge only in Javascript is not done. The developers have to be aware of the Prototype and Jquery framework systems. To replicate the design the customers wants, he or she must have command of Node.js, Grunt, Gulp, and Bootstrap.
Frontend Magento developers build themes that ensures to give a responsive experience to the end users.
Backend Magento Developer: On the backend side, the expertise in PHP language is essential. Since the development of application demands him to understand the complicated class structures, the developers need knowledge of Object Oriented Programming(OOP) that follows Solid principles and methodologies.
A good Magento developer has to be familiar with MVC architecture and the principles of modular development as he is expected to focus on the building features of your e-commerce website.
The developer should have the basic knowledge of search engine optimization, how to make the responsive or mobile-friendly layouts, and also has to know how to do developments in a process that the end users must pay attension and the website to be comfortable and pretty much functional on any smart device.
Experience: One of the most important things that he or she has to have is the significant web development experience. As we have discussed earlier, it is a complex system and only an experienced candidate can only understand the situation in industry and what people are expecting.
Magento developer is expected to do the following tasks. Not necessarily all of them. It just depends on the website and category he/she is working in:
Installing and configuring Magento
Building themes from the provided designs
Theme integration
Core modular customization
Data import for category and product
Optimizing the performance or loading times
Configuring the stores or websites to support multilingual or regional language and currency setups
Integrating third-party payment gateways such as Google Pay, PhonePe, PayPal, freecharge etcetera for a smooth transaction.
Flexible shipping integration or configuration
Page optimization
Custom module creation
Deployment
Performing audits of Magento websites for search engine optimization
How do customers buy the products? What motivates them to pick one over the other? What makes them abandon the little cute cart in the middle of the transaction? Answering these questions is not easy, but the customer buying procedure is in a constant state of flux. To go with the rapid flow of changing expectations of customers, it is time for the businesses to alter their paths. Magento website development agency has got your back to bring the next level business in this digital world. What are you still waiting for?