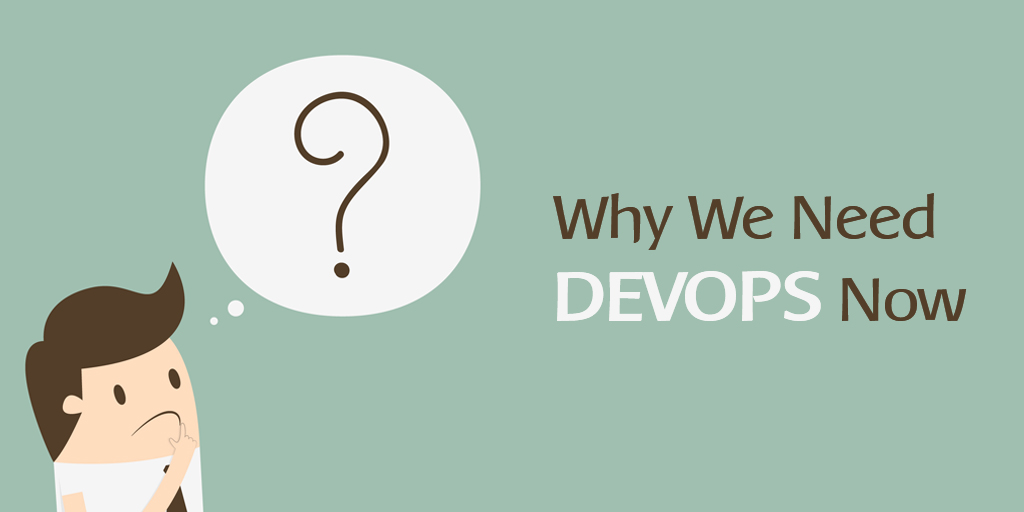 Published August 27,2018 by
Tvisha
Why We Need DevOps Now
DevOps, a compound of two words, 'Development' and 'Operations', refers to a new working culture that has emerged into relevance in the recent years in IT firms, regardless of their size, stature, and scale. It is an operational philosophy, one that promotes a greater engagement, cohesion, and communication between developers and system operations (IT operations department). From the point of view of management and productivity, DevOps is a necessity in order to promote a collaboration between the two units.
According to DevOps, a single team of engineers is responsible for the application (software) from the commencement of a project to its conclusion. The team has to perform testing, deploy infrastructure and applications, monitor feedback from end users, and finally implement changes, something which in the past was more often than not delegated to different units within the company. The team is popularly called DevOps Engineers.
Companies like Netflix, Facebook, Amazon, and Google have achieved levels of performance unfathomed just a few years ago, and all this has been due to their decisions to shift to DevOps. This is made possible with a combination of reliance on in-house talent and drawing on the experience of DevOps agencies. These organizations are deploying hundreds or even thousands of codes per day, that too without even slacking on either stability, reliability, or security.
So, whether you are a big company or an emerging startup, DevOps is the way to go, and if you are not entirely convinced why you should opt for DevOps, take a look what it can offer for your business when you seek assistance from a DevOps solutions company lime AWS, Microsoft Azure etc.:
How It Can Benefit Your Business
Lesser Software Defects, Faster Mitigation: As we already know, DevOps promotes a better communication and collaboration between development and operations teams. As a result, this often leads to identification and mitigation of bugs within the code at any stage of the development cycle.

Offers Better Resource Management: DevOps' strength lies in the fact that all the stages of developments are carried out simultaneously rather than being queued. Thus, the resources can easily be transferred between teams at any point during the development cycle and not chronologically, as it used to happen in the pre-DevOps era. For those seeking offshore DevOps solutions, it is does make a better sense.

Automation Rules Out Human Error: The fact that each team has a piece of code to work on rather than the whole project, smaller volumes of work at every stage means better accuracy during the development process as well as during the debugging and code review cycle. This compartmentalization of the code helps in identification of human errors and bugs easier and makes the job less tedious.

Frequent Release of Versions: DevOps' strength lies in the fact that it levies individuals and their interactions for the collective good. This results in a unified team and enables developers to leverage on programmable dynamic infrastructures during all stages of the app development cycle, thus allowing for better version control and automated coding options.

Lends Stability: Stability is the vital factor for any business platform to be effective. DevOps provides it. It allows organizations to deploy, on an average, thirty times faster. Additionally, the risk of failure too is remarkably curtailed to 50% as compared to other forms of software development processes.
Thus, DevOps certainly is a better way to manage the projects in your organization. It enhances your company's output manifolds while also providing security and stability to your operating environment. The time has come for you to implement DevOps solutions and peel away from your competitions.
Like with everything new, DevOps too poses some early reg flags in implementation. Things can go messy at some stage of the transformation, but still remember one thing – DevOps is the way to go. By seeking to reach out to DevOps agencies abroad for flawless software, you will not only be minimizing the error incidence, you will be able to have a broader perspective of the way world is approaching this task.