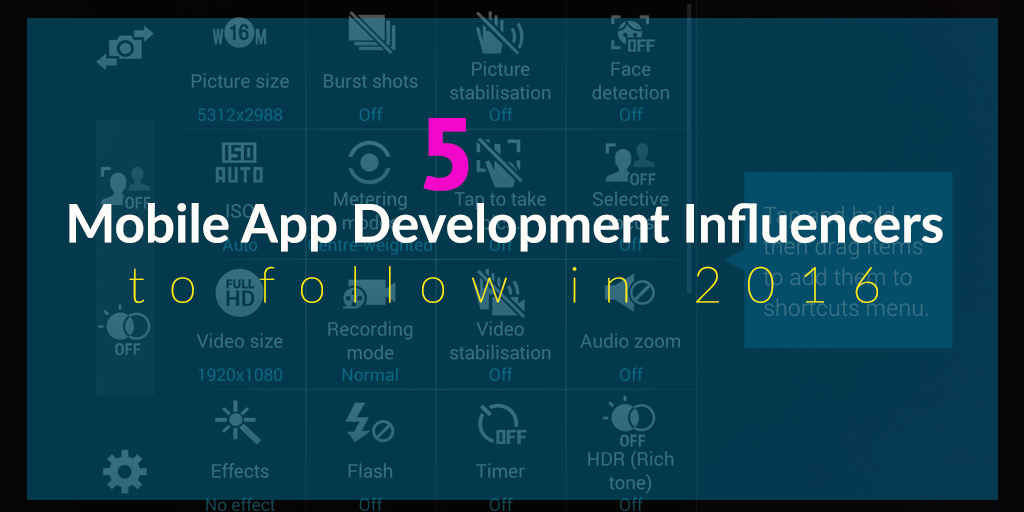 Published January 06,2020 by
Jamie Campbell
5 Mobile App development Influencers to Follow in 2023
It is a challenge for app developers in current times to stay on top of the trends and deliver innovative experiences to the customers . With changing demands of customers, it can be quite a task to satisfy their needs and at the same time meet the requirements of the business. Adapting to changes happening in the ios app development and mobile app development world is possible by following mobile influencers who are at the top of their game.
We have compiled a list of some of the best mobile app development influencers who you should definitely keep a track of in 2016. With timely news, tips and advice, these influencers are here to guide you with happenings in the vast mobile app development industry.
Jason Kneen
A freelance mobile app developer, Jason Kneen has been responsible for creating some of the best selling mobile applications for various companies including CareMeds and YouGov. Little wonder, the veteran has experience in coding dating back to the early 80's. In his popular blog called BouncingFish, the seasoned developer provides advice on all things related to mobile.
Follow him on Twitter- @JasonKneen
John Jackson
John is the Program Vice President for Mobility Research at IDC. With years of expertise in application development, network technology and mobile phones, he is able to provide valuable advice. An android app development company can leverage its operation by following the advice offered by John on a range of topics including trends, news and forecasting related to the mobile industry.
Follow him on his Twitter handle @hellojackson
Andrew Chen
With a rich background in the tech industry and having had the experience of investing in various startups, Andrew Chen is one person that app developers should definitely follow. His blog offers useful advice on the state of mobility and more. His 700+ collection of essays is a must read.
Follow him on Twitter @andrewchen
Kin Lane
With over 20 years of experience in the tech industry, Kin Lane is on a mission to help people understand their true potential. Not only is he a motivator, but he also writes about the mobile app development field. Having served as a database administrator, product developer and programmer, his website by the name of API Evangelist is worth a follow. You can also keep a track of what all he is posting through his Twitter account @kinlane.
Ygor Lemos
Ygor Lemos is the Co-founder and CTO of PiniOn. With years of expertise in mobile app development and systems architecture, Lemos Twitter handle @ygbr is a must follow for developers involved in mobile app development and ios app development.
Well, that was our list of mobile app influencers worth a follow in 2016! Do you know any that we might have missed, do apprise us in the comments section!