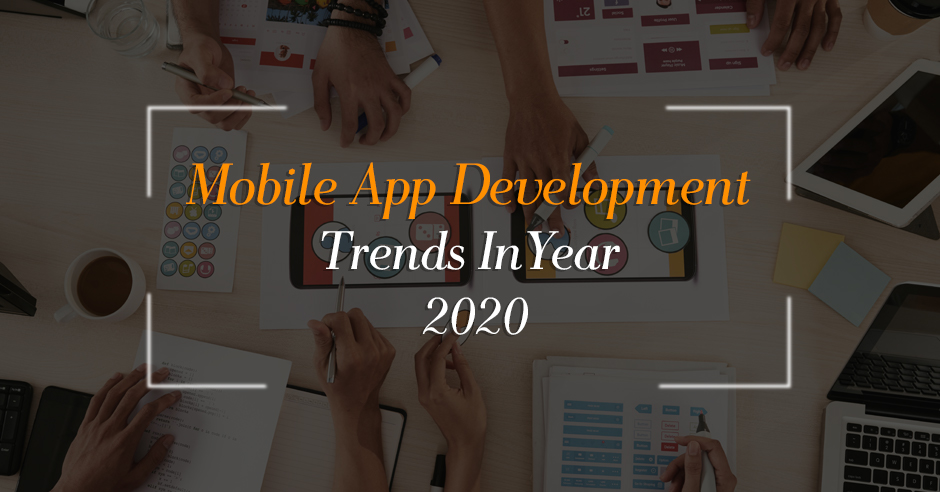 Published January 09,2020 by
Tony Lee
7 Mobile App Development Trends In Year 2023
In today's digitized world, the market is completely overwhelmed with several mobile apps designed by various developers. Right from the education to apparels, there is no such vertical which has been left untouched by the mobile apps. Since a developer always desires huge success for the apps designed by him, it gets truly essential to keep in mind the current trends in the mobile app development domain. If you are also planning on designing an app, just go through these trends before starting with your
android app development
.
App Development Trends to Watch Out This Year!!
1. Security is A Must
The most important aspect which concerns a mobile app user is the data security and confidentiality. Since a user needs to be completely sure that the data that he is providing is in safe hands, it gets mandatory for the app developer to give high priority to the security of the user data.
2. Great Back-end Integration
Make sure that the app designed by you does the same work and that too in a repeated manner as your desktop website does. It should be well coordinated with the back-end configuration to provide a great experience to the users.
3. Internet Of Things
Internet of Things or IoT is one of the major key factors in the app development. With an increase in the number of people who work on multiple devices, it gets necessary that your app integrates with multiple connected devices.
4. Don't Ignore Cloud Benefits
Cloud is the primary reason behind the fact that the users can easily access share and manage their entire data without any hassles. For making sure that your app users access their data easily and that too in a secured manner, leverage the complete advantages of the cloud technology.
5. Independent From Desktop Version
The sole idea behind the app development whether it's android or Ios App Development, is that the user should be able to work on the go, without any need of the desktop version. Therefore, if your app is completely independent of the desktop version, then it is going to be a hit among the users.
6. Ease Of Usage
Since apps are created to ease the work of the users, it is necessary that your app is completely user-friendly. It should not include any feature which a layman cannot understand.
7. Its Great If Its Free
According to a recent survey, it has been found that most of the apps that have been successful are available for free to the users. Therefore, if you are looking for gaining some fame for your mobile app, then think about keeping it free.
Conclusion
So the next time you think about mobile app development make sure that you keep in mind the above discussed trends. This will not only help your app to reach heights of success but also help the users to a great extent.