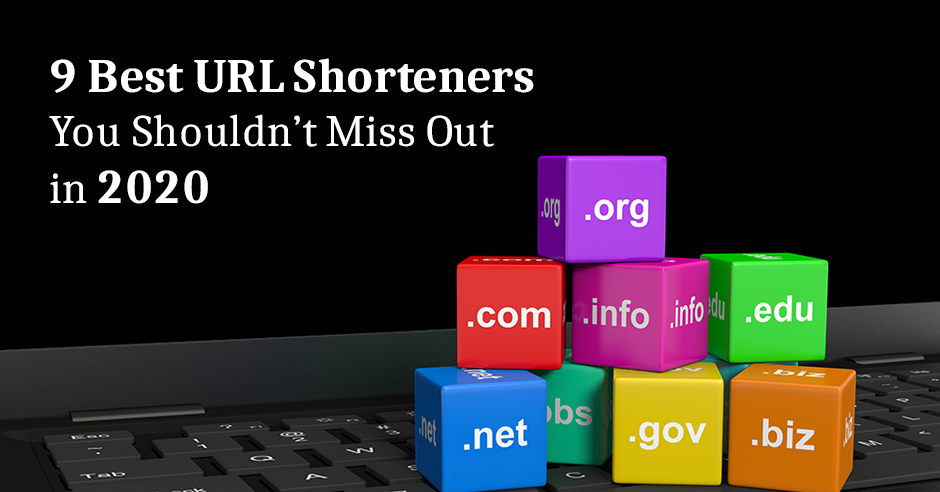 Published November 20,2021 by
Tvisha Technologies
9 Best URL Shorteners you Should not Miss out in 2023
Are you looking for the best URL shorteners?
You come to the exact landing page. We all know that URL shorteners are the fastest ways to get things done.
Let me come from the basics first.
What is a URL Shortener Actually?
In a nutshell, it is a tool that maps a long URL to a short URL redirecting the same landing page.
Let's get started with an example.
Here is a push message that came to my phone yesterday from one of the software companies in hyderabad.
"Hey there! Are you looking for the best alternatives for Skype or Microsoft teams that offer live location tracking for your remote teams? Click on the below link to know more about it. https://www.troopmessenger.com/how-to/how-to-use-live-location-tracking-feature-in-troop-messenger ".
Oh! It's a long 98 character URL.
Do you think I click on the above URL?
Nope!. And, I bet nobody wants to hit on the link.
Secondly, for marketers, sharing this link across various social channels would be a headache as it consumes more space.
Consider Twitter Platform where a Tweet should have 280 characters. Half of the characters went on the URL itself. Where can we include information about the link?
That's where URL or domain shorteners work better!
The above link can be reduced like this with one of the best URL shorteners like TTK.ONE.
This is how the message looks like after putting it into the URL shortener:
"Hey there! Are you looking for the best alternatives for Skype or Microsoft teams that offer live location tracking for your remote teams? Click on the below link to know. http://ttk.one/YqdFJX."
How handy and clean the link is!
Now, everyone wants to click on the link. In fact, I will also do the same.
What Makes a URL Shortener as a New Productivity Hack?
Now we came to the central part of the article.
You might get that URL shortener was to reduce the complexity in copying long URLs and for smooth dissemination of content i.e. easily shareable.
However, on the flip side, it has other benefits that include:
Availability of analytics (dashboard, tracking tool)
Improved Brand Credibility
Increased Traffic, Conversions, and CTR
Higher ROI
How to Make the Best URL Shorteners like a Pro?
Unable to create short URLs on your own? Here is the guide.
Making URL shorteners can be done in three ways:
1. Through Hosting: Register a domain name that is short and catchy. Then, select a hosting service(shared/dedicated/VPS) based on your requirement and budget constraints. And install URL shortening web app.
2. Cloud App: This cloud-based service is incorporated with URL shortener services. It is available at both Free and Premium. You can use your own domain name as a link shortener.
3. Bitly Custom URL: Some shorteners like bit.ly offers custom short domain services with which you can create your own URL shortener.
Okay, But How Does URL Shorteners Work?
It's simple. Copy your long and clumsy URL in the box provided by the best URL shorteners and click on "shorten link". The shortened link will be displayed.
Now, you can use this anywhere you want and market it.
Let me technically speak. It encodes the actual URL with a unique ID that will be converted into base-36 or base-64 and it will be given to the user. The actual URL is stored in a database. When users click on the shortened link, it will be redirected at the back-end.
Also, through the shortened link, you can
Track links and Monitor Analytics
Link branding & Retargeting
Embed UTM parameters via URL builder
What are the Best URL Shorteners?
It's a million-dollar question as there are plenty of tools are emerging day by day. However, reliability, speed, and uptime are the three key factors that help in redirecting links as quickly as possible.
Here, we have listed 9 benefit-driven and top URL shorteners 2020 for you.
Try these out yourselves and upstage your marketing efforts by opting for the one that suits you.
Here we go.
1. TTK.ONE
TTK.ONE is the best link shortener tool that comes with exceptional features by giving a high competitive edge to other existing tools. It's a one-stop destination for businesses and personal use where it provides every feature within free subscription without any security loopholes.
Pricing: Free
Integrations and API: Available
Highlights:
TinyURL: This feature in ttk.one helps in shortening the long links in a fly.
Metrics availability: You can get page metadata along with external links information, a daily breakdown on the number of clicks along with the timings and location of the clicks, and CTR, etc.
Link retargeting & cross-promotion with the help of analytics.
Link rotating (A/B split testing) so that you can invest only on the top performer
DNS records: You can get your domain details (Type, Value, TTL, and Priority) in a fly.
Text Encryption & Decryption
Code syntax checker
Generates PGP (Pretty Good Privacy) keys that enable two types of key public and private keys to ensure data confidentiality.
Other features worth checking out: translate languages, JSON editor, CSS & JS Minifier, Mic& Camera check, word& char count, IP address, unit and currency converters, Forex rates, bitcoin prices of various countries which are used for e-commerce, etc.
Flipside:
On the other hand, this best link shortener tool lacks nothing and has no drawbacks till the date.
2. TinyURL
Tiny URL was the first choice of Twitter to shorten the length of URLs. However, it has built its own shortener tool t.co later. Whatever the count of characters in the URL, they will be reduced to 28 characters with this free URL shortener.
Pricing: Free
Integrations: Google Chrome
Highlights:
A quicker shortener tool
Its an open platform and no sign up is required
Redirection to any page of the site with a single compressed link.
For example: Take a mobile app development company's URL as shown here.
https://www.tvisha.com/solutions->https://tinyurl.com/yd9et4o3
Now, write like this: https://tinyurl.com/yd9et4o3/inventory-software-development-company
Then, you will be redirected to
https://www.tvisha.com/solutions/inventory-software-development-company
That means you can be redirected to any subpage by putting slash followed by subpage name as shown above after this compressed URL https://tinyurl.com/yd9et4o3
Flipside:
No Analytics: It is suitable for the people who just need compressed links and are not wanting any data metrics.
Less secure
3. Rebrandly
Rebrandly is the top URL shortener that worth considering not only to shorten the links but also other significant features mentioned below.
Pricing: Freemium
Integrations and API: Available
Highlights:
You can edit URLs and add tags and notes to the links.
With the built-in UTM (Urchin's Tracking Module) builder, you can track analytics for each social media platform individually.
URL slug customization
Use CTAs for each link and manage them whenever you want
You can retarget the prospects
Flipside:
Some features for enterprises need a paid subscription.
This link management platform came into existence since 2008 and widely used by all till the date because of its best shorten URL link provision for any reach and size of business.
Pricing: Freemium
Integrations and API: Available
Highlights:
All links are encrypted with secured https.
You can get detailed stats on each click and are represented in the bar graph.
Customization of URL
GDPR compliant and CCPA ready security standards
Features include link management, branded links, mobile links, campaign management & analytics.
Flipside:
As bitly custom URL is a widely-used open tool, links may prone to malicious codes sent by 3rd parties.
To avail its upgraded features, you need to subscribe to a plan (Basic, Premium, or Customized)
Without sign up, one can compress the URLs but can't get stats for the link. To get analytics, they need to sign up.
5. Snip.ly
This custom URL shortener tool is simple and elegant that comes with a wide variety of features.
Pricing: Freemium
Integrations: With any app (web browser, social network apps, CRM platforms, etc.)
Highlights:
It shortens links and you can add CTA to each link.
This tool guarantees to get conversions for every piece of content.
Availability of Browser extension and RSS feed integration
There are 5 Sniply types to design your promotional content.
Availability of customizations, conversion pixel, and A/B testing
Availability of analytics
Flipside:
You won't get every feature in the Free plan. The inclusion of features varies according to the subscription plan such as Free, Basic, Pro, Business, and Agency.
Custom URLs are not available
6. Branch.io
This shortener URL tool is well-known as a deep-linking platform. It gives an amazing experience across all platforms such as web, ads, apps, mail, etc. Its deep analytics will help you get high performance for your content all over the channels.
Pricing: Freemium
Integrations and API: Available
Highlights:
Built-in Integration of data analytics and marketing tools
Free analytics availability and its deep analytics help in detecting fraud in ad budget if any.
For the Premium plan, you can avail of a 2-week free trial.
Its deep analytics features include cross-channel attribution, cross-platform acquisition, re-engagement cohorting, etc.
Flipside:
It is better in providing analytics than URL shortening.
7. Goo.gl (FDL)
goo.gl is a URL shortener of Google that transforms cumbersome addresses into short links. Originally, it was built to measure the traffic of the URL and share links at ease.
Many have a question in their mind,"Is google shutting down its URL shortener?". Nope. Because it is replaced by FDL (Firebase Dynamic Links). And all the existing URLs can be redirected to the Firebase console.
Pricing: Free
Integrations and API: Available
Highlights:
Create and share dynamic links at ease
FDLs are deep links that send users "a single link" that directs them to any location either to your iOS or Android app.
Firebase Analytics are available
With UTM parameters, you can track the campaigns, in-app events, etc. automatically.
The feature "View this on your page" allows users to use these links to a drive.
Other features include: link previews & social metadata, debug dynamic links, custom domains, etc.
Flipside:
According to Google's Privacy Policy, full control over privacy is not provided as we expected
Limited features
8. YOURLS
YOURLS, one of the best URL shorteners stands for Your Own URL shorteners. As the name implies, it is an open and a do it yourself platform that helps you own your own URL shortener service.
Pricing: Free
Integrations and API: Available (limited)
Highlights:
Easily installable and seamless interface
Full-control over everything
Analytics: It provides the number of clicks, tracks referral traffic, and the geo-location of all visitors.
Easy bookmarklets allow hassle-free shortening and sharing links
Availability of custom URL keywords
Flipside:
It is suitable only for tech or coding savvy. Otherwise, it will be a nightmare to manage everything on your own.
Limited feature set
You can't retarget the customers
9. 0w.ly
This Hootsuits's owned free link shortener not only shortens the URLs but also provides ROI information.
Pricing: Freemium
Integrations and API: Available (for Hootsuite users)
Highlights:
Easy shortening of links
Built-in Analytics: You can measure the traffic, track location & timing, etc.
Hootsuite dashboard allows you to track and monitor your social ROI right away.
Flipside:
To use ow.ly link shortener, you need to have a Hootsuite account because of privacy concerns.
For upgraded features, one must get a paid subscription.
Final Verdict:
To sum up, URLs are the straight highway roads to your landing page and website and any turn will be turn out unproductive.
Now, it's up to you to choose the best URL shorteners and reap profits for your marketing efforts.
Feel free to let me know in your comments.
• Did I miss anything?
• Which URL shortener you are going to use?
• If you have already used anything from the list, please share your testimony.