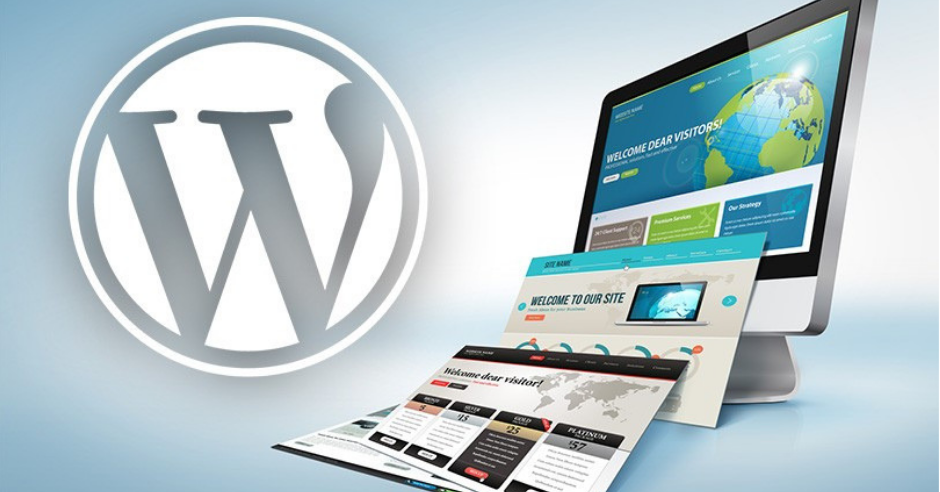 Published April 19,2019 by
Tvisha-Technologies
Advantages of Using WordPress for Business Websites
A lot of startups and emerging business have no idea how WordPress works, let alone having an understanding of a great many advantages of using WordPress for Business Websites.
Several blogging platforms have emerged and disappeared, but no one conquered the blogging sector like WordPress did. As one of the widely used CMS, WordPress has become simpler and a lot more ubiquitous. Not only is this platform simple, powerful, and easy to use, but there's a large community of WordPress developers, an extensive range of tutorials, e-books, guides, and videos dedicated to helping businesses maintain and grow their WordPress sites.
What is WordPress?
It is a Content Management System which allows the users to alter and edit the appearance of their web pages and websites-without using the coding. This software facilitates creating, organizing, writing, and publishing content-all of this further aided by additional features that can be incorporated as per business requirements.
Why is the Web World Crazy About Word Press?
Here's Something you need to know-30% of the total websites on the web is managed and powered by WordPress. If this isn't testimonial enough, and you still want to know why you should choose WordPress over other Blogging Platform, check out this list of ten reasons that explain
1. Cost Effectiveness
In terms of cost-effectiveness, this CMS is hard to beat. Not only does it provide affordable hosting, free plugins, and themes, zero licensing fees, but it also serves a myriad of web designing and development needs.

The maintenance and upkeep expenses are also relatively cheaper since you don't need to depend on a developer to make changes in the theme or appearance, or whenever you wish to update your website content. It can be done with few flicks of your finger and in no time.
2. Search Engine Optimization
Websites powered by WordPress are ideal for Google Indexing, and that explains why they are always SEO ready. It also gives users the freedom to customize the SEO component for each web page and keep the focus of the search engine optimization campaigns on lead converting pages. It simplifies keyword use through supporting plug-ins like Platinum SEO pack, SEO Ultimate, and All-in-One-SEO, etc.
3. Responsive Web Design
Since the number of mobile web users is surpassing the desktop users, the responsive web pages have become a necessity. With WordPress, all the pages are always mobile-friendly, so you don't need to fret about including distinct coding or building separate sites for different devices.
4. Aggressive Content Marketing through Frameworks and Themes
WordPress is famous for its state-of-the-art frameworks and themes. The graphical interface with a unifying design not only makes for new templates, but they create the foundation of your website. With WordPress, even a non-technical person can customize their website without any FTP software or HTML editing. This is great for aggressive content marketing since you get to update the site's design for tactical campaigns frequently.
5. Flexibility to Choose Plugins
Word press development company swear by Wordpress because of the vast library of plugins. These plugins can add a great boost to your business for they can serve a variety of purposes. Plugins can help you manage the content and simplify the task with increased efficiency. Once you sign int to the WordPress site, the options to utilize plugins are never limited. With an extensive range of contemporary Best Free WordPress Themes and plugins, anyone in the world can create the following type of business site:
E-commerce
Online Community
Retail Companies
Non-Profit Organization
Small Business
Professional Blogging
Job Listings
6. Word Press is Open Source
Since this blogging Platform is Open Source, the users are always free to enhance or modify their website as per the requirement. This has attracted thousands of developers who contribute exciting features to this platform and constantly add functionalities that make WordPress even more convenient for regular use. Given the innovative community of developers, this platform always has something new to offer to the customers.
7. Freedom to Integrate through API
With Managed WordPress Hosting as an advanced Content Management System, you also get the freedom to integrate your website with outside resources. Through Application Programming Interfaces, you can customize your website as per the business needs. The site allows seamless integration with LinkedIn, Facebook, Twitter, or Google+, etc.
8. Scalability
Not only does this CMS support you on your journey to developing a fast-functioning web portal, but it also guarantees setting up a fast and secure network. In short, it saves both your time and resources.
9. Highly Convenient Syndication
With Word press website development, you get an easy way to earn rebound links to the site. A new blog entry is automatically transferred to an RSS feed. This is convenient for the visitors to syndicate the post or content across other websites and directories.
10. Security and Support
As long as WordPress powers your business website, content security should never be the concern. The CMS employs several metrics to make it hack-proof. Apart from that, the community has over millions of technicians who can provide support in no time.
11. Easy Transition
Before your site is ready to get published, the chances are that there will be multiple web developers and designers who'll work on it. Without WordPress, this could be extremely difficult since each developer has their preferences regarding the platform. Since WordPress is open source, the transition from one developer to the next is a piece of cake.
Over to You
We created the above list to help you understand eleven Outstanding Advantages of Using WordPress for Business Websites. The advantages are plenty, and the costs are effective. The same cannot be said about another CMS. For the final judgment, we leave the decision to you. And if you need website designing services on WordPress or you want more information on the development process, contact us. One of our experts would gladly tell you about the benefits and features of WordPress.