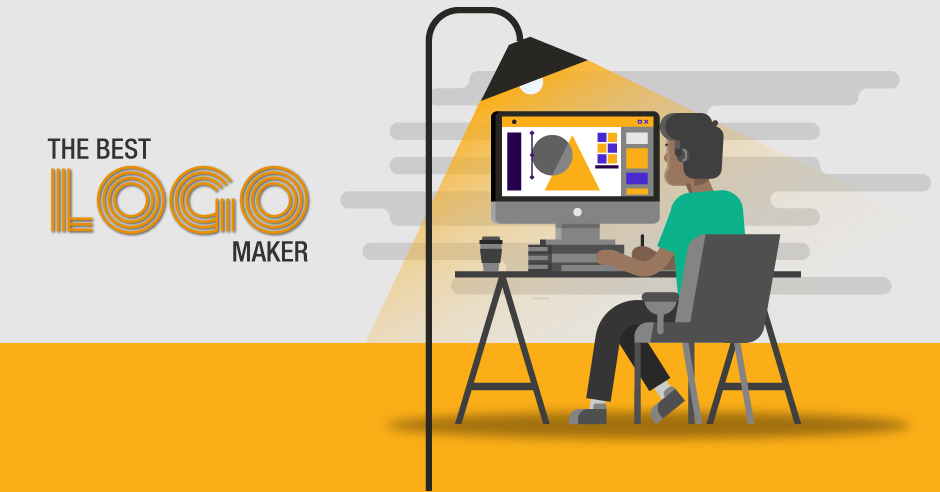 Published September 11,2020 by
Tvisha Technologies
Best Logo Maker You Should Use in 2023
A logo maker is the easiest and the fastest way of designing and publishing a logo for a brand. If you want to make a logo for business then you should know that this is not a cheap process if you take the manual or conventional road, it can take up to thousands of dollars to design a single logo if you hire a professional designer. When designing a logo, it is suggested that you never make a rash decision; rather, you should always consider the best options to get the most top quality logo for your brand. Now below we are going to list out the different ways in which you can make a logo, these are mentioned from the most expensive to the cheapest!
The first way in which you can make a logo is if you work with a designing agency of a professional reputation. You can get a top-class logo, but it can cost you more than thousands of dollars.
Hire or work with a freelancer one-on-one, and now this is another way of making a logo for your brand. You can hire a freelancer designer who can help you get the desired design that you have in your mind. This is also an expensive method, but here you should know that you are not always sure that your freelancer can provide your favorable results.
You can also launch a complete contest for logo designing in which different people can take place and can submit their designs to compete with others. Well, you can get more than one logo design with this method and at a very less cost as well. This method has some cons, as well.
The fourth, the last, and the cheapest method of making a logo is with the help of an online logo maker tool!
If you search on your browser for the best logo maker applications or tools today, then you should know, there is a possibility that you are going to get dozens of results that will provide you with a different set of tools. Now logo designing is not a joke, and the future of your business depends on it, so you can't just pick a tool at random rather you have to be careful as well as responsible while selecting the best logo maker tool for your brand!
Best Logo Maker in 2023 for All!
Now before we tell you about the top logo maker utility, we want you to know some of the pros of using the logo creator tools for designing!
Logo makers are generally free or are the least expensive way of making a perfect logo for a brand. You can use online logo makers to make a logo on your browser, or you can use the apps after downloading them on your device.
You can use the logo maker tools anywhere and anytime you want. You don't have to go through any time restrictions while you are using a logo maker because you can finish a logo at your ease.
You should know that logo maker tools are fast and efficient, and if you don't have much time to make a logo before the launch, then this is the best way to do it. You can use different categories and templates to search for the best design that suits your brand and matches your desirability!
Logo makers are easy to use utilities, and you should know that one can operate them without even attending a designing class or having any kind of skills in writing or drawing.
Below we have discussed the best logo maker available online along with the working of it!
Logo Maker Tool by SmallSEOTools!
The Logo Maker by SmallSEOTools is one of the popular tool on the web for designing. This tool has gained a lot of fame in providing ease and expert in free logo design online. If you want to be the master and owner of your creativity, then this logo maker online is the place that can help you design the perfect emblem for a brand. You must know that a logo is the face of a brand and so you have to be very professional and careful in designing it if you are confused with the working of the online logo maker then consider the following points!
Using this link https://smallseotools.com/logo-maker/ you will enter the main page of the Logo Maker. You can use any browser, but we suggest that you use Chrome for a better experience!
In the logo maker, you will find different categories relative to different businesses, and you have to choose one with which your business matches and falls into.
In the category, you will find hundreds of different templates that you can select from.
After selecting the template, you can easily direct yourself to the dashboard where you can edit, customize and save the logo using a reliable set of tools and settings!