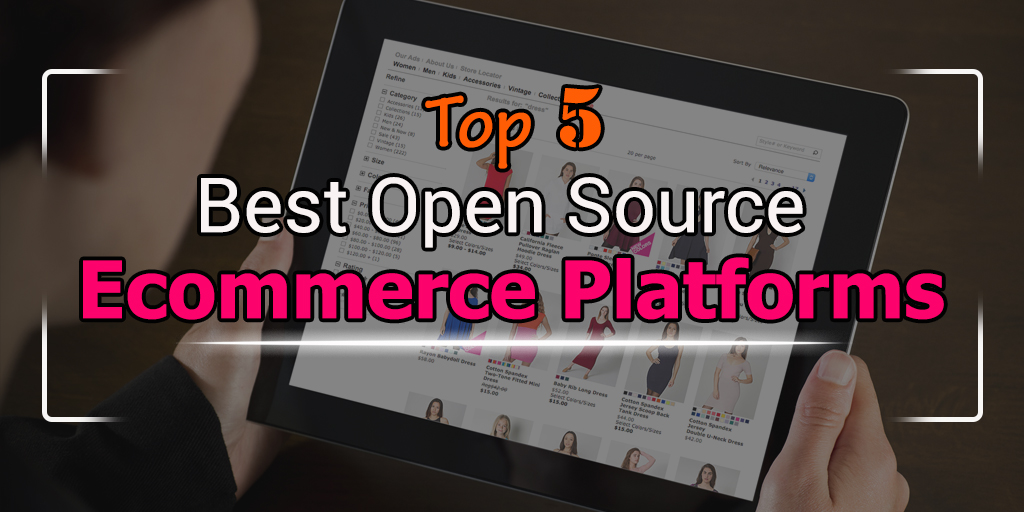 Published July 05,2016 by
Bob Forer
Top 5 Best Open Source Ecommerce Platforms
Whether you are the proprietor of a large enterprise or a small business, it is mandatory to have an online presence in order to stay competitive in the marketplace. This is made easy with the help of an Ecommerce platform. At the first glimpse, it might appear that making use of Ecommerce platforms will turn out to be a hefty expense. However, this is not true. Fortunately, there are numerous open-source Ecommerce platforms which facilitate the users to build their online store without the help of Ecommerce developers. What's more, even a native user can work with these platforms.
In this article, we are going to talk about 5 such open source Ecommerce platforms which have taken the market by storm. Go through our best picks and decide which platform is going to be suitable for your business.
Magento
Magento tops the list of the Ecommerce development company which have experienced potential growth in recent past. Its flagship Ecommerce platform – Magento Enterprise Edition is deployed by renowned brands like Samsung. In case you are looking for the same features but do not want to make an investment, then Magento Community Edition is the best pick for you.
With Magento you can get a lot more features that are not available with other open source Ecommerce platforms. For instance, Magento facilitates its users to choose from a number of languages, enables them to manage multiple stores and also the users can choose from multiple currencies.
PrestaShop
With a customer following of 250,000 stores, PrestaShop is the second most popular Ecommerce website owing to the ease with which the users can work with it. Its easy downloading and installation & intuitive user-interface, contribute to its popularity as the easiest Ecommerce Development Company.
PrestaShop is available in two variants- Downloadable PrestaShop and Cloud based PrestaShop and both of them are free of cost. We could not ask for more from PrestaShop.
Opencart
This is more popular with small businesses that do not have people who have experience in programming. It's less complex than the other websites, but on the second side of the coin, this can mean that the users will get less functionality as compared with the other platforms.
You can do lots of things with OpenCart, such as add extra plug-ins. Some of its top features are its multi-lingual platform, multiple shipping methods and payment gateways.
Spree
This is one of the recent additions in the domain of Ecommerce platforms and it is very easy to download and use. Its functionality has been trusted by some renowned names like Nutrisystem and 3D Robotics.
One of the biggest perks of using Spree is its scalability and flexibility. No matter whatever your store size is, you can customize it according to your needs.
Zen Cart
Zen Cart has got a very good product management system which enables the users to do anything, right from creating sales to creating inventory. You get the full control of your store and improve your online store.
It is available for free and can be downloaded from the General Public License (GNU). Since it is open-source, you can modify and improve the code as per your need.
Conclusion
In this article we listed all the open source Ecommerce platforms that are in trends. However, choosing the best amongst the above 5 is completely up to