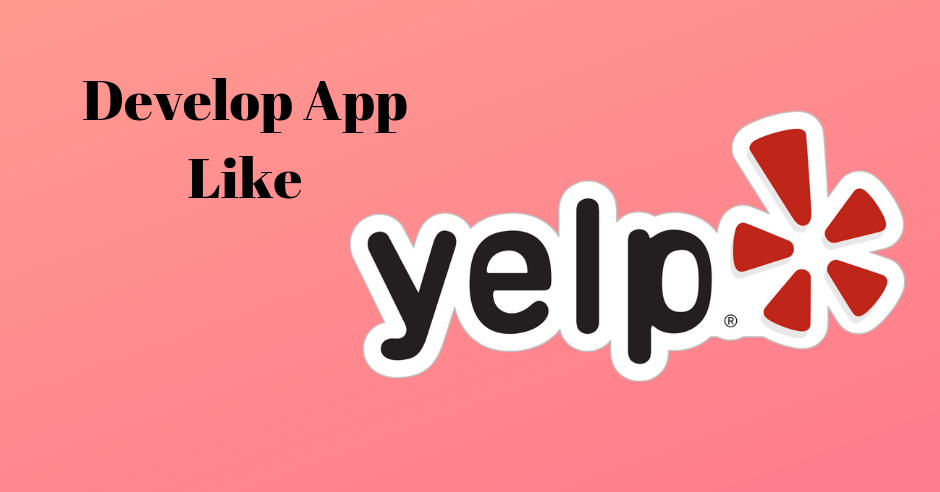 Published August 24,2019 by
Tvisha-Technologies
Cost and Features to Develop App Like Yelp - Local Directory App
These days, Mobile app development yields a breakneck growth for any business. With the advantage of 360-degree connectivity with the users and cost-effectiveness of mobile phones, every business is now proposing a "go mobile" concept for more visitors and profits. We have millions of apps in the Google Play stores and App stores and out of them we have only the few success stories of different apps. Yelp stands high among them which is a local business directory application.
What is a Local Business Directory Actually?
In a nutshell, local businesses are mostly on-demand services such as bakeries, local restaurants, parlors, grocery shops, laundry services etcetera. The collection of all the local businesses at one platform is termed as the local business directory by which people can avail their preferred services hassle-free.
This article will guide you to get an idea to develop an app like Yelp since researching your competitor and successful apps give you insights to develop your own app.
Background of yelp
Local, National, Global - are the different types of businesses. A local business where the business is located and functional within the town or city or country. One such local business app is Yelp which is a community of local businesses that provides the list of a spectrum of services locally. It also has a review forum of versatile businesses. This app provides the list of various local businesses such as restaurants, saloons, and helps people to connect with them and avail their services. Yelp was established in 2004 with a motto of helping people to find local businesses near them and within the short span, it has become a successful app.
What makes yelp so unique and what are the reasons it stands out in the crowd?
Yelp is regarded as one of the most successful and popular applications among all directory apps.
Bulletins of yelp:
It had around 200 million reviews online.
It can be accessed on iPhone, Android, iOS mobile platforms.
Local Yelp provides the latest updates on various local businesses daily.
Yelp's automated software filters the key players in providing genuine reviews.
"YELP ADS" are the revenue generators for yelp which are created to sell different local businesses.
The average monthly unique visitors on the app are around 40 million and on mobile web are 80 million.
It is like a community and allows interaction between local businesses and customers.
Integral Features of Local Directory App Yelp
Every successful app will have unique features that dominate other app features. This local business directory app development consists of a trio panel- the business owner, Admin, and User panel.
Common Feature
Registration
The owner, admin, and all the customers need to be registered into the application to access the directory and its information. It gives the data aggregation for business owners.
Admin Panel
Manage users and business listings
Manage dashboard (content, reviews, forum, revenue, and ads)
User Panel
Search and Customization of options
View Business Categories
Maintain profiles
Get notifications and alerts
Access to the gallery of images and videos
Sharing the information over social networks
View Ratings, Reviews, and Ads of all local businesses in the directory
Visit Forum and Business Profiles
Make online bookings
Owner Panel
Create/Manage profiles
Manage ads and bookings
View and Manage ratings and reviews
History and Analytics
Push notifications
Advanced Integrated Features
Geolocation and Maps Integration (to find the nearest locations for required service)
Payment gateways Integration (for monetary transactions)
Content Management System (to update the content of a huge stack of business listings)
Cloud Storage Integrations (to store a huge stack of business listings)
SMS API integrations (To get notifications)
Ratings and Reviews (A separate software application to filter/refine the feedbacks)
How to Estimate the Cost to Develop an App Like Yelp?
It requires a lot of effort to design, develop, deploy, market, and maintain. So, the cost for local directory app development includes several of factors such as features (basic and additional), Payment gateway integrations, native or cross-platform app, mobile platforms such as iOS, android, the size of the development team's cost, Maintenance and technical support cost, and Marketing cost.
The Development Team Includes
UI/UX designer
Front-end and Back-end developers
Android/iOS developer
QA and DevOps Engineers
Project manager/ Business Analyst
The designer and developer crew may cost you $30 to $40 per hour and the total cost is between $3000 to $10000. The estimated cost may vary from platform to platform and may stretch up to $150000. The time required to develop the app takes a maximum of 6 months.
Some Tips for You
The more you give an exceptional user experience for your customers, the more they will be attracted and retained to your business. By keeping this in mind, plan features that are helpful for customers and to you in the form of profits. Target on-demand niche markets to be included in your local business directory app and design it by associating with a mobile app development company that can creatively craft and bring out an excellent app.
Final Thoughts
These are the days where people are demanding more personalized services that come at ease with mobile applications - everything with a single tap. Apps play an indispensable role in enhancing positive customer experience and generating high revenues. Cash on these mobile applications and develop an app like Yelp by which you can give a competitive edge to your competitors.