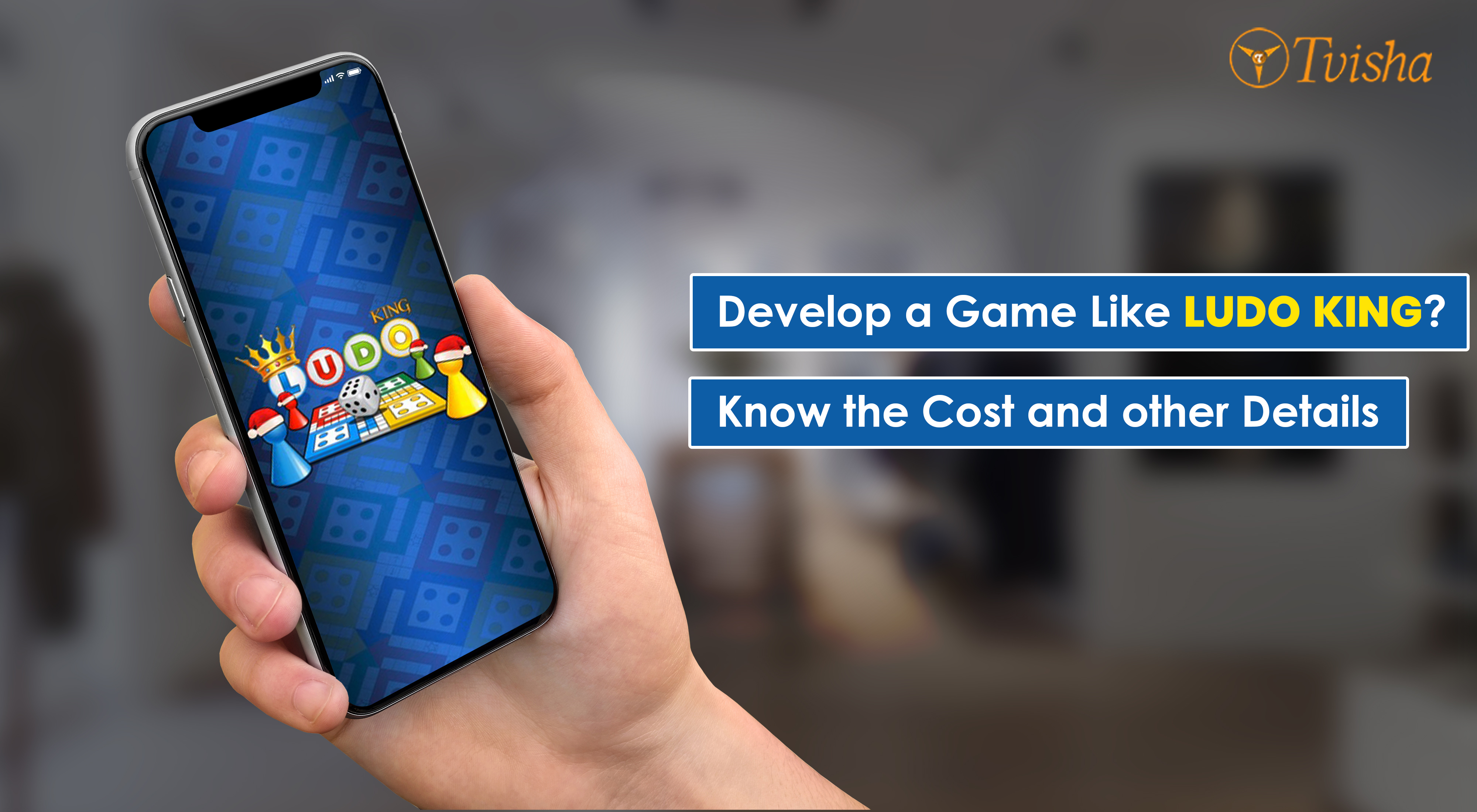 Published January 10,2020 by
Vamsi Bandi
How to Develop a Game Like Ludo King: Cost and Other Details
Didn't we all play board games in our childhood?
Now, I see the kids playing these same games, with the same thrill and excitement, on their smartphones. The digital revolution sure has changed the way board games are played. What 90s kids played with boards and dice; today's generation is playing on the mobile phone.
Even I love playing Ludo King after my office hours while commuting from work to home. I'd send a play request to my brother who lives abroad, and he'd readily come online. We'd play wholeheartedly, so eager to win and mock another one, while we reminisce our childhood!
I am sure you have done this with your siblings or friends.
But, have you ever wondered how do they Develop Game Like Ludo King?
Imagine, Kids and Adults, playing via the great UI and UX of the game, adding their friends and families who live away, and having a time of glee. Wouldn't you want to develop an application like this someday?
Ludo King: The Most Popular Game App of the Decade
Ludo Game has been quite famous for decades. It is known as the family game. The modern version game can be played on the phone. Ludo King App now holds an effective rank in the gaming market ever. The app is available in advanced configuration. Since it has got worldwide attention, from people of all age groups, a lot of entrepreneurs wish to develop a clone app or similar gaming application like Ludo King.
Ludo King's popularity and high relevance make it extremely popular. This exemplary game is known for the cross-stage multiplayer preface which supports Android, Desktop, Windows, and iOS devices. Another reason behind Ludo King's popularity is how this game can be played offline as well, with local multiplayer and computers. The play and pass mode is quite interesting.
Features of Ludo King
Local and Online Multiplayer option.
2 to 6 Multiplayer Mode.
Multiplayer via 6 to 9 contending game rooms.
Invite Facebook Friends in the specific game room
Levels and rewards earned via beating friends
Title of Ludo King and other titles.
Matches with world players and befriend them via Facebook
Option to sending emoticons to the opponent players
Snake and Ladders can be played via different game boards.
Simple guidelines to follow games.
Exemplary Graphics to make it an illustrious game.
Sound/mute option
Factors to Consider While Making a Clone app like Ludo King
To Develop any game, it's important to consider a few factors like Design, UI, UX, the mobile app platform, and application testing. Android Game Development starts with choosing the right company. Let's have a brief look at all the factors you'd need to consider:
1. Game Design
Virtual gaming is all about providing an immersive experience. If you fail to engage the gamer with your interface, design, and concept, your ship will sail. As you can see, the UI/UX of Ludo King is so user-friendly. The screen is not crowded. The graphic is tempting. There is a right mix of images and sounds that give the player an immersive experience.
Hence, you must spend a good amount of money and time to come up with a great Game Design. The trick is to catch their attention. Tell your developer to get you a unique, decent, and engaging design.
2. Mobile App Platform
Game App Developers create a design and choose features depending on the application platform a client has chosen. As you know, the basic decision is mostly between iOS, Windows, and Android, and React Native.
Even the development cost of the game app depends on the stages you pick. The game development on the android platform costs more before there are different devices on which the application is tested again. If you want your game to have seasoned adaptions, discuss with your developer, at length about the differences between development at different platforms.
3. Application Size
Greater the size, great will be the mobile app development. Application size defines the functionalities, features, and addons which you'd want to integrate into your game application. If you want the application to have different elements (themes, graphics, players, and other similar factors), you should be ready to spend more than the average price.
4. Game Application Testing
No Gamer can tolerate the bugs or interruption while playing. For an immersive experience, they want a rich gaming experience. And that experience can only be provided by assuring a bug-free game app development.
And to make an application bug-free, the game app developers have to test the game across multiple devices. This testing phase is the most important factor and no game developer can ever skip over it. In fact, we at Tvisha Technologies, continue the testing phases long after app development – with every feedback from the user, we ensure fixing the bugs they may face from time to time.
Cost to Develop an App like Ludo King
The exact figure cannot be calculated unless you reach your developer and share with them all your requirements. Before estimating the cost, it's important to map the requirements against time and efforts that will be put in the developmental process. Development cost also depends on the developer you hire. If the developer is experienced, with a strong portfolio, the overall cost will scale up, apparently.
As mentioned before, the development cost further depends on the number of features. For example, if the Design is simple and very basic, the development cost would be lesser and vice versa. This is the same for other features like app platform, game app testing, and any add on you wish to add. In short, the better the features/functionality, the higher will be the cost. Here's an average estimation for you to set your budget app:
Game App Like Ludo King with Basic features: $5,000
Game App Like Ludo King with Advanced features: $10,000
Game App Like Ludo King with Extra functionality: $15,000
Wrapping Up
Should you wish to own a gaming application like Ludo King, with the features mentioned above, we are here to help bridge your dream to reality. Our team of expert app developers is here to assist you at any point in the process. Get a Free Consultation Today!
Tvisha Technologies, a leading mobile application development company, is equipped with experts and technicians who know what all it takes to design an application that operates smoothly and engages users by bringing organic traffic.
At Tvisha, with our group of highly qualified designers and game developers, we have built a dozen of game application that has earned a great response. We achieved this by utilizing trending innovation and designs.