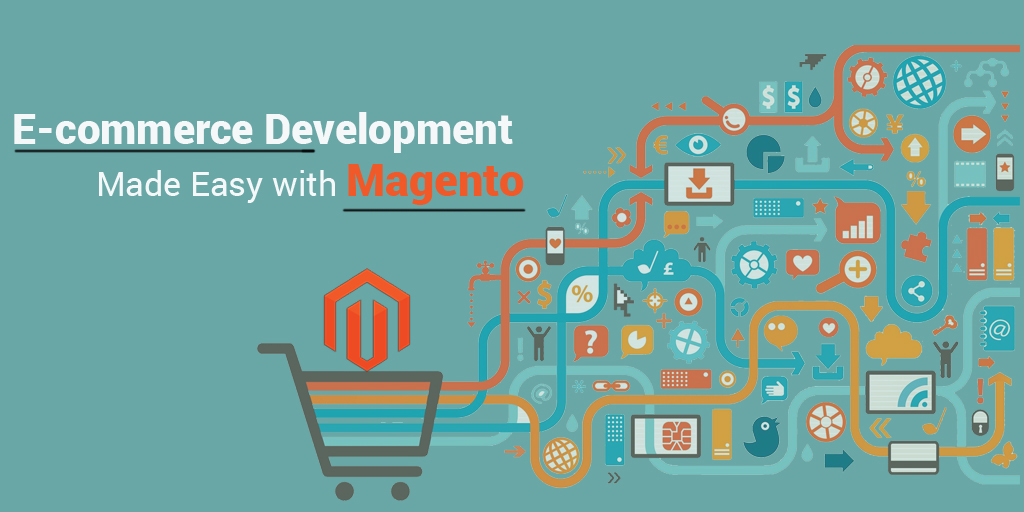 Published June 08,2016 by
Tvisha
E-commerce Development Made Easy with Magento
The internet's proliferation and its widespread access have seen the E-commerce industry rise to new heights. With customers pouring in continuously given the ease of access and convenience of E-commerce stores, the industry is proving to be a lucrative prospect with many big players ruling the market, while many still vying to establish their mark. As a result, this has also led to the emergence and development of software and services that provide solutions to handle and manage the various aspects of maintaining an E-commerce platform.
Getting Your E Commerce Website Right
E-commerce surely holds a lot of potential of doing well in an age defined by internet connectivity, and is amply evident from the momentum this industry has gained in recent years by emerging rapidly. However, there are certain things that one must get right while building an E-commerce website before planning an entry into this industry. Apart from adding features and designs that would help put your website on the E-commerce map, there are certain basic requirements which one must fulfill, like making the website SEO friendly to drive more traffic in, developing content that garners interest among visitors and customers, designing the website for high speed and performance, and optimizing the website for mobile friendly operations.
Magento – Dominating E-Commerce Development
While following these basic guidelines will help you in designing a formidable E-commerce website, it is always better to make use of the many Ecommerce website developmentcompanies that allow for a much larger and broader scale for designing and optimizing your website. There are many enterprises offering such web development tools in the market, but among them the indisputable winner is Magento, an open-source E-commerce platform with cloud-enabled capabilities that increase the scope for your E-commerce developmentmanifold.
Magento's open-source nature provides for a larger scope of customization and flexibility, and many users have been roped into using it for developing their E-commerce website, benefiting from Magento's rich features and ability to manage the content, interface, and functionality of their E-commerce store as per their specific requirements. Magento, therefore, comes across as the ideal platform to build your E-commerce website on, and with its many capabilities like Magento CMS, cloud-capable functionalities, order management suite etc., its complete dominance in the world of E-commerce development seems hardly surprising.
The mark of a successful business is anticipating its future growth and the ability to scale the business accordingly, and Magento does this superbly through its open-source platform which is highly flexible and scalable. With scalability as the defining criteria for a successful E-commerce web design, Magento has improved performance in four key areas
Promotions Optimization
Improved Search Performance
Catalog caching and rendering
Framework-level enhancements
Rich in features with capabilities that are unrivaled by any of its competitors, Magento holds the key to breaking into the E-commerce world that can outperform other platforms and generate excellent ROIs. It gives you an edge in almost all decipherable spheres of developing E-commerce, whether it is through its SEO-friendly solutions, flexibility, scalability, remarkable features, developer-friendly designs, mobile-friendly optimization, no geographical constraints, or its flagship open-source platform.