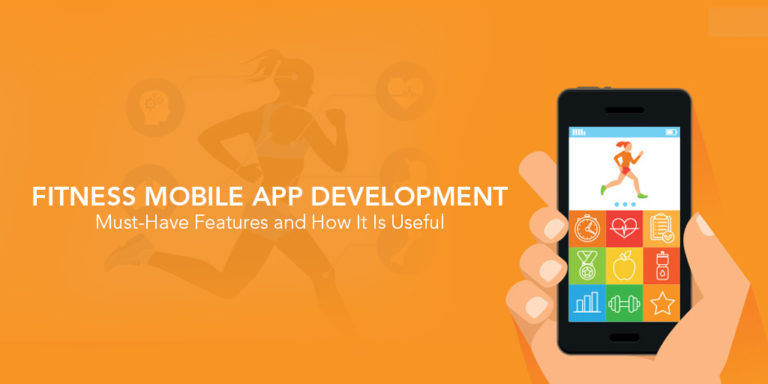 Published July 26,2018 by
Elon Musk
Fitness App Development: Must-Have Features and How It Is Useful
In recent years, living a healthy lifestyle has become a fad. But what does being healthy mean anyway? Today, being healthy means being not only fit, but also successful and beautiful. People are now more aware of diseases caused by a sedentary lifestyle and obesity. AsFitness App Development is in great demand, developers have to look to provide something different.
As an increasing number of people are becoming health conscious now, the demand for fitness and lifestyle applications has gone up. Indeed, these smart apps have increased the standards of fitness as users can now access the best diet and exercise plans with just the touch of a fingertip. Keeping track of fitness has become very easy as users can use apps to gather slightest details such as the distance covered, stairs climbed, calories consumed and burnt, and even the number of steps walked.
A forecast by Statista found that fitness apps that evaluate fitness achievements like miles covered or weight lifted are set to gain more popularity. The fitness market overall will grow significantly by 2021, so the time is right for startups to get into the industry.
The App Store today is filled with numerous apps, and users are completely spoilt for choice. What is required from app development are out-of-the-box ideas to enrich apps with amazing features that urge the users to download them. Here are some innovative features that can be integrated into fitness apps to make them great.
Fitness App Development Features
1. Personalized User Experiences
Fitness apps need to provide a personalized user experiences as fitness metrics differ for each person. An app can initiate by collecting personal stats such as the gender, age, height, and weight of the user. This information can help in calculating the metrics accurately.
2. Push Notifications
Users expect apps to deliver personalized reminders to them through push notifications. Extensive know-how is needed to develop fitness apps. Just as in the case of e-commerce apps, push notifications are required for fitness apps too as they remind the users that they need to get going and burn some calories or eat a healthy snack, according to the schedule they have set.
3. Social Sharing
This feature enables the users to exchange tips and share their personal achievements with other users and friends on social media. Social sharing can heighten the app experience. Moreover, it can as a motivation booster and encourage users to target new goals and work with more diligence.
4. Geo-location
The geo-location feature has many practical usages. It can be used to send necessary location-based notifications to the users and enable them to keep track of their current location, workouts, and walking routes. It is convenient, particularly for outdoor enthusiasts.
5. Forums and Support Groups
Forums and support groups are great platforms to get in touch with other users. With this feature, users can connect with one another and chat on topics of common interests. Likewise, the application can be enhanced by providing an expert online consultation feature through which users may seek advice from experts.
6. Goals and Tracker
An app that sets goals for the user has a positive advantage because it urges them to aim for more. These goals may be of different kinds and relate to different things such as calories restricted, weight reduced, height climbed, distance covered, etc. The tracking feature allows the users to compare their actual performances with the target to measure the effectiveness of their plan.
Usefulness of Fitness Mobile Apps
1. The Check-In Feature
Many gyms have discovered the benefits of allowing members to "check in" while they are at the gym. Not only does this help with accountability for working out, but it also lets them share their fitness with others.
People who see one of their friends frequently at the gym may be inspired to join the gym. This could lead to new members joining the gym. The check-in feature is beneficial for gyms as well as it can be a source of free publicity.
2. Gym Calendar
A gym calendar can be a very useful feature. It allows members to find out when classes are happening and if any special events are coming up. It also inspires them to try things they may not have heard of otherwise.
"Gyms Near Me"
Usage of the "near me" keywords on search engines has grown in the past few years. According to a research, the use of "near me" search terms have increased by over 130% in recent times.
Mobile apps are one of the main reasons why places are found in the "near me" searches. When a higher number of people "check in" at a gym, the search engines figure out that people frequent that center. This will help gyms attract new members whenever people look up on search engines for places to exercise.
3. Training Videos
Having professional trainers create training videos on how to properly perform different exercises at the gym is a great and helpful feature to add in the app.
This would also be a good way to let the users know about different exercises and their benefits. This extensive knowledge will capture the interest of the users and even make them a regular user of the app.
Developing a health and Fitness App Development isn't easy, but it will pay off. After looking at the features of a fitness app mentioned above that you can implement, it's time to take up your app concepts with any mobile app development company that has expertise in developing health and fitness applications. Furthermore, you can consider other features that you think may be of help to app users.
The health and fitness apps are much needed today as most people can't find the time to visit the gym or fitness center regularly. These people will bank upon such apps more and more. However, creating such apps can be a great challenge for developers as they have to draw users through features while offering a seamless experience. So choose the features you want in your fitness app carefully and start its development right away!