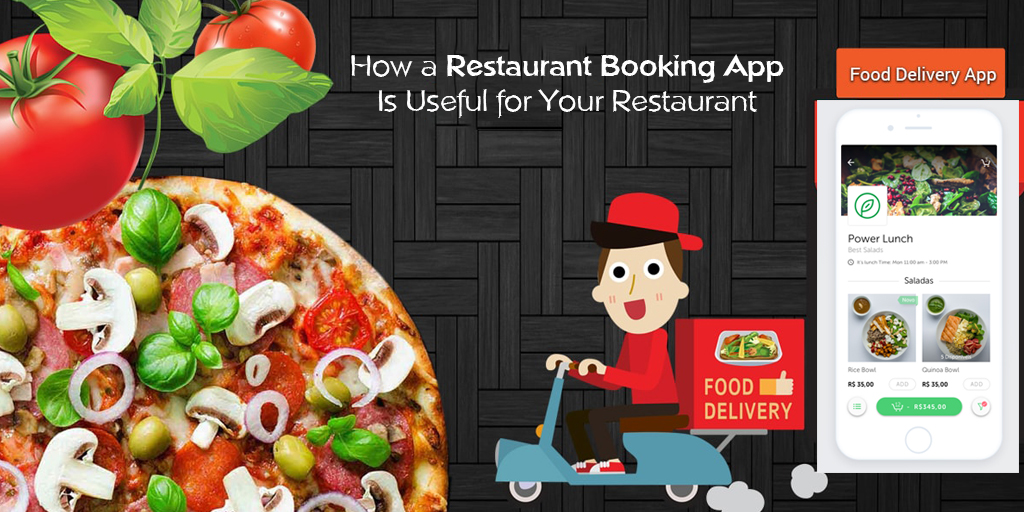 Published June 25,2018 by
Bob Forer
How a Restaurant Booking App Is Useful for Your Restaurant
The mobile world is being marked by amazement every now and then. A Restaurant Booking App facilitates the consumers with features like prior reservation of a table online, food delivery at their doorsteps, payments over the internet, and special offers. Business firms around the globe look forward to mobile app development for the purposes of boosting sales, proving devotion to customers, and raising the brand value. Same is the case with the restaurant business. Restaurant apps offer several services for satisfying the most refined and urbane wishes and requirements of their customers.
There is a significant rise in android app development, raising the demand for restaurants. The mobile app technology can assist restaurant proprietors to strengthen their presence in the market and to promote their business online over social networking websites. Therefore, it is obvious and crucial to own a mobile app for the progress and rise of any restaurant business. In any business, it is very crucial to know about the customers in order to understand their behavior. Thus, it becomes equally important to mark your presence on their smartphones, making it easier for you to engage with them and vice versa. This helps in outweighing all the perceived limitations of a restaurant business.
We list five ways in which a restaurant booking app is useful for your restaurant.
1. Simple and Swift Customer Experience
Mobile apps are befitting tools for the restaurant business to provide and build up easy and swift customer experience. People are primarily interested in the feature of booking tables while using a restaurant app. If a restaurant is popular and packed throughout the hours of the day, it becomes very necessary to facilitate its customers with the feature of online booking and seat selecting. This keeps the customers away from the hassle of standing in lines and waiting for their turn.
Similarly, ordering food over the internet is also a comforting characteristic of a restaurant app. With the help of food delivery app developers, people get their food delivered afresh in their homes. This saves time and reduces effort. Apart from this, if customers opt to place orders in advance, it will definitely save time. With the help of this feature of advance food ordering, restaurants will also be able to enhance customer satisfaction. This will allow them to reduce their staffs and raise profits. The users of the restaurant apps also enjoy features like saving their orders and favorite cuisines. This leads to speeding up the process of placing an online order.
2. Increase in Customer Strength
People between the age group of 18 and 35 years prefer to use mobile-based restaurant apps for finding good food, for locating restaurants, and for making table reservations. Most of them keep at least one or two restaurant apps or food delivery apps on their mobile devices for making orders as per their convenience. By following the present and modern trend, restaurant owners not only improve their services but also attract the younger generation. Therefore, it becomes important to maintain not only good food and services but also an effective restaurant app.
3. Improvement in Discovering Restaurants
Improved discovery and locating of restaurants is an additional facet of restaurant apps. This feature enables new as well as existing users to find out various places like restaurants and food chains serving good food around them. The restaurant apps publish all the required details about location, a variety of food, user reviews, as well as the pictures of restaurants. An efficient and effective mobile app allows restaurants to attract and satisfy their customers.
Finding and locating restaurants has become an easy task as restaurant apps work with an integrated GPS service. Customers get customized menus for various cuisines over the restaurant apps, so that they locate the restaurant catering to their respective tastes. Restaurants promote their brand and its value through social networking sites like Twitter and Facebook by adding a sharing option in the restaurant app. Loyalty rewards are also gifted to cheer the users for promoting restaurants over social media.
4. Preserve Customers More Efficiently
Several measures are taken by restaurant app developers to attract and retain customers. Notifying the app users and organizing loyalty programs are among the most effective measures. Discounts, loyalty programs, advance table reservations, online delivery services, and gift coupons are provided in order to retain customers through restaurant apps.
Restaurant apps are designed to perform tasks like connecting with the customers for providing latest offer details and discounts through push notifications and emails. Such notification services provided over mobile apps are of great convenience for the customers.
5. Food Delivery
It is a sensible alternative for restaurant app development companies to provide food delivery options. It is a prominent viewpoint in order to raise the standard of restaurant services. Apparently, it is crucial for various restaurants that function only in the field of delivering food to their customers over their websites and food-delivering apps.
Thus, mobile app development and food delivery apps have created an improved picture of the food industry in a remarkably short period of time. Restaurant owners must look forward to a restaurant app development company in order to create brand value and to enhance their products and services. This will have a beneficial impact on customers as well as on the restaurant business.
If you have a website for your restaurant, it is good. But simply having a website is not enough because today people are preferring mobile phones over desktops. There is a need to develop your approach to online marketing. Your restaurant's mobile app can prove to be a great tool for improvising your customers and facilitating them with maximum services. To witness growth in your restaurant business, you have to not only allure new customers, but also maintain the comfort of regular customers.