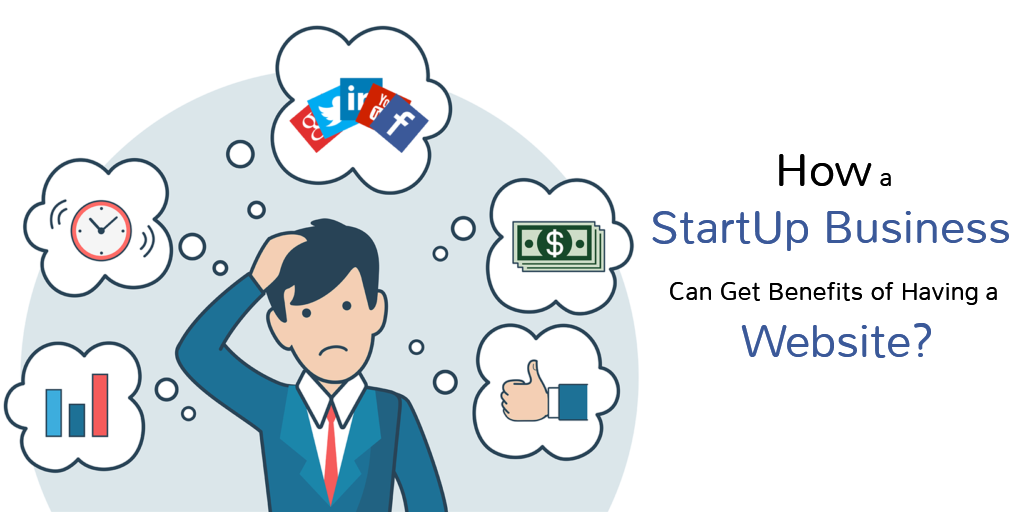 Published May 16,2018 by
Tvisha
How a Startup Business Can Get Benefits of Having a Website
Living In the world which is being webbed into the network of internet, and constantly evolving in reckon with various technologies, most of the business owners look out for efficient ways to promote their business, and building a website is the first step in doing so. Without a website, representing a business is not possible on internet. Business can get Benefits of Having a Website which gives a sense of authenticity and leverages trust among the customers or Clients. A website is a mirror into your business and also a base to gather visitor information and details. The traditional ways of marketing are passé' and requires more investment with minimal results.
Benefits of Having a Website for Your Business
So, why not make use of technology and prosper in every aspect ?
Listed below are the benefits of having a website, which would help you gain a deeper insight on what a website could do to your business.
1. Increases the Efficiency of your Advertising
The website is a network spread diverse. It can help you reach out to wider audience, through targeted advertising, which increases the revenue and widens the brand presence.
It can be achieved by pictures, texts, blogs, etc. Various web application development services have expertise in offering a great frame of website which magnifies the revenue with proper advertising.
2. Quick Response
With contact Us section, it becomes easier for potential visitors to convert and communicate directly. The quick engagement allows an ease to gather more information about the business and user helping business to prosper.
3. Landing Page Experience
A great landing page contributes a lot more than it is assumed. Landing pages specifically designed for websites , increases user interaction and helps increasing the profits by increasing sales and information gathering.
4. Targeted Selling
The advantage of direct reach to products with payment gateway helps business acquire maximum profits. Also, if it is a software development company, website gives an insight on all the services provided by the company and reach for quotes round the clock.
5. Time Saver with Fortune
Not only a webiste saves a lot of time, it also comes with monetary benefits which reduce the need for running any store or managing sales people reaching out door to door. A good website comes for all. Thus, approaching the organisations which could help you with website design and development is worth a trial.
6. Easily Accessible Information
A website briefs about every product or service which is listed on it, for quick information for the onlookers, which gives them an idea before making a purchase. As, a website has no opening and closing time, the sale is made round the clock and exchange of information can easily take place through the website medium.
7. Opportunistic for Building Connection with Big Business Owners
Whether its attracting clients or partners to collaborate, a website gives a medium to grow the business collaborating with big business owners who are interested in taking the service , investing or partnering up with.
8. Even Out the Competition
Website helps a lot in building a sense of big brand in less time. Gone are the days when it took ages to build a brand which involved reaching upto wider audience .With websites and online advertising building a brand has become a lot easier.
Therefore, a website is not a mere representation of your business but a great source of income and brand builder, helping to compete with the biggest brands by letting out the sense of quality and spread information worldwide.