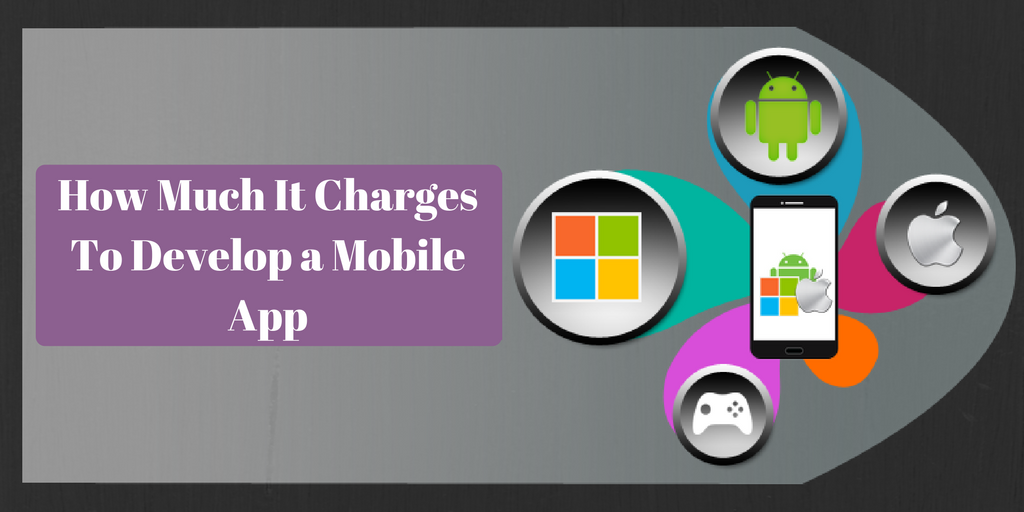 Published January 09,2017 by
Tvisha
How Much It Charges To Develop a Mobile App
To make your business stay competitive and market relevant, a mobile app is quintessential for 24*7 visibility. So far as mobile app development is concerned, app designing is the primary yet most crucial phase as design is the wow factor to engage customer to avail of your services that fuels your business expansion. Mobile App Development Companies are sedulous enough to meet customer's expectations over business needs of having something original and innovative at mobile application development ground.
Have you ever thought about the overall cost required to design an app with all its features and facilities? If no,then this blog is for you. Here we will discuss the whole costing process for app designing.
Mobile app developers across the world are doing a splendid job by creating novel and tempting designs gradually for mobile applications. In order to estimate the effective cost, we have to follow each and every vital step of app designing flow.
1. Information Gathering and Analyzing
Strategy development is the pre-designing state that needs more planning followed by data collection and requirement analysis and ultimately defines the requirements of UI/UX design which is all-important for mobile app designing. Various points come under the designing concept like proper goal fixing, audience analysis, user role identification, and more such factors to deliver a fantastic app with attractive design. Irrespective of OS platform, whether it is an Android app or iOS app, the whole work and approach of finding unique design will be the same. But its costing depends on the hours spent to recognize the customer's need and selection of mobile app platform and devices.
2. Process of Prototyping
In this stage, we make complete analysis to move ahead with the proper designing concepts and validations which is used for building a proper workflow after performing usability testing. The app design goes through a feasibility test before the UX design implementation to let the idea turn into reality. The experienced Android app developers will always assist the UI (User Interface) designers to follow the right for building an effective design. The pricing of prototyping involve number of screens and interface development as per client's need with type of the app-native, web or hybrid.
3. Merging UI
Segregation of UI is the key stage of app designing, as this step is to make the screens visually ready with all its content, element and framing as per pre-decided color scheme which defines app functionality and user navigation. Wireframes and skeletons are made at this stage for analyzing the whole flow of the mobile app design. The app design should be engaging and handy for customers with great look and feel for growing user engagement.
Essentials Ideas for App Designing
Mobile Application Development Company holds the grip of designing as well as building new apps to the world. When a client comes with a proposal of app designing, he might have competitor's design in his mind. But following the app designing idea from start to end is a really tough task. As any reference designs of competitors will not work unless you have your original plan to succeed in this field. Several factors need to be kept in mind while the app designing processes like user engagement, UI/UX design, creative and unique design, marketing, business oriented theme and a lot more to list.
Summary
Mobile app designing is a really tough task in terms of innovation, uniqueness and engagement factors. But when it comes to estimate the cost of mobile app design then, it will mention nothing but a long list of user requirements, including- time frame of designing, app platform and device selection, screens to be developed, interface designing and app categories, i.e. native, web or hybrid. Moreover, the pricing varies over global location.