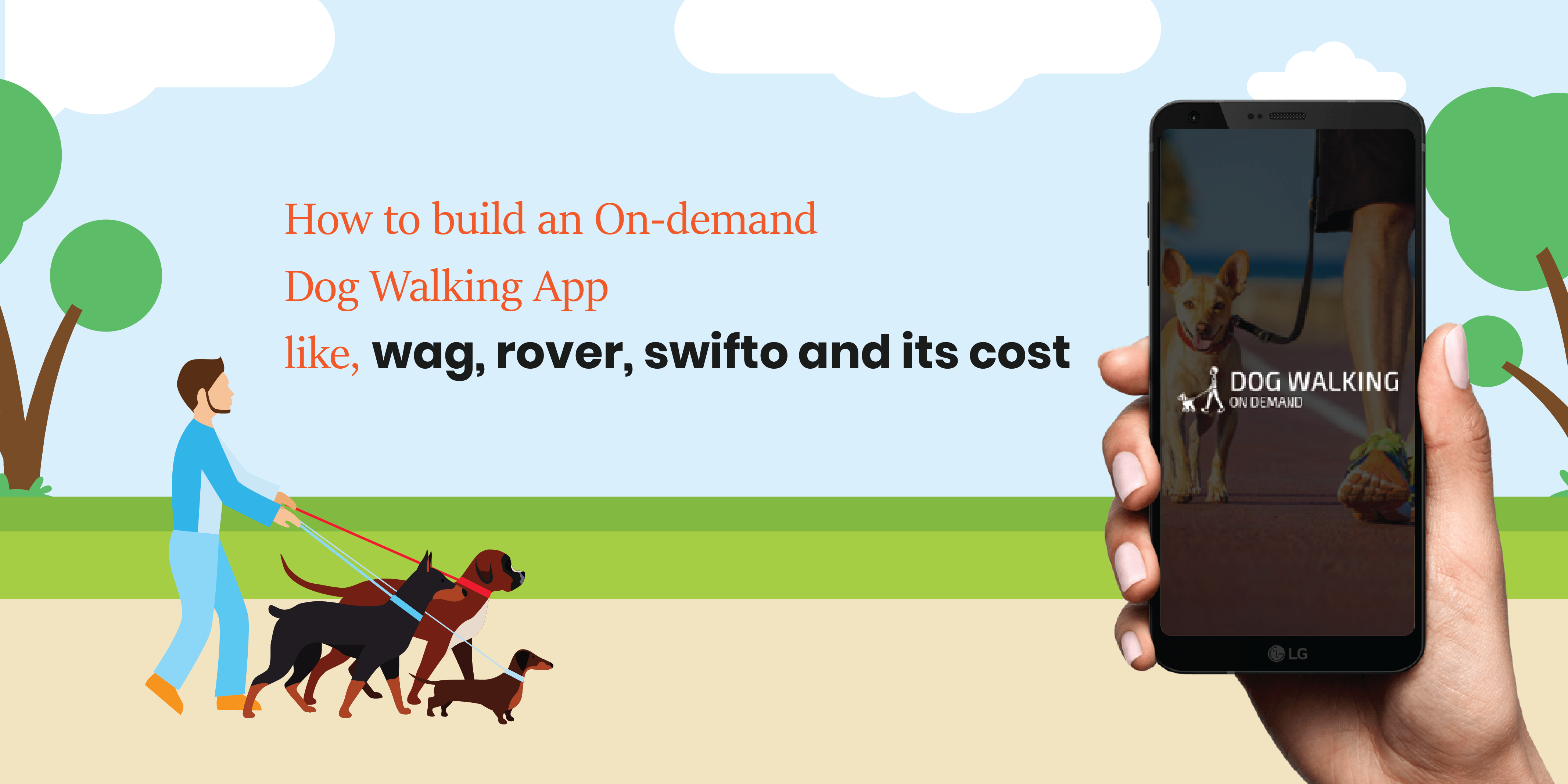 Published November 08,2018 by
Elon Musk
How to Build an On-Demand Dog Walking Apps Like Wag, Rover, Swifto and Its Cost
People have become incredibly busy these days. The pressures of professional lives coupled with social responsibilities has resulted in a lifestyle so hectic that people rarely find time to pursue their hobbies or, even worse, fulfil commitments made to their families. The biggest losers of such frantic lifestyles are the pets. Pets, just like families, need constant love and care. However, these innocent creatures cannot complain if you, somehow, cannot find time for them in your routine. Hence, animal lovers and entrepreneurs have come up with a very innovative idea of dog walking apps. These applications are the best for dog enthusiasts, those who cannot spare time for their beloved pet despite all their efforts.
There are a few apps in the market at this time. Users can pick out a dog walker of their preference, pay them at amazing and reasonable rates which depend on certain parameters, and also track the health and calories of their dogs.
Some of the famous dog walking apps are Swifto, Wag Dog, Rovio, etc. Believe it or not, dog walking business is growing at a brisk pace. To be precise, at 3% per year.
According to estimates, the dog walking business currently is valued somewhere between $900 millions to $1000 millions.
As you can certainly see, this is a very profitable business and all you have to do is develop an application that can help you set up a meeting between potential users and experienced dog walkers. However, if you still have doubts regarding this endeavour, here let us help you with some of the benefits of building dog walker application
Eases the burden on users so that they can focus on whatever they have their hands full with.
Helps dog owners and dog sitters meet on the go via the app and receive and send messages instantly using push messaging and push notifications.
Payments are pre-planned and hassle free, with support for secure and digital methods of payments.
Users can track the distance walked and calories burned which helps them monitor the health of their precious pets.
Sitters and walkers can easily find potential customers, not just locally, but also in any part of the world they wish to.
As you can see, a dog walking app has benefits for both the parties involved, i.e., users, and the dog sitters. This is the correct time to invest in this business and grow handsomely alongside it.
Once you have gone ahead and decided that you are going to have a dog walking app like wag , then you should know some of the basic features that are must. Here, for your ease, we have laid an outline of such features: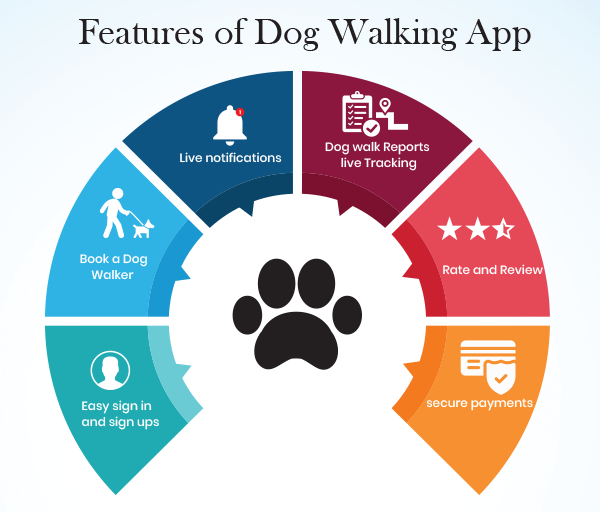 Your app should be user friendly and quite easy to the users in terms of navigation
Sign up and sign in features for new and regular users. This will help you track their activities on the app and develop a custom program for their canines.
A field for details regarding dogs and a similar field for user's preferences regarding dog sitters and walkers.
Calorie counting, step counter and similar health related feature
Ability to schedule a walk and subsequently a flexibility in terms of scheduling based on consumer's preferences.
Instant messaging panels, push notifications and a platform to contact dog sitters on the go.
Location tracking
So, here was an outline of your dog walking apps. The cost of having an app like Wag dog walking app is dependent on various variables, but overall, it may cost you somewhere in the region of $10,000 to $30,000. So, don't stop here, go ahead, make that app and see your business boom.
If you are having any query and looking to develop a dog walking apps like Swifto , you can get in touch with us.Also, the consultation is free of cost!