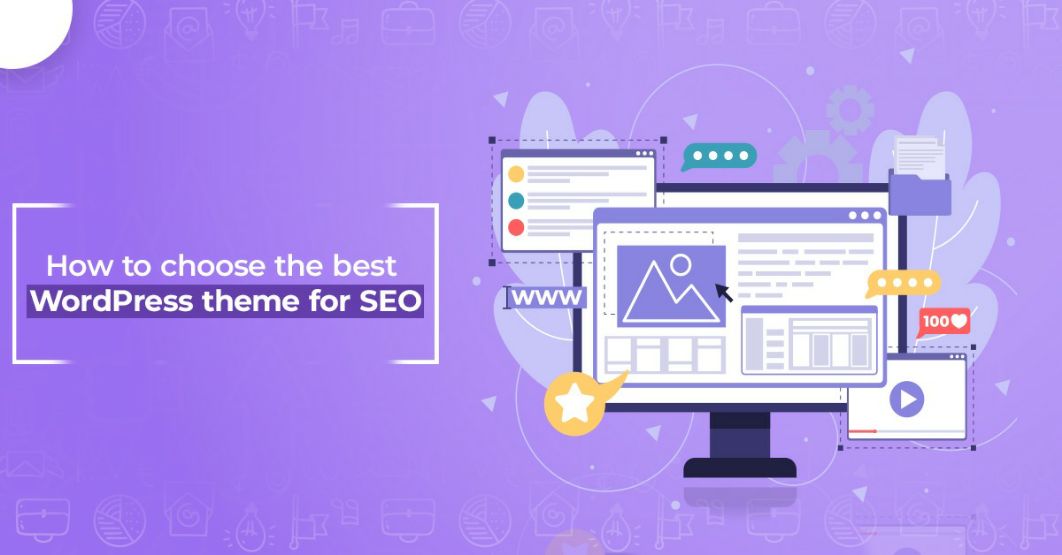 Published March 03,2022 by
Tvisha Technologies
How to Choose the Best WordPress Theme for SEO
SEO-friendly WordPress themes are essential for search rankings. Learn how to choose one and find the best 5 themes for SEO.
Your WordPress theme reflects your brand and provides a great user experience. People often overlook the search engines optimization (SEO) aspect of it. An SEO-friendly WordPress theme (or worse, slow and bloated) can make it difficult to rank high in the search engine results pages (SERPs). Higher rankings can lead to more leads, organic traffic, and revenue, so this is something you want to be able to do well. This guide will explain what an SEO-friendly WordPress theme is and consider when choosing one. It also explains which five WordPress themes are the best for SEO.
A Search-Friendly WordPress Theme: The Essentials
Optimized WordPress themes can be used to improve your SEO and offer a great user experience. While most of these themes will make your WordPress SEO site look amazing, a closer look at the code could reveal something else. A beautiful façade can hide poor coding and slow loading speeds. These flaws can hurt search engine rankings. Google will not trust your website as an industry authority if it has significant SEO problems. You'll probably struggle to get on the first page.
The best WordPress themes for SEO are stunning and optimized using the most recent SEO techniques. They'll have:
A Responsive Design.

Clean Code.

Rapid Loading Speeds
How to Choose the Best WordPress Theme for SEO
1. Choose a Responsive Theme
Mobile devices (excluding tablets and smartphones) account for more than 54% of web page views worldwide.

Smartphone users browse websites, products and other related content via their smartphones. You don't want it to be too late to see a cool product.

Responsive layouts are a key feature of SEO-friendly WordPress themes. Responsive WordPress SEO websites will adapt to different screen sizes on all devices.

Mobile shoppers won't be greeted by an unadjusted homepage when they click through.

Google favors mobile-friendly websites. You can use the tool to see how your website performs.
2. Choose a Theme That Supports the Most Plugins
WordPress SEO Plugins enable you to unlock your website's true potential with additional features that website owners and users can use.

Popular plugins include Jetpack, Akismet and WooCommerce. You can also download the top SEO plugins to make optimization even easier.

It would be best to consider which plugins are supported by the WordPress theme you choose.

W3 Super Cache is a good example of a plugin that keeps your site running at maximum speed. It shouldn't fail simply because you have changed themes.
3. Choose a Theme with Clean Code
Your website is composed of codes. These codes can cause problems with security, speed, or resources. WordPress themes are the same.
Best SEO themes have clean code, making them more reliable and secure, with less downtime.
SEO and clean code go hand in hand. Clean code-WordPress themes improve page loading speed and SEO ranking.
For example, optimized themes with clean code speed up updating important SEO elements such as meta, title and header tags. This allows search engines to:
These tags are easy to find.

You can easily crawl your website.
Theme Check can be used to analyze the theme you have chosen and verify that it conforms withWordPress's coding conventions. All you need to do is:
Install your favorite theme for WordPress.

Install and activate the Theme Check plugin.

Scroll down to Appearance, and choose Theme Test from this list
4. Select a Theme That Works on Multiple Browsers
Google Chrome, Mozilla Firefox and Safari are the most popular desktop and mobile browsers. But there are many more. While you don't have to cater to every browser, your theme should be compatible with all the most popular ones.

An SEO-friendly WordPress theme is compatible with all browsers. This makes it easy for users to share and read your content regardless of browser.
5. Choose a Theme with the Page Builder Plugin
A page builder plugin is a WordPress plugin that makes creating a website layout easier with drag-and-drop capabilities. Choose from premade layouts and drag and drop elements to place where you wish

Easy website creation is possible with page builders available in most premium WordPress themes. Page builders are great for digital marketing agencies working with multiple clients. They allow you to set up multiple websites quickly.
6. Select a Theme That Loads Quickly
Users have short attention spans. Many users will abandon the site if a website takes longer than 30 seconds to load. SEO is all about page speed.

The improvement of page speed has had amazing results. A Deloitte Digital/Google study found that a decrease in load time of 0.1 seconds led to conversions by 8% on e-commerce websites.
You might be tempted to buy a reasonably priced theme that includes many features like Google Fonts or custom widgets. These functions can slow down your website if they aren't used.
7. Choose a Theme that is Regularly Updated
Regular theme updates are essential for security and bug fixing. A WordPress theme that isn't updated every year is not a good idea.

Developers use updates to update the software, provide security patches, fix bugs, and address compatibility issues using the most recent browsers and plugins.

If you choose an old theme, your SEO will suffer. Your theme won't load if it isn't compatible with the latest Google Chrome version. Your competitors will have a better chance of gaining traffic from Chrome users.
8. Select a Theme with High Ratings
User reviews and ratings are the best way to find the best WordPress themes for SEO. You don't have to rely on testimonials and reviews on the official theme website. Also, check out ratings and comments on social media and third-party websites.

Although users might not leave SEO-focused feedback, they may list things such as "slow loading speeds" and "not mobile-friendly." This will help you to see how well-built and usable the theme is.

You can compare common issues with those that could impact your website overall and choose to avoid them.
Although it is okay to have a few speed-related complaints among a sea of positive reviews, it is best to avoid most negative reviews.
Some of the Best SEO WordPress Themes are:
Divi.

Astra.

Kadence.

Hello by Elementor.

GeneratePress.
1. Divi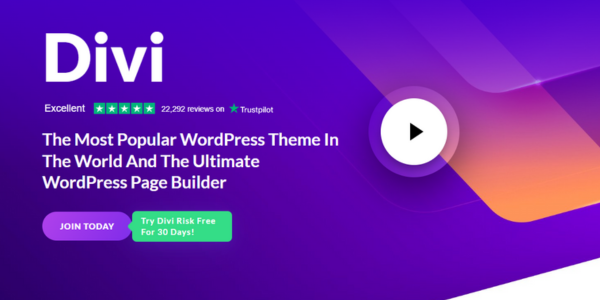 Divi is a popular SEO-optimized WordPress theme. It comes with many pre-built templates that can be used on websites of all niches, such as blogging and SEO agencies.
Elegant Themes created Divi. It has SEO optimization built-in and is constantly updated to ensure compatibility. It is undoubtedly the most popular WordPress theme.
2. Astra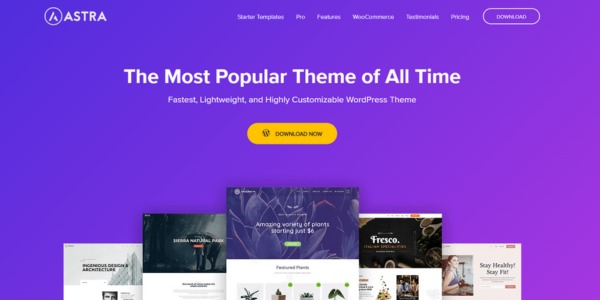 Astra is a powerful WordPress theme with pre-made templates for different business types. Its light code and quick load speeds make it an excellent choice for SEO-friendly WordPress themes.

Astra supports all popular WordPress plugins, including Yoast SEO, All in One SEO, and many others. It supports drag-and-drop page builders like WPBakery.
3. Kadence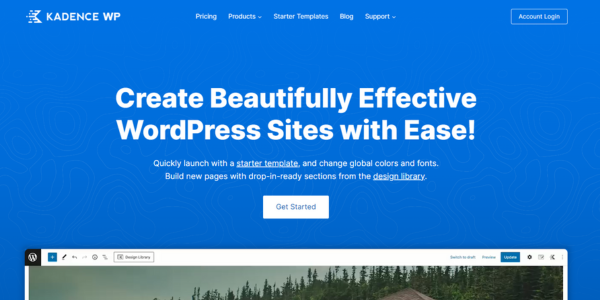 Kadence, a multipurpose WordPress theme, allows you to create lightning-fast websites in just minutes. There are templates for small businesses, agencies, brands, and influencers.

It integrates with many plugins, including WooCommerce, Beaver Builder, and Elementor.
4. Hello By Elementor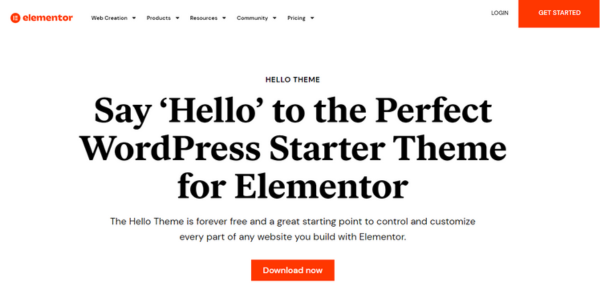 Hello by Elementor, an SEO-friendly WordPress theme, has a clean, unobtrusive code.
It is ultra-lightweight and responsive. It claims it can load websites in less than a quarter of seconds. Users will be happier if websites load faster, which leads to lower bounce rates.
5. Generate Press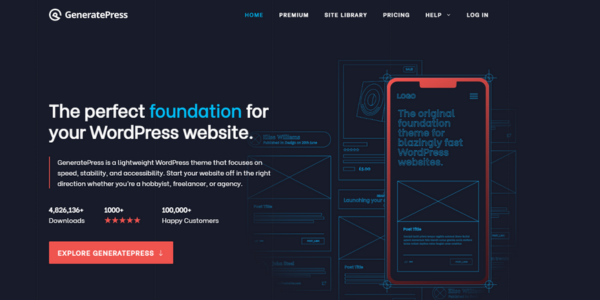 GeneratePress is an excellent WordPress theme for SEO, whether a freelancer or a startup.
The free version of this theme focuses on speed and performance, which are important SEO elements.

Upgrade to the Premium Version to get GeneratePress' block-style website creator professionally created starter websites, and customization control.
Final Thoughts
WordPress themes can be a great way of sprucing up your website, but they shouldn't slow down your SEO efforts. Do not let the sheer number of themes options scare you into choosing one and then settling. Implement all these tips to boost Wordpress SEO and make your website an impressive one. Keep cool and choose an SEO-optimized WordPress theme.