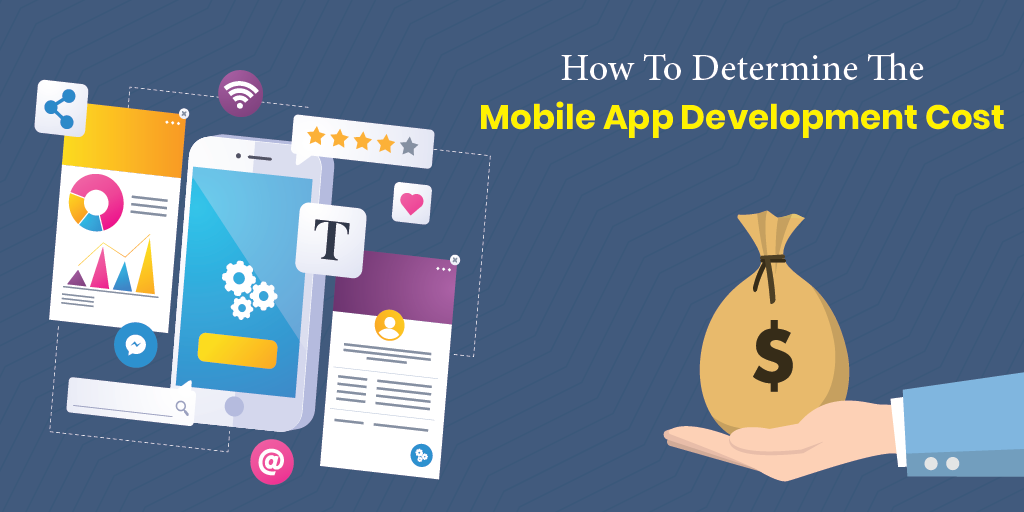 Published November 12,2018 by
Jamie Campbell
How To Determine The Mobile App Development Cost
In today's world, the first thing you look for when you want to book a flight, order food, chat with a friend, or reserve a cab is your smartphone. You open an app on your smartphone and get your favourite food delivered at home or book a flight or cab. This means that there is a big market out there for developing mobile apps. In fact, it has become a must for all businesses – small, medium, or big – to have a mobile in order to succeed in the market.
Now that it has been established beyond doubt that the need of the hour for businesses is to have a mobile app, the most important aspect you look for is the mobile app development cost. It is not easy to fix a cost up front because a number of factors have to be considered.
Factors That Determine The Cost Of Development Of A Mobile App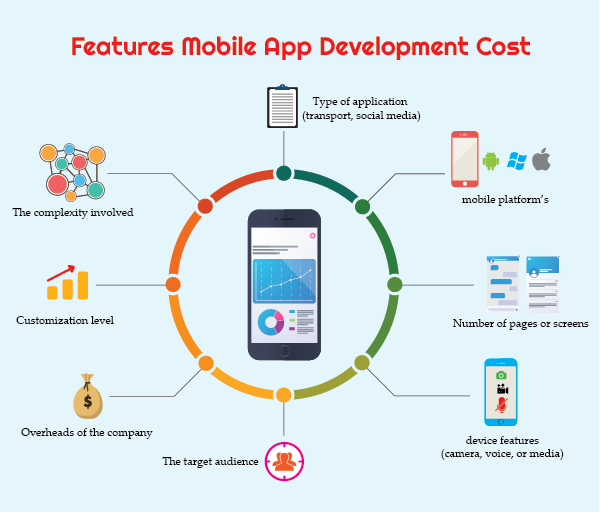 Type of application (transport, social media, on-demand, lifestyle, game, business, enterprise, etc.)
The mobile platform on which you want the app to run (iOS, Android, Windows, or all of these)
Number of pages or screens required
Features, API integrations, and infrastructure required
Integration of Live Chat Software Widget
How the device features are to be accessed (camera, voice, or media)
App design specifications (basic, clones, or custom-made)
The target audience
Overheads of the company
Customization level
The complexity involved
If you change the scope of work and the functionality of the app during the course of development, the app development company might revise the cost.
As the business owner, you have to decide what type of application you want. Building an effective and strong mobile app development strategy makes it easier for mobile app developers to understand the requirements better and also check out more points that determine the overall cost of mobile app development.
Mobile App Development Cost
All of the above-mentioned factors are factored into the type of app to be developed by the dedicated app development agency when preparing a quote for your project.
1. Native Apps
The development of heavy native apps with the best user experience for Android and iOS costs higher because of the effort involved. Native mobile app developers need to be experts in OS X and Java for Android, Android Studio, Objective C, Cocoa Touch, and Swift for iOS. On an average, iOS/Android mobile app development cost ranges from $15,000 (Rs. 10 lakhs) to $40,000 (Rs. 28 lakhs).
2. Hybrid/Cross-Platform Apps
These apps operate on multiple platforms seamlessly and enjoy a better reach. They also cost less in terms of maintenance. A single code runs the app across multiple platforms and hence the effort and time required to develop the app reduces to 75 percent.
3. Advanced AR/VR Apps
These highly complex apps can be hybrid or native. This is because they come with advanced features such as real-time synchronizations, complex backend, custom animations, use of hardware/firmware, and third-party integration. Therefore, the AR/VR mobile app development cost will be proportionately higher.
Conclusion
In the current scenario, businesses cannot operate without having a mobile app. This has led to a sharp increase in demand for app developers all over the world. However, the mobile app development cost depends on several factors including the type of app, operating platform, and complexity, among others.