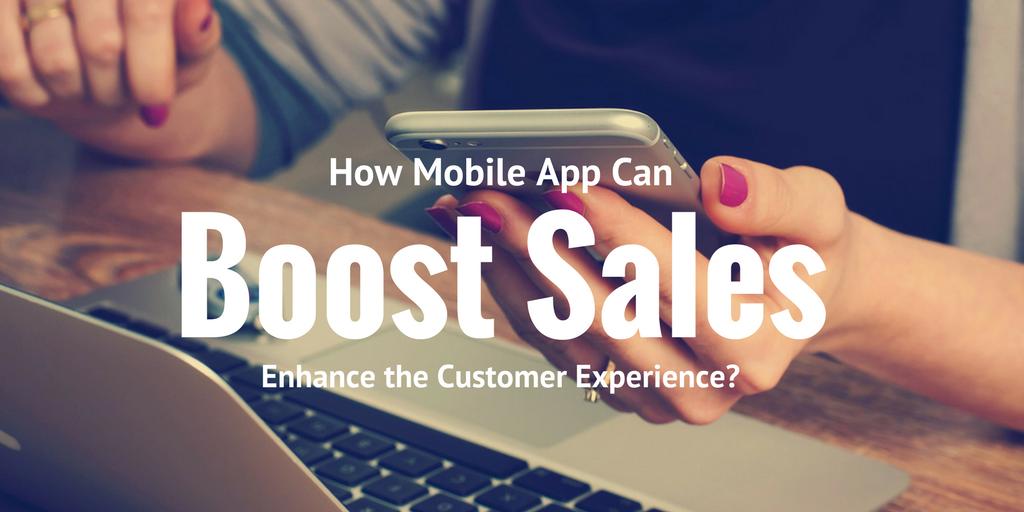 Published March 14,2017 by
Tvisha
How Mobile App Can Boost Sales and Enhance the Customer Experience?
In current marketplace customer engagement is the key and one needs to be constantly on their toes to attract and retain customers. Competitors are ever on your trail to overtake you. Vigilance and ability to gauge the pulse of the patrons calls for innovation and alertness.
Multiple affordable options are at hand to let you woo customers for sticking to you. Responsive website development for universal usage is one of such choices that offer a seamless experience of website browsing with a mobile device. For more convenience, app developers are striving to design and develop handy mobile applications that help to increase the sales and enhance the customer experience.
To an extent, Mobile app developers succeed to serve many potent apps that enable us to avail products and services in an instant over Smartphones. In this context, retailers and mall are the leaders providing quick access to their products and services with a bug free exciting and user friendly mobile app enabling to access a wide network of customer base and boost ROI.
Some Tips to Attract Customers are Mentioned Below
1. Interact with customers (via push notifications, in app messaging and user feed and SMS)
Communication is the sole way to maintain a smooth customer relationship to address their queries, get their demands and reverse response through feedback and rating functionality. During off-peak hours, you can attract customers via promotional advertisement of your business with special offers, discounts, coupons, and many more through the app.
2. Customize and Personalize
By slicing off the information you receive from the app, you can plan and customize your products and enhance customer experience. You can know exactly which part of your app is well received by the customers and which ones the customers want to surpass.
3. Engage Customers Through Gamification
Companies attempt to create live discussions, interactive games, etc., allowing the customer to earn certain reward points and give them an option to redeem those points through a purchase from the app. This is almost like an online marketing technique to retain existing customers as well as add on more customers to the existing client base.
4. Loyalty Programs/Incentives
With endless options in hand, if the customer chooses your product over those from your competitors, they should be rewarded for their loyalty. In the app-based system, it is much easier to keep a track of customers and their purchase details. Moreover, you can include referral bonus points to include more customers to your mobile app.
5. Online Reservation System
If you are part of the service industry like a restaurant, spa, therapy, salon, etc., then you can update the scheduling information to let the customers read and book the services without making any call.
6. Real-Time Information
There are apps that get your location and provide information about the tourist places, medical facilities, police stations and restaurants nearby with distance at which these are located. Implement such technologies to your application that let the customers use the geo-track and GPS technology for real-time tracking.
7. Performance of your App
Your app should be easy to upload, and its performance should be exceptional. There should be no scope for error. It is equally important to monitor and evaluate your app from time to time to ensure great performance.
8. First-Time User Experience
Mobile app development companies should ensure that the first experience of the customer is worth remembering. Hence, the design should be simple yet intuitive, and a demo version should be made available to provide information on what the app has to offer.
9. Extended Support
Smart phones have literally erased the line between impossible and possible. So develop a mobile app for your business to let your customer connect with your companies 24/7. Technology has revolutionized the customer–brand relationship and allows the customer to stay connected with their favourite brand to get information and in reverse provide feedback.
According to research, customers who use mobile apps instead of logging onto the websites are likely to stay 3-4 times longer and are more loyal to your brand as they have knowingly downloaded the app. Hence, it's really important for your businesses to have a mobile app that provides an extraordinary mobile app strategy to capture the business ground and build a long-lasting relation with your customers.