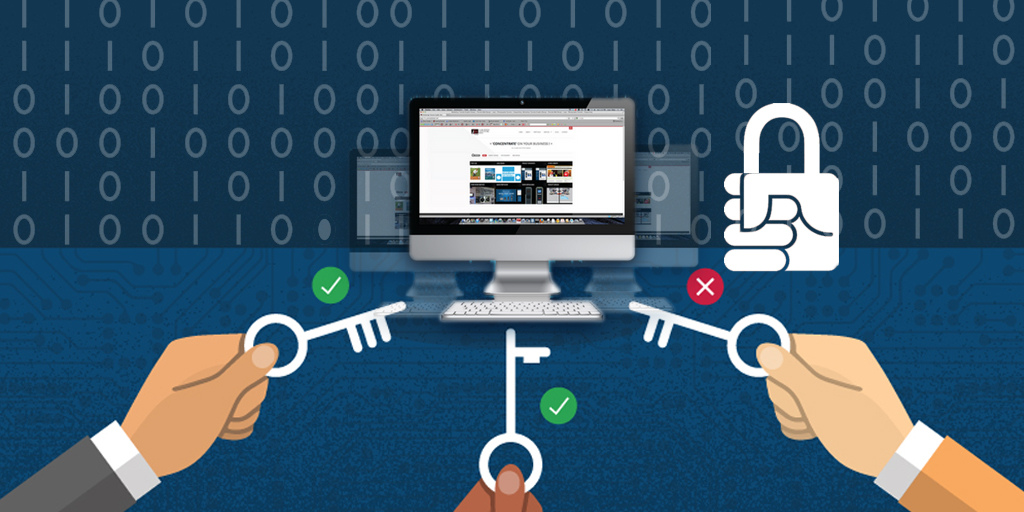 Published May 31,2017 by
Tvisha
How To Safeguard Your Website Security From Hackers
Security breach of websites has become quite a common phenomenon. Lots of people have been hit by ransomware recently. Ransomware is a software through which a device, information or website can be blocked, encrypted or deleted unless you are willing to pay a hefty amount in ransom after which also there is no guarantee that your data will be retrieved. Website design and development companies should be alert and vigilant or else the website data and security may be compromised. So what precautions can you take to secure your site? Let's look at some options.
1. Keep all Systems Updated With Security Software
Your operating system and the software should be regularly updated. Hackers are always on a lookout of some loopholes. Your anti-viruses must be in place. In case of a managed hosting solution, the hosting company is responsible for managing the security.
2. Understand the Kind of Threats
Your employees should be educated about the various types of hackings and how they can be avoided. Hackers have their own network. Hence once a hacker gets access to your information, other hackers will soon follow. You need to inform the employees how they should refrain from using their personal email accounts and websites that are not safe for access. Also don't access links or emails that look suspicious.
3. Understand Uploading Options
A number of websites allow you to upload content from the web. It is really difficult to know which of these websites may have scripts that may be harmful for your website. While uploading images the file extensions and mime types could be copied; hence, you can't just depend on the file extension.
4. Always Create a Backup
In spite of taking all precautions, if you are still worried of getting hacked, the most important rule is to create a backup for all your files. This way even if your systems get hacked, you would not worry about losing your data. In fact it's best to have multiple backups.
5. Create a Strong Password
All your server and website admin area passwords are critical and hence should not be easy to guess. Even your website should promote the use of complex passwords to its users for their account security. Some software come with these build-in features so that you will have to follow a minimum password requirement with say eight characters including special characters, numeric etc. That is why web designers recommend changing your password frequently and not writing it down anywhere for safety.
6. Secure via HTTPS Links
HTTPS is the only way to secure your page. It ensures that the message is going to the correct servers without any disruption. Company websites that ask to fill a login form or credit card information should use HTTPS sites only. A hacker can easily act as a user and take over the website by using their cookies. Thus, SSL certificate is the backbone of any website security as it not only secures data in transition but also enhances the credibility of a website. Any private information sharing must be done using the HTTPS. Technology has made vast changes in today's world. VPNcouponhub is the VPN one among them pays way to save money.
7. Protect From Cross-Site Scripting (XSS)
These are other variants of attackers you have to save your website from. These site owners send JavaScript codes on your page, which will corrupt the pages and the visiting users will also get exposed to this danger. It is similar to saving yourself against SQL injection. The only tool available here is the Content Security Policy (CSP). Some SEO companies are also involved in negative SEO, which also involves hacking the site, spamming the website link and ruining your brand name.
8. Handle Error Messages
If not managed carefully this could also be a leak of your security. The only way to handle the error messages part is to provide minimum information to the user about the error. Any more information could be used to inject SQL to your page. The details of the errors should be available only in the server logs.
The tips mentioned above if followed religiously may help to keep your data secure and hacking-free. Also be prepared for any attack on your systems by creating multiple back-ups. Back-ups are the key to saving you from any attack and saving you from losing it completely.