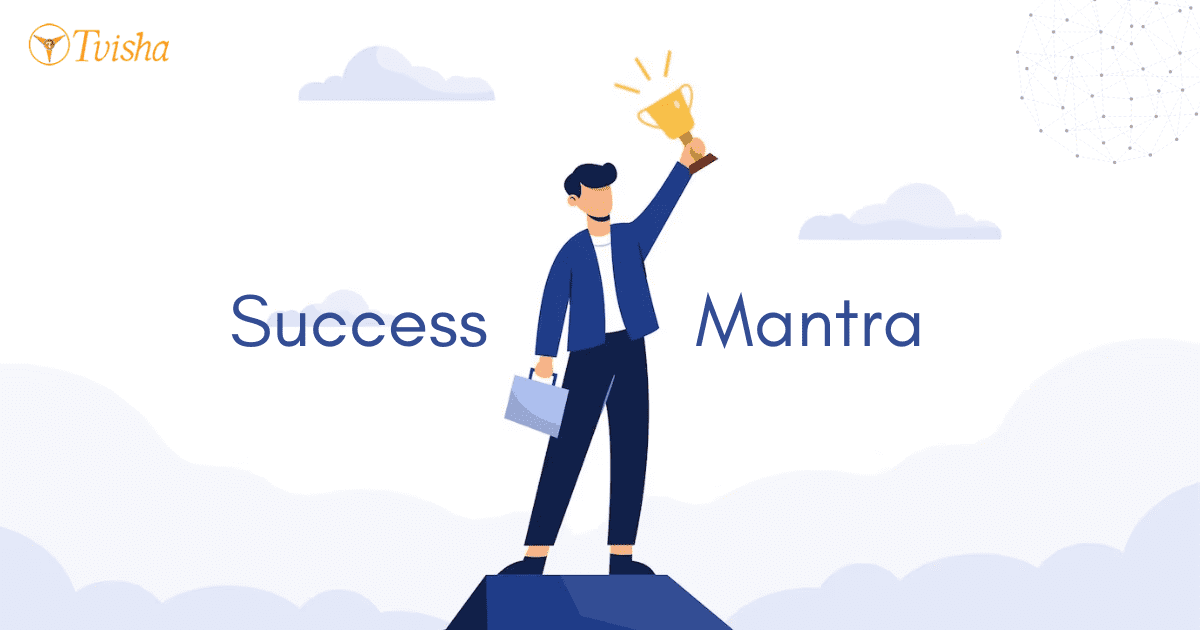 Published November 22,2022 by
Tvisha Technologies
Success Mantra for Starting Online Business
Are you one of those who think that to start an online business, you need a lot of money, a big name to associate with, and a lot of luck? Think again! All the big companies like Amazon and Zivame were start-ups. They had neither a huge capital nor a brand name. What they had were a plan, skills and the best success mantra. There are myriad enterprises waiting to be hatched and for that, you do not require tons of money or fancy degrees. Moreover, you can break through those cubicles and be your own boss
Developing a good website for the start-up is an extremely important part of the strategy to launch the business with desired results. It is one of the sole criteria for successful online business because of the ever-increasing penetration of digital media in our daily lives. However, there is a whole list of does and don'ts which govern how a start-up is launched through a website or how a start-up can tremendously gain from an astute online business strategy. The start-ups which are now listed as the most successful ones have followed a simple Business mantra to guarantee their online business success. We will share that success mantra with you to ensure you achieve new heights in your endeavours. But before going further, we will discuss about success mantra.
What is Success Mantra?
A business, either a startup or a large enterprise, has to follow the mantra to attract more customers and increase business sales which will be referred to as the business success mantra. It is some small efforts businesses follow to sustain their growth. They use it to constantly evolve, adapt, and change to manage their growth graph. Following the Mantra for success, the startup can easily overcome obstacles and accomplish its goals.
What Are The Three Mantras of Success?
For starting a online business, it is essential to know success mantra meaning. It tells the business owners why your service or product should exist in the present business market. Here are the three mantras for success -Always be optimistic, Have grit and determination to face business challenges to gain success, and Prioritizing the customer first.
Here, Let's Discuss The Business Success Mantras
1. Understand The Need
There are various unexplored enterprises in the online business world. Instead of deciding the product you want to sell, check the market first. Your success rate will be high if you will sell the products which have a ready customer base. Just do not go for the product because it is being sold by many companies or it is in high demand.
The trick used in this mantra for success in business is to find an audience or customers who are searching a solution to a problem to which they don't have many options available. Here, internet comes to your rescue. Visit various online forums to see what questions people are asking frequently and whether they are getting the desired answers. Are the existing websites able to provide a satisfactory solution? Is the competition low due to lack of solutions?
Check your potential competitors' website and see how they are catering to the demands. Create your own product for the existing market and you will do better than your competitors.
2. Be Catchy
Selling a product online is hard as the customer cannot touch and check the product. So you need to be wise while writing the sales copy. You need to be creative to attract the visitors to your web page. You have to give the customer a "wow" shopping experience from the moment they login to the moment they make the purchase. It is one of the short motivational mantras for success where you can find a few tried-and-tested suggestions :
Grab the interest with a compelling title.
Describe the problem to which your product is the solution.
Establish your credibility with details of the solution.
Add testimonials from the customers who have used your products.
Describe the product and its benefits.
Make an offer.
Give the customer guarantee of the product; this will increase the credibility of the product.
Create urgency like "stock ends".
Ask for the sale.
Be sure to focus on the point "what is there for the customer?" Wear the customer hat and think of all the possible queries and how this product will make their lives better.
3. Design Your Website
According to this success mantra for business, once you have earmarked the market and the product, the next step is to design your business website. Keep the website simple and convenient. The attention span of the online customer is less than 5 seconds. These 5 seconds can make or break your website. You need to attract the customer's attention to make him/her surf through the site. When you share the desired details with the website design and development company, keep in mind following points:
Choose one or maximum two types of font styles.
Keep the navigation clear and simple and the same format on each page.
Limit the use of graphics, videos, or audios only for enhancing the message.
Include newsletters or opt-ins to collect e-mail addresses of the customers.
Make the purchase simple. Keep fewer steps to seal the deal.
Make your website customer-friendly.
4. Use Search Engines to Drive the Targeted Buyer to Your Website
Getting buyer traffic organically is difficult in the early stage of the online business. You can contact an online marketing agency for search engine marketing (SEM) and pay-per-click (PPC) advertising to get the interested buyer to the website.
There are two main advantages of PPC services: first, these ads are shown on the search pages immediately, and secondly, they allow you to test different keywords. So based on this mantra for work success, you can check which is the highest converting keyword and can distribute it throughout your website for higher footfall and better ranking in organic search results.
5. Establish Expert Reputation
People often make opinion about you by how others are rating you. Invest in online reputation management services as people these days search online for any information required. Do some analysis and establish the most desired information being sought from Google or any other such platforms. Provide this information for free on multiple sites after getting the credibility certified from an established expert.This best business mantra will help you establish an expert reputation followed by an increase in traffic on your website. The trick of this mantra for business success is always to include a link to your website in the information provided. You can also distribute the information via online articles, videos or any other social media platforms.
6. Build E-Mail Marketing
A digital marketing company can deliver outstanding results to your business. Cash on the opt-in link; it is one of the most valuable assets of your online business success mantra digital strategy. People have shared their e-mail address with you and have given you permission to share information with them through e-mails. Mail them the latest information and newsletters. Ask for their regular feedback. Send SMS reminders in case they missed something important. This way you are establishing a long-term relationship with your clients by giving them what they have asked for. The response of this mode of advertisement is measurable. Also, e-mail marketing is cheaper and effective compared with other advertising media.
7. Use Back-End Sales and Up-selling
It is important to have lifetime customers for better working of morning mantras for success, allowing you to achieve better results and grow your business. So develop business increase mantra strategies to retain customers. As per studies, at least 36 percent buyers prefer to purchase again from their previous seller than trying a new one. Although sealing the first deal is the most difficult and expensive, but it is worth it and gives the chance to create a lasting impression on the buyer. Use your back-end team for selling and up-selling. Make customers calls suggesting them products which complement their original product. E-mail them suggestions for their future purchase depending on their shopping habits. Offer them supplementary products which enhance the user experience of the product they have already purchased. Send customers loyalty coupons or offers that they can redeem on their next purchase. Rewards make the customers more loyal to the brand.
The internet is evolving fast, and online business faster. The sales grossed in one year are equivalent to five years of retail business. All you have to know is the nitty-gritty of starting a successful online business. Suppose you are already in an online business and still have not attained the results you are looking for. In that case, you need to review your success mantra strategy threadbare and go through the points elucidated above for better analysis and understanding of your pitfalls.
Conclusion
So, above, we have got to know the 10 mantras for success. Here, we mentioned three success mantras, but discussed the remaining seven mantras that can lead to your success. When you follow the best mantra for business success, you can gain insights whenever you face any obstacle in your business growth. Using a success mantra, you can easily remain on the right track to accomplish your business goals and gain success.
FAQ
1. What is your mantra for success?
My success mantra is to explore, learn, and understand better so that it is easier to work with clarity. It will also allow you to acquire insightful knowledge to lead you to the path of success.
2. What is the mantra for business?
The best success mantra to follow for acquiring success in your business is to continuously learn from other people but follow your own path.
3. Which mantra is powerful for success?
The amazing and powerful success mantra that many business entrepreneurs follow is to know your customers and market to accomplish your goals quickly.
4. What is a motivational mantra?
A motivational success mantra is a simple or short phrase you should repeat yourself. So that it will help you get inspired and motivated. It will help you concentrate more on your goals or becomes encouraging when you face any challenging business situation.