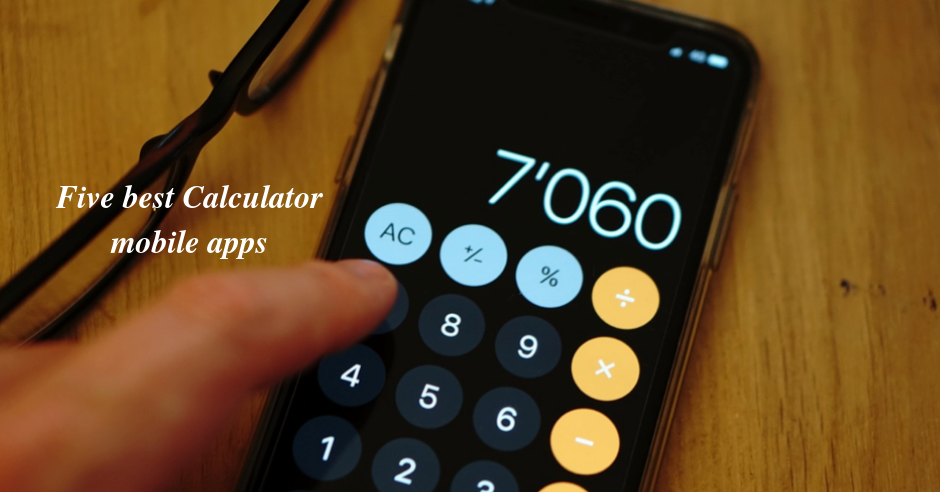 Published May 28,2019 by
Tvisha
Top 5 best Calculator Mobile Apps for iPhone and Android
We all need a calculator. Because of this fact, there have been many types of calculators through the last couple of decades (most of us who were fortunate enough had our own Casio calculator when we were students for our maths class) and most of them are quite easy to use. Most people utilize them to figure out things like how much they should tip when paying the bill at a restaurant and students literally need them for school. Believe it or not, mobile apps can solve all of your needs in this aspect. Most of us will not need to look much further than the usual stock calculator app that comes as a standard on our phone. Google's calculator mobile app is also quite decent as a basic replacement. We will, therefore, focus more on a few more complex calculators.
We have so many calculator apps available out there. Some of them have specific goals and some are what we often call multi-purpose calculators. It isn't easy trying to pick the best calculator that can fit everyone, so we will select the best ones and you can choose yours according to your needs.
There are indeed so many kinds of calculator apps available for you to download and buy, but it is key to go through a few reviews first and make sure you spend your money wisely on the one that fits you best. The technology has changed the entire world; the invention of the internet, wireless technology and android platforms are such great examples. Technomono provides the best portable chargers for android and iPhones.
Here are Some of the Most Utilized Calculator Apps Both for iPhone and Android
1. Digits are the Calculator for Everyone
Digits is indeed a very popular calculator mobile app both for iPhone and iPad that updates itself automatically and has the features anyone can aim for from a full-featured and super intuitive and simple user interface. It has a clean and neat UI and sharing features that make it an extremely useful calculator mobile app.
2. Calc+
Calc+ is a good-looking calculator app. It actually has a lot of the same aesthetics as Google Calculator as well as most stock calculator apps. It also has decent functionality. You actually get all the basic arithmetic and even some algebraic functions. The app also includes the option of theming as well as a history that you can view. You can also change equations after you hit the equals button. There are a few more functionalities like sharing options, but we do not believe many will care about sharing equations with their friends. Either way, this is a totally acceptable replacement for a stock calculator mobile app. It is completely free with no ads or in-app purchases.
3. Financial Calculator
This mobile app includes the following calculators within it: Loan Calculator, TVM Calculator, Currency Converter, Credit Card Pay Off Calculator, Compound Interest Calculator, and some more calculators. This mobile app allows you to prioritize the list of calculators for easy access. Only Currency Converter requires internet access.
4. Calcu
This is one of the most popular mobile calculator apps with Android. Calcu features all of the basics and more. Some other features that these app offers are a calculation history, various customization features, memory keys, themes, and gesture controls. Calcu is not a scientific calculator, but it does provide enough functionalities to go far beyond what you usually could find in a basic calculator. The free version of Calcu contains ads. You may remove advertising for a single $1.99 purchase. Otherwise, the 2 versions are the same. This is a good competitor for the usual stock calculator mobile app that comes on most phones.
5. MyScript Calculator
MyScript Calculator for iOS is an astonishing app for iPhone and iPad and it allows you to note whatever math equations you require on the iDevice's screen. Afterward, the app will digitally convert the numbers into text. It feels completely natural as if you were writing on paper, and the answers are displayed in real time. It has a redo/undo function, and we need to say the application itself works exceptionally fast.