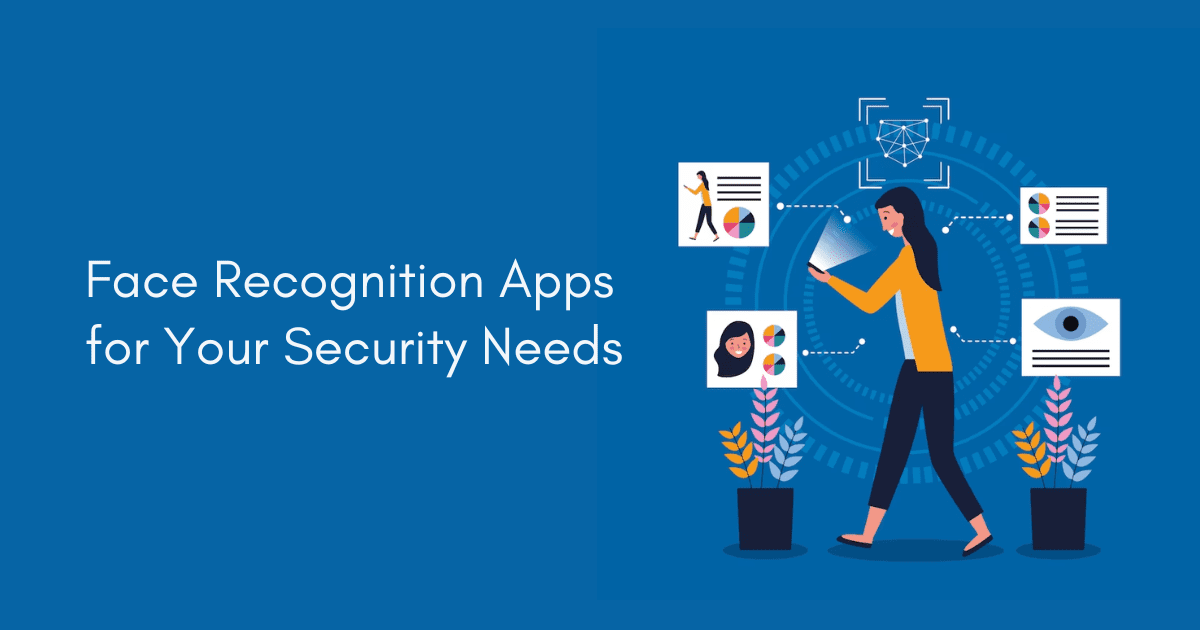 Published September 05,2022 by
Tvisha Technologies
Top Face Recognition Apps for Your Security Needs in 2023
In today's world, biometric data is unique for every individual, so in the corporate world, every company uses biometric technology to recognize individuals. It is giving rise to biometric identification, a form of accessing control and authentication. You know that computers can easily search and store this data in seconds to identify, authenticate, and decide whether you need to offer access.
You know that nowadays, facial recognition app that uses facial recognition software operates on deep learning technologies, Artificial intelligence(AI), and a few use Augmented Reality(AR). These applications' popularity is increasing as they can enable individuals to safeguard themselves from unwanted intruders, not to hack their personal information in their devices.
Table of Contents
Is There a Face Detection App?
Do not confuse face detection with facial recognition. The two terms are interconnected often, but there is a slight difference between them. Face detection only identifies the human face present in a video or image, whereas facial recognition recognises the detected human face based on a database match that has been stored.
Even in facial recognition apps for android and iOS, AI is now more powerful and effective. As of 2020, the facial recognition market size is estimated to be worth around $3.2 billion. Estimates reveal that it would even be worth more in the coming years. About 30 years ago, a lot of people don't believe there would be facial recognition apps for mobile phones. The idea sounded like science fiction to most people.
Is There a Free App for Facial Recognition?
Yes. As of now, facial recognition apps can be installed on almost all smartphones. Apart from using the apps to unlock your mobile device, you can use them for other things. As you can use them to control false arrests, you can also use them to reduce malware attacks. Some of the best face recognition apps free and paid are listed below.
Let's dive in!.
Best Face Recognition Apps for Your Security Needs
1. Luxand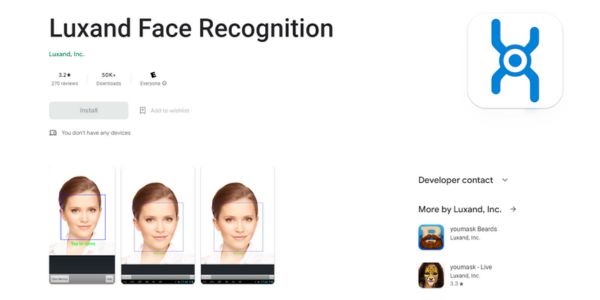 The brand name "Luxand face recognition" is not used for only one application. It is a top mobile app development company on its own. There are even a lot of applications under the brand name. One of the main applications under this brand name is Face SDK. As Face SDK can be used for surveillance, it can also be used for a lot of other things. Some of the main clients of luxand face recognition are Samsung, Philips, P&G, Badoo and the likes. Luxand works for both android and iOS.
Pros
• Efficient facial APKs
• Different avatars can be set to have different characteristics.
• It can identify any face that has been previously stored in the application
Cons
• It only works for the selfie camera. It doesn't work with the rear camera
• It can't identify more than one view of your face at the same time.
• It doesn't identify identical twins.
2. Applock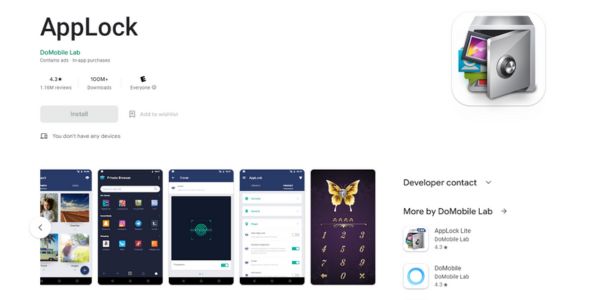 Applock is one of the best face recognition app for android devices. The application also has great security. It limits the access of other people to your personal information, accounts and other applications. As Applock is used for face recognition, it is also used for voice recognition. You can set any one of them as passwords to unlocking your mobile device.
Pros
•This facial recognition app android can be used for face recognition and voice recognition.
• The user interface of the facial recognition system is interactive and easy to understand
• It is easy to enroll
• It is developed by great and reputable android app developers
Cons
• The face recognition system can affect some privacy settings on your device
• It has a "convenience mode" where all phone applications can be easily accessed.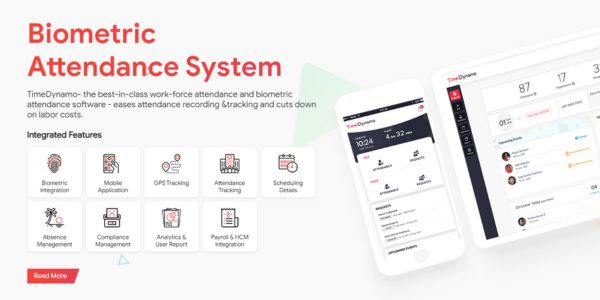 Time dynamo can be used as an attendance software for companies, institutions and the likes. It is the best face unlock app for android as it uses biometric to recognize people.You can use this free recognition attendance app to track check-in time. You can also use it to track check-out time. Time dynamo can also be used for performance evaluation. All you have to do is take the data of staff frequently. You can calculate the average of your total result. It will give you an insight into how the staff is performing.
Pros
• It makes it easy to take attendance
• It can store a lot of data
Cons
• New users might find it difficult to use the interface.
4. Railer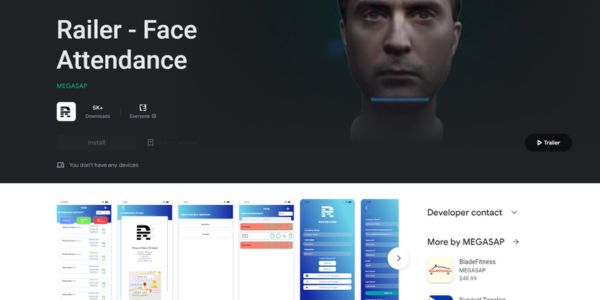 Some institutions use facial recognition technology to take the attendance of their students. Since no one can take attendance for absent students, it is effective. As the Railer app can be used for face recognition, it can also be used as a mobile attendance system. It is available for download on both android and apple smartphones. The railer app does almost everything by itself. You don't have to do a lot of manual work while using face recognition software.
Pros
• It can be used to take attendance of employees
• The analytics provided by the application can be used for employee management
Cons
• It has a high requirement
• The attendance application can't be used to engage people because of its facial recognition feature.
5. Face2Gene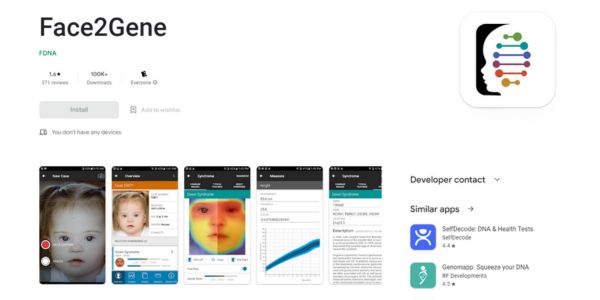 Unlike the other facial recognition apps listed below, Face2Gene is not for public use. It is designed for healthcare professionals. Without proper medical training, you might find it difficult to use the app. It is used for patient evaluation and a lot of other things. The app is meant to give clinicians necessary information that will boost their confidence in what they are doing. As it can be used on Apple phones, it can also be used on android phones
Pros
• Its result is reliable
• It has a lot of syndromes based on inspection
• When a user inputs important generic info, accurate analysis of the user's health will be revealed
Cons
• The app sends too many emails
• It can only be operated by professionals.
6. MojiPop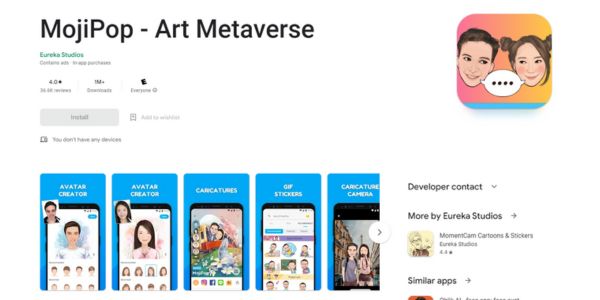 MojiPop is an application created by Eureka studios. When it comes to developing great applications, Eureka studios is one of the best in the whole of the UK. MojiPop is free for download on android and iOS. To download it on the apple store, you just have to search for face recognition iOS. As it is facial recognition software, it comes with a lot of animated stickers. The stickers are used to engage users with the help of its interactive keyboard. New emojis are also released on the app daily
Pros
• It is easy to launch
• To keep users engaged, a lot of stickers are released daily
• Stickers can be converted to different formats.
Cons
• Impossible for users to erase existing avatars
• Customer support service is not reliable.
• There are specific features that most users don't like.
7. FaceApp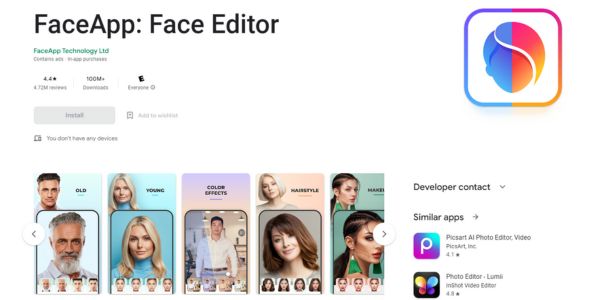 This application was released in 2017. Initially, it was only released for iOS phones. As the application became more popular, it was released for android users. Unlike other celebrity face recognition apps, Face App is quite popular and considered as the best face recognition app.
The app gained more popularity when people started to use it to upload pictures of how they will look when they become old. As everyone participated in that challenge, celebrities joined as well. Popular people that used the app are Justin Bieber and Jennifer Lopez. The app also allows its users to edit things such as background and lens blur.
Pros
• It produces high-quality images
• A large variety of filters to improve user experience
Cons
• It is not easy to afford
• The functionality of filters is limited
• The pictures are saved in poor formats
8. Face DNA Test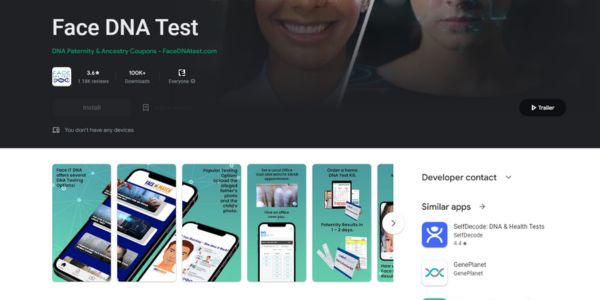 Unlike the basic facial recognition apps, Face DNA Test has a lot of advanced features. When you use it to take your facial profile, the application will generate unique facial points.Being the best face identification app, it uses this feature to compare different people and determine if they are related. It can even be used to find out the relationship between different members of the same family. Face DNA Test is only developed for Android devices. You can't use it on iOS or any other platform.
Pros
• A lot of DNA testing options are available
• Generic features can be easily identified and uploaded
• The face matching algorithm of the application is reliable
Cons
• The user interface is not engaging.
9. Blippar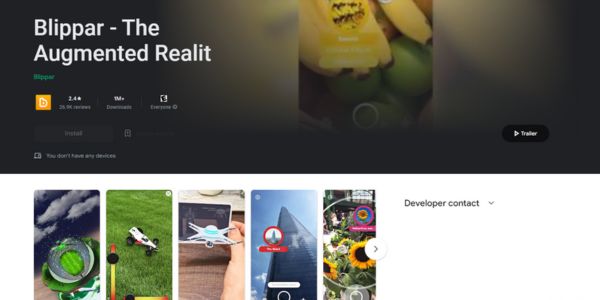 This is the best facial recognition app that helps people by teaching them more things about their immediate surroundings. All you have to do is scan whatever you're interested in learning about. The app, being a face verification app, verifies the scanned image and displays everything about the subject. Unlike the other apps listed above, Blippar is more of an object recognition app. For instance, you can easily identify the breed of any dog you snap with the app.

Scanning a logo will also reveal information about the brand using the logo. Since it recognizes human faces, it serves as a face finder application. The application can be downloaded on apple and android smartphones.
Pros
• You can easily scan with the face recognition app
• You can scan any product that has a Blippar logo
• You will get augmented reality experiences
Cons
• The user interface is poor
• The app contains login bugs
10. Face First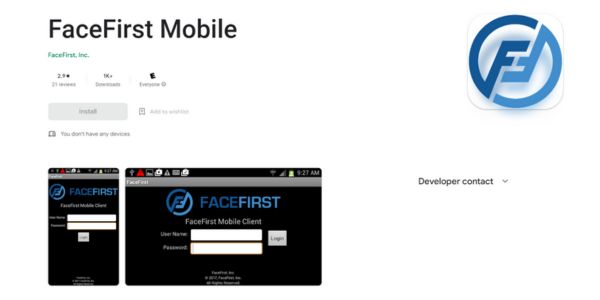 Unlike the other face recognition apps, Face First allows you to identify people that are far from you. This face identification app is mostly used in law enforcement, transportation centers and the likes. Whenever you post a picture on the application, the person you post will be identified. The app does that by checking its database. Face first can also be used for real-time alerts, emails and likes.
Pros
• It works efficiently and updates frequently
• As you can use it as a stand-alone solution, you can also use it as a biometric platform for companies
Cons
• The user interface is not easy for beginners to understand.
• The android and apple versions of the apps are different. This is because a lot is demanded from iOS app developers.
Conclusion:
Biometrics is enhancing further, becoming an essential feature for laptops, computers, and mobile phones. Due to this, the prominence of face recognition app is rising as they offer various impressive characteristics that can provide you with better privacy and additional security. The use of these apps is also increasing in many institutes to identify people accurately. So, the apps mentioned above are the best in their way, and every one has its pros and cons. You can choose the one that best suits you for taking extra measures to protect your privacy and get security for your devices from hackers.