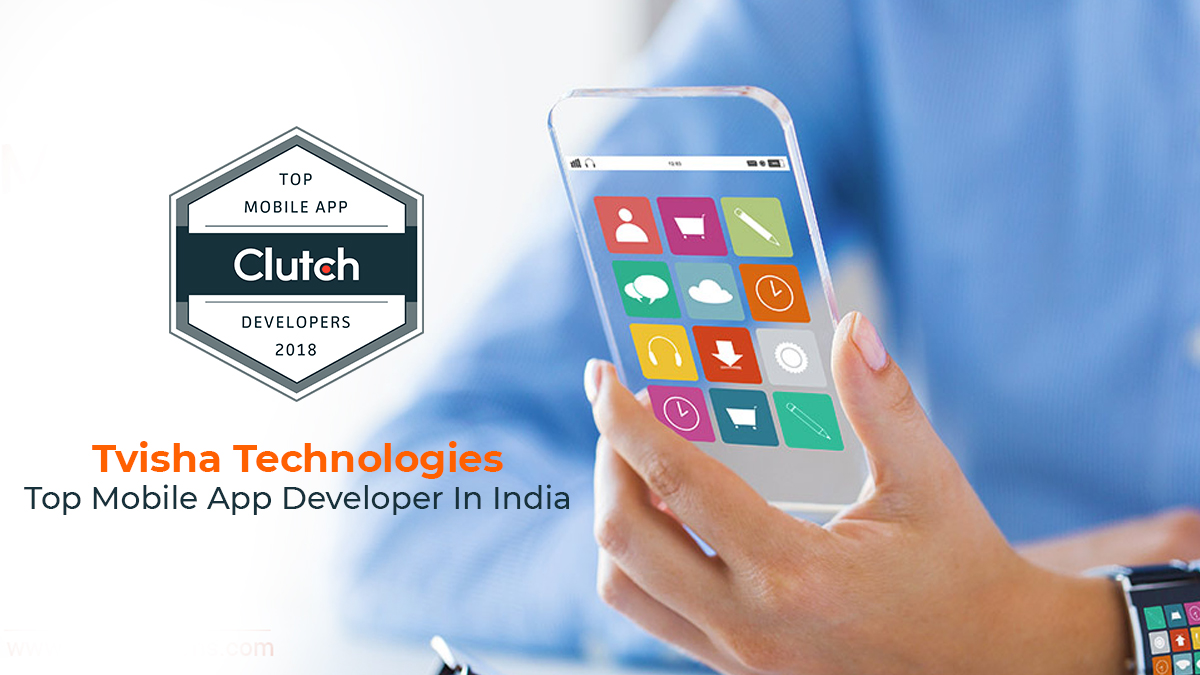 Published November 01,2018 by
Jamie Campbell
Top Mobile App Developers India – Tvisha Technologies Featured on Clutch!
Tvisha Technologies has been recently included as a leader on B2B research and reviews platform, Clutch.co. Clutch evaluates companies based on their industry expertise, quality of work, market presence, and most importantly client feedback. With such a short time on the platform, we have already climbed the ranks in certain categories and been highlighted for our work in the mobile application, custom software, web design, and web development space. Moreover, we've been included as one of the top mobile app developers India.
Clutch's thorough review process includes verifying client details, questions regarding project management, the impact of the engagement, and the project itself. Clutch analysts conclude the review calls with five-ratings questions: quality of service, ability to meet deadlines, cost, wiliness to refer, and overall experience working with the company in question.
Some of our clients have taken the time to review us on Clutch resulting in us having a perfect 5-stars (out of 5 stars) rating on our profile. Some of our clients' review testimonials are highlighted below.
"They met their deadlines without compromising the exceptional quality of their products." –CEO and Founder, Arha Holidays
"They did their work professionally, incorporated feedback well, and delivered on time." – VP of Business Development, Ephysx Technologies
"We've been blown away by their technical competency and customer support…" – Head of Marketing, NCC Urban Infrastructure Ltd.
In today's age, where we are interacting more and more with technology, mobile applications are essential for businesses. Getting recognized in the development industry is quite the achievement for our team and we look forward to expanding our portfolio and more collaborations ahead!