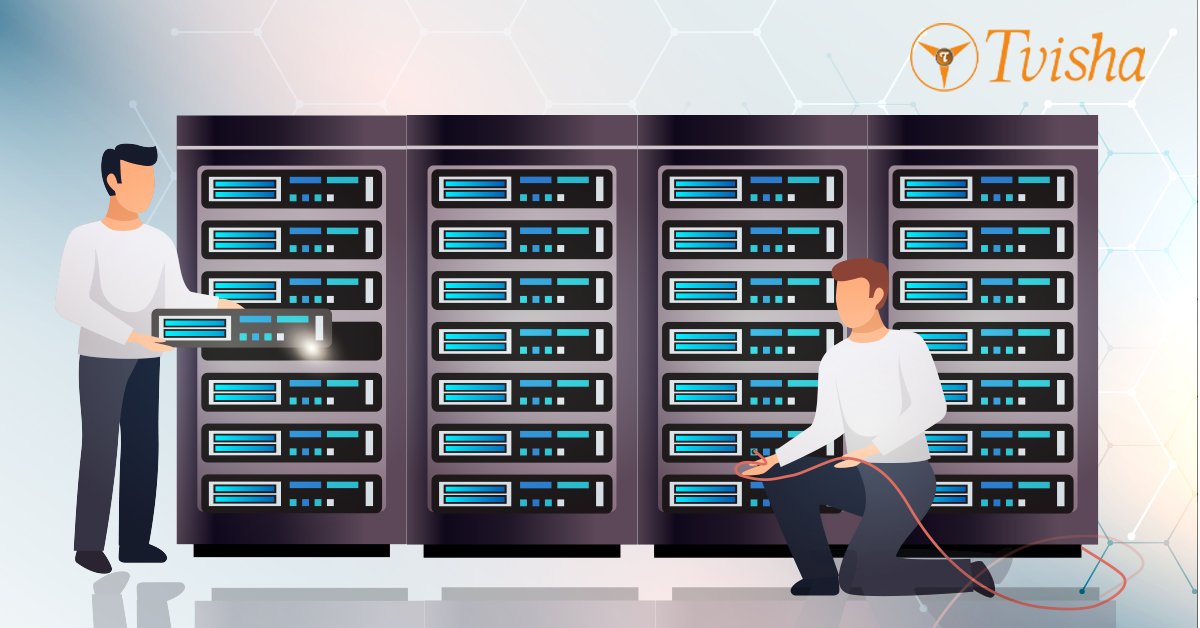 Published March 30,2022 by
Tvisha Techonolgies
Why Choose Troop Messenger On-Premise for Secure Messaging
Right from the mandatory compliance training that takes place in the regulated industries such as banking, finance, manufacturing, defense, government entities, and others that help learn the practices of how to process and store the organizational data, securely, to exchanging the day-to-day office work communication, you need a secure messaging tool for uninterrupted and safe communication.
Although more and more solutions are hosted on cloud-based SaaS, these days. However, on-premise solutions still have their own sheen and space across the industries where data privacy is of utmost importance.
Before we move on to know about the on-premise delivery model of Troop Messenger, let's have a quick lookout as to who others have such kind of self-managed deployments and who doesn't!
Indeed, there are tools such as Mattermost, Mesibo, and others that offer on-premise but are limited in providing the basic collaboration features. Though they stay as the big-named tools of the collaboration space, Slack and Microsoft Teams don't offer on-premise deployment.
Let's Have a Quick Peep in at Troop Messenger
This workplace communication and collaboration tool keeps office teams connected all the time. Whether they use Troop Messenger on a PC, web app, or mobile app, all the messages are well synced without any sort of lag. Also, the range of helpful and unique features makes team collaboration faster and easier. One must appreciate the wide variety of search capabilities that it holds to filter data from every corner of the tool.
The On-Premise Service Offering
Moving on to Troop Messenger on-premise, the Troop GRIT, you can deploy it on your Linux, CentOS, and Windows servers in an environment that is fully controlled by you! This intranet-compatible self-managed service offering helps you route and store all your work conversations to your data centers with no third-party intrusion on your sensitive organizational data.
Who All Can Go for it?
Though more and more enterprises are using SaaS products for office communication, we encourage the use of self-managed service offerings for secure messaging. And Troop Messenger would be an ideal on-premise collaboration tool that protects the data of regulated industries from internal and external security threats.
Troop GRIT Has Been Engineered for:
Governments
Banking and Financial institutions
Healthcare and Pharma
Manufacturing
Transportation and Logistics
IT/ITES/Large Enterprises and others.
Let's have quick look at why do data-conscious industries such as large software companies need on-premises for their day-to-day operations?
There are no hard and fast rules applied for choosing the on-prem mode of communication for your enterprise. Any company that prefers to have secure messaging can try Troop
Messenger Self-Hosted Chat Server with the Following Additional Security Benefits
You can operate Troop Messenger away from the public internet i.e., in your air-gapped networks, where no hackers can invade your communication systems.
Layered security options (e.g, SSL, VPN, and DMZ). You can operate it behind your firewall or in your private clouds such as Azure or AWS.
The security architecture and practices for this self-hosted app includes network security and hardening, system monitoring, annual penetration testing, manual and automated source code reviews, etc.,
All your chats and calls are end-to-end encrypted.
Data protection and Information Governance with role-based access control with customizable permissions.
Here are the other factors that make your Troop Messenger On-Premise Systems more secure
1. LDAP/SSO
This integration of Troop Messenger provides you with an extra layer of security to your active directories. LDAP restricts unauthorized access, whereas SSO helps you sign in to multiple platforms with a single set of credentials.
2. Mobile Device Management (MDM)
Troop Messenger provides an exclusive MDM technique to safeguard your organizational data even if your mobile devices are lost or stolen.
3. Multi-Factor Authentication (MFA)
The use of multi-factor authentication prevents unauthorized access to Troop Messenger. Choose multiple sets of access methods such as user name and password, pin, and fingerprint.
4. Backup and Restoration
It comes with an exclusive facility, backup, and restoration, to store all the chat messages, call data, and files on a secondary device.
5. UNITS
With UNITs, you can divide the workforce of your Software Development company into multiple departments, locations, and others, allowing only authorized personnel to reach out to other departments for messaging.
6. USER AUTHORIZATION
This helps users to initiate a request authorization to another user before they send a chat message. Once the request is approved, the user would be able to have access to the other user's chat window.
Now let me take you to the deployment suite of on-premise servers with set-up and prerequisites explained for Linux and Windows servers…
Setting Up Troop GRIT On-Premise on Linux Servers
Start having secured work conversations by running Troop GRIT on your local servers with the process instructed below:
Step1: Install Docker
Step2: Register
Step3: Configuring SSL Certificate on Linux
Step4: Configure Troop GRIT Firewall Policies.
You Can Deploy Troop Messenger on Linux Distributions of
Ubuntu 16+
CentOS 7+
Fedora 28+
Debian 9+
Setting up Troop GRIT On-Premise on Windows Servers
Start having secured work conversations by running Troop GRIT on your on-premises with the process instructed below:
Step 1: Install Docker
Step 2: Register
Step 3: Configuring SSL Certificate on Linux
Step 4: Configure Troop GRIT Firewall Policies.
You can deploy Troop GRIT following Windows distributions:
Windows 10
Windows Server 2012+
Benefits from Troop Messenger On-premise Chat
Be the owner of your data! Save it within your on-prem databases to have all-time access.
Have a clock eye on who's accessing what.
Optimum use of server resources is under your control in this on-premise chat solution.
Have on-premise chat software with your domain/URL name.
Make this on-premise business chat solution available on your intranet even when your internet is down.
Syncs all the product's new features, enhancements, and service updates
Conclusion
Troop Messenger on-premise is a reliable, secure, and stable communication-exchange deployment model that helps governments, defense, and other regulated industries have office conversations in a fully controlled environment. To have secure on-premise messaging, host it on your private cloud. It can be scaled to suit the special needs of your enterprise.