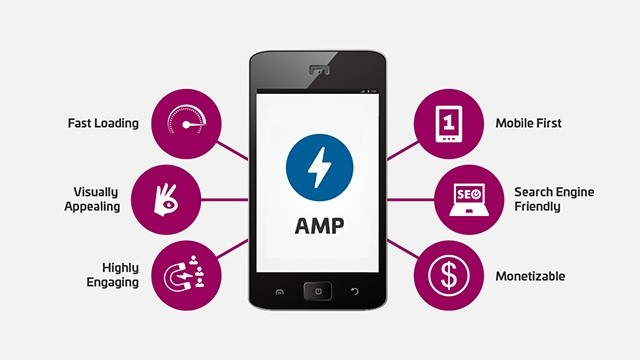 Published September 07,2021 by
Tvisha Technologies
Web Development Trends in 2023 For Startups
Technology is changing rapidly, where web development trends are no exception. Every year brings us some new trends. Design elements and site features that were once modern and innovative can become overdone or cliched in recent years.
According to a recent web development stat, 38% of your website's visitors will stop engaging with your site if the content or layout of the website is not attractive. And this can result in low conversion rates because your website looks outdated or lacks essential web standards.
So, it would be best if you are updated with the upcoming web development trends to create a highly intuitive website that performs well and looks great. Through this piece of article here, I will share some of the latest web development trends for the coming year 2023. Here we go!
Top Web Development Trends 2023 For Startups
Web development standards are continually evolving. So, developers have to stay one step ahead. For that purpose, it is necessary to keep up with web development trends.
Let's explore some of the latest and upcoming trends in web design and development.
1. Dark Mode
Dark mode website designs not only look ultra-modern, but they are easy on the eyes and make colours and design elements pop. The dark background design makes the features stand out more, creating a higher contrast ratio with the use of other colours, but still improves visual ergonomics by reducing eye strain.
Sometimes the most visually stunning web design trends have a practical start. Dark themes are better for OLED screens - saving power and increasing screen lifespan. But this utility doesn't stop them from looking good.
Dark background improves the visibility of other accent colours for a truly dynamic design. Another purpose of using the Dark Mode is the same for coding - it won't harm your eyes as much.
It looks stylish and modern and has a better effect on a long-term user who is planning to read or watch a lot of content.
Coincidentally, the Dark Mode Design Aesthetic also fits in perfectly with other prevalent 2023 design trends including dark and moody colour schemes combined with shiny neon as well as futuristic yet dark cyberpunk and dystopian styles.
2. 3d Elements
3D visuals always have pleased people; what held the trend back was technology and expensive price tags. But technology is now in a place where you can design in 3D without NASA-tier equipment, opening the door for more and more designers.
Until VR becomes more mainstream and cost-effective, hyper-realistic 3D, which often lifts the entire screen, is the best way to create an excellent experience for your site.
This is not only an advantage for visuals but for UX as well - interactive 3D design encouraging users to stay longer on the website. In 2023, it is expected that users need to see 3D web design drawing users in and breaking the boundaries between digital space and reality.
I hope to see more use of 3D technology in graphic design and interaction design. Technology pushes design and vice versa. Designers are equipped with their teeth with vast options for creative "roaming" in 3D space. They advance the game of conversation by involving all our senses in the experience.
3. Mobile-First Approach
Adaptability has long been a top web development trend. But nowadays it is an automated component of every site. Because without it, not only the user experience deteriorates, but the indexing rating in search engines also decreases.
Today mobile comes out to the forefront and not desktop. So, one of the web development trends is primarily the development of site or app functionality for smartphones.
PWA is one of such approach implementations. Another option is AMP. These pages are downloaded much faster than HTML. Moreover, they make it possible to saturate the site with rich animation content.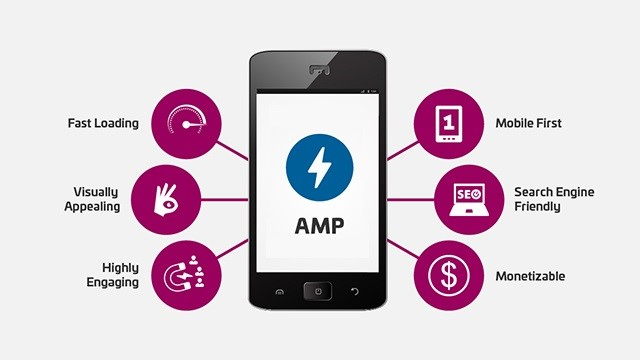 AMP is used on all web apps, of which users actively use smartphones to access sites. AMP aims to reduce the load time of web pages or developing websites. Moreover, AMP pages can load your site in 0.7 seconds instead of 15 or 20 seconds.
To bring AMP technology to your website, you should use the AMP HTML open-source framework. They will likely become more prevalent in 2023, and you have to be ready for their popularity in one way or another.
4. Voice Search and Navigation
Currently, we are all experiencing the beginning of the voice search era, and this is the need of the hour. Nowadays, each smartphone is already equipped with a digital voice assistant, for example, Siri for iPhones, Google Assistant for Android phones. In addition, AI-enabled smart speakers are also gaining popularity.
Today, 19% of people use Siri at least once per day, and 55% of teens and 40% of adults use voice search daily. You must be amazed to know that 50% of search queries will be done with voice instead of text by this year.
Well, if you want your website to be found easily, you need to optimize it for voice search as soon as possible. According to one study, two out of five people say that voice-activated devices are essential to their lives.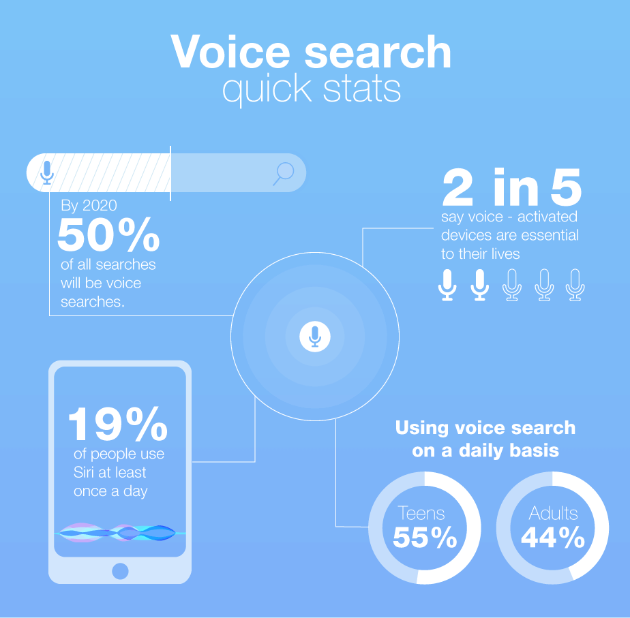 What is the role of voice search in web development? First of all, it increases the importance of making your website mobile-friendly. According to Google, about 20% of mobile searches are voice searches.
Another fact is that when users become highly comfortable using voice search for browsing, you will eventually want to include voice search on your website.
Luckily, adding voice search recognition APIs to your site is very easy. And the world's two most important web browsers - Google Chrome and Firefox - support the technology.
5. Web Page Speed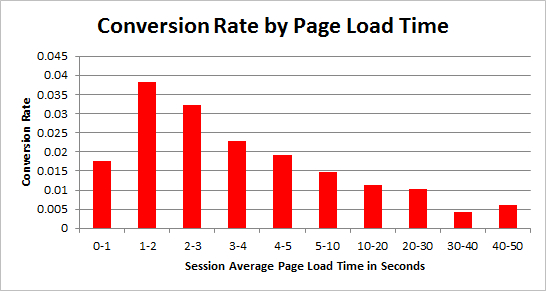 The trends listed here focus more on better user experience, website performance, faster page loading, and everything faster. As we are always in a hurry to browse the web, and when the page is slow, we leave it and look for an alternative. After all, there are too many websites.
About 47% of people expect a website page to load within 2 seconds or even less. Therefore, the loading speed of a web application or website will always be in web development and trending over the next few years.
For the purpose of speeding up websites, you should look for new technology. Likewise, data security is a future trend and will only grow larger over time.
6. WebAssembly
The first thing that should not be compromised during web application development is Performance. But JavaScript limitations slow down heavy calculations. This significantly degrades the user experience.
This became one of the reasons for the WebAssembly presence. With this technique, code can be compiled into bytecode in any programming language, which runs in a browser.
Here are some of the advantages of WebAssembly:
Independent of programming language and platform
Executes code fast
It is independent of hardware
Offers a high level of security
Well, it all forms a triangle - small footprint, cross-platform scripting, and speed. These three components are essential in modern web development.
7. Motion Design UI
Motion design is one of the major web development trends. Smooth animation is essential on the website and is becoming quite popular today. This web development trend is forecasted to grow even further in 2023. In this case, both GIF animation and Motion UI work.
Motion UI is gaining popularity, using the same, the web developers can opt to animate their content without having to contend with JavaScript or jQuery.
The minimalist design, coupled with sophisticated interaction, feels good and attracts user attention. Due to motion design, these elements will be implemented:
Page Header Transitions
Charts
Pop-ups
Pull-down Menu
Scrolling
All of this will help you display your unique style and entertain the user, improve behavioural factors, and help your web app rank higher in search results.
With the help of AMP, the Motion Design can be implemented without loss of download speed. So, if you want to engage the user on your page, start thinking about animation today.
Ultimately, you aim to make your website more attractive and provide maximum user satisfaction. Think about the trends here for active web development and design techniques, and you will have a valuable and exciting website.
Final Words
It can be hard to chase trends since it changes so fast. Remember that despite the changing perspectives, technical stacks, and ideas, the primary function of web development is to provide a high-quality user experience. This is a trend that will remain unchanged.
Therefore, keeping all these trends in mind, you can consult a web development company in India to implement the latest web development trends. You can take advantage of their services to create a unique website.