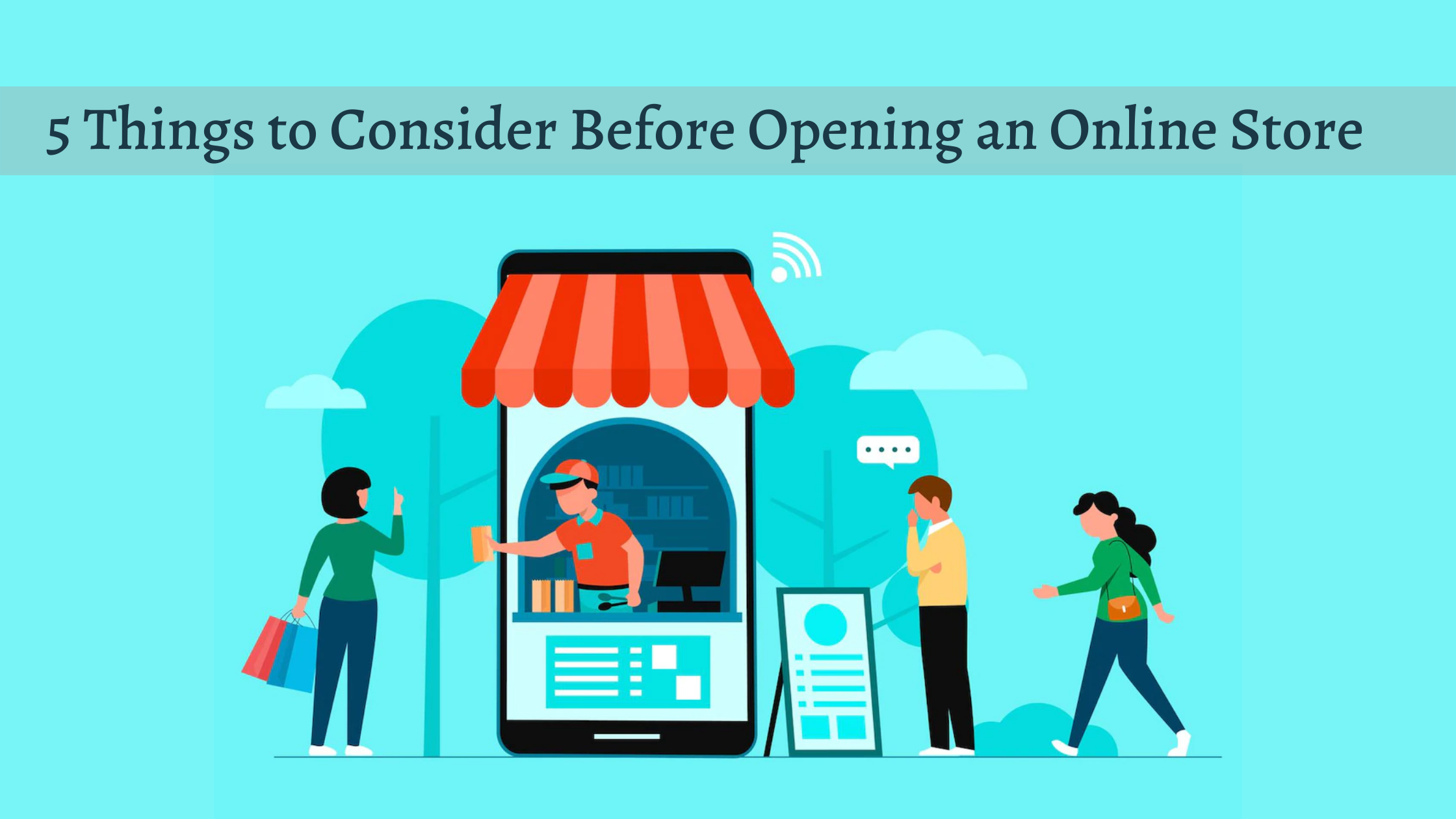 Published July 11,2022 by
Tvisha Techonolgies
5 Things to Consider Before Opening an Online Store
It has become much easier to sell products and services online, mainly due to the many services that make it possible to do so. That said, opening and running an online store presents a unique set of challenges you will need to overcome to make yours successful. Keeping the following key considerations while opening an online store should make things much easier for you.
Things to Consider Before Opening an Online Store
1. Who Your Competitors are and How Much Competition There is?
One of the first things you need to think about when opening an online store is your competition. Note that this doesn't only apply to an e-commerce store; it also applies to all types of websites and businesses.
You need to know who your competition is and how much competition there is. This is because too much competition and competitors mean you will have a much harder time getting market share and traction.
Use keyword research to find other players in your niche. Once you find them, start digging deeper to find out how they differentiate themselves, the marketing strategies they use, their products and services, how they reach customers, and other aspects of these businesses.
You can also use the information you collect to help grow your business. After all, if your competitors are successful in the same niche you are in, they must be doing something right that you can emulate.
2. Product or Service Selection
When doing competitor research, you might discover products and services that have worked very well for them. While you might be tempted to copy this, do not do it.
There are already very successful businesses in that space and unless you have something unique to offer, your efforts are a lot less likely to be successful.
Instead, use your competitor research to complement your market research, so you can find gaps in the existing market. These are unique products and services that people want, but that are not readily available in that market.
3. Target Audience Research
Once you have an idea of what you would like to sell, you need to think about who you will sell to. Again, you need to do enough research to find out where your potential customers are located, what devices they are using, their buying preferences, demographics, culture, and how much they are willing to pay.
Once you have all this information, you can start developing buyer personas as well as tailoring your products and services to fit the customers you will target.
4. The System You Will Use
By system, we are referring to the selling option or platforms you will use. It is possible to hire a developer to build a bespoke online store, but that is often expensive and time-consuming.
Turning to established options like WordPress or Shopify might serve you better depending on what you need.
When choosing a system or platform, consider the support you will get, charges, if it allows for responsive websites, if there is a healthy system of themes, plugins and add-ons, whether there is room to grow, and the payment options available.
5. Marketing
Once you are done with these foundational steps, you need to think about how you will market your online store. Marketing is crucial because it determines your traffic, sales, and revenue. These are crucial metrics that affect your business.
If you wish you sell your online business later, these metrics will be crucial. The values of websites are always changing and, in addition to these metrics, there are lots of metrics and statistics used to arrive at this value.
Conclusion
Starting an online store presents a unique challenge, but entrepreneurs can always follow the steps of those who came before them to ensure success. By keeping key considerations in mind and catering to them, you should be able to launch a successful online store.