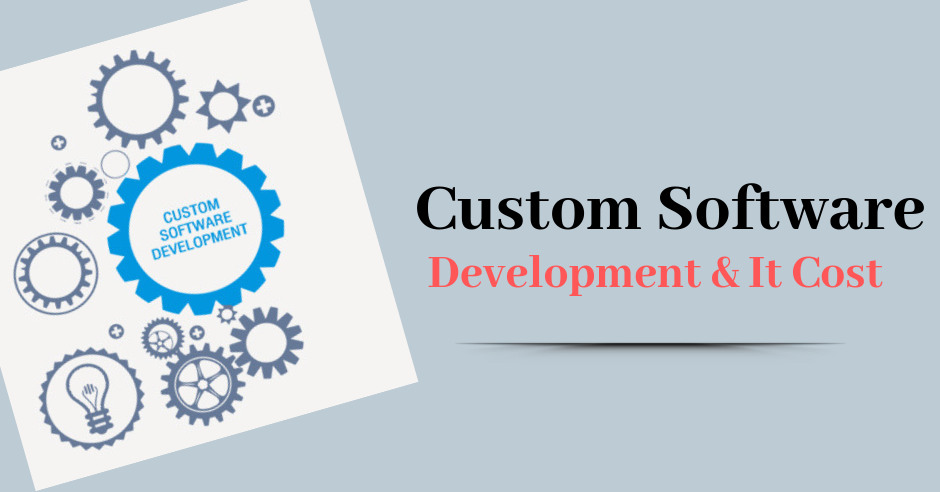 Published March 29,2019 by
Tvisha
Importance of Custom Software Development for Small Businesses
Now that computers and software have been helping the business for years, a new trend has gained significant popularity in today's interconnected online world- customized software solutions. While many of the software available 'off the shelf' have the potential to serve a variety of business needs, they often fall short of accomplishing all the needs of an individual business. Businesses today understand the importance of custom software development, and thus they are becoming more adaptive to software that offers organization-centric solutions.
Custom Software Development Importance
Since every organization has different services to offer, they have different business requirement too. It is very complicated for a business to operate and manage everything through ready-made software since they are forced to make changes with the majority of their business operations to fully utilize the software. As a result, that makes the entire business process complex and eats up both efforts and time.
Customized software is tailored to fit just for an individual organization-no more, and no less. The custom software is built for the individual needs and specific requirements of an organization. Since the software is customized to every department of the enterprise, it allows the business to digitalize their operations and makes the processes more productive. The final solutions are based on the inputs added during the development stages to ensure the output has all essential functionality that your organization can make complete use of.
What makes Custom software solution a better option?
Businesses of any size and shape can avail the benefit of customized software development. Below are some of the substantial advantages of using software development for small business
Streamlining the business process: Through custom-made software, small scale business can efficiently simplify their business processes. It helps the company by achieving better efficiency to reach towards the business goals.
Enhanced communications and connectivity: Software tailored to match your business environment can improve the way you interact with your customer. There is better connectivity, seamless interaction, and minimal interface problem.
More Flexibility with fully-functional features: Not only does your organization gets more flexibility to customize the software interface, but you also get to avail better software solutions with fully functional features.
Customized automation: Repetitive and mundane tasks can be easily integrated and automated with custom software solutions. This will free up a lot of time, money, and divert your human resources to more important work.
Better Business Security: Not only do the custom software improve the business efficiencies, but they also ensure that your business processes and information remain private. They protect the business from security breaches, potential external threats, and hacking attempts.
The development cycle of Custom Software Solution
The method of custom software development goes through a series of stages called 'software development cycle.' It comprises of following six necessary steps:
Planning: The first stage of custom application development involves brainstorming the route of action. The developer aligns a perfect plan considering the specific business needs. The goal is to gain sufficient understanding of the project and create an estimated project plan. Planning is essential to kick-start the project.
Analysing: Analysis involves investigating the functionality and performance of the software at multiple stages and validating the additional requirements. The analysis is crucial to proceed further.
Designing: This stage is all about building the architecture of the software. It is designed from both the technical and business intelligence perspective. With this step, the developer establishes a standard interface and attempts to stick to it.
Development and Implementation: The main task begins here with data recording and assessment going in the background. With the development and implementation, the project undergoes a pilot process of coding and refactoring.
Testing: This step is about assessing the custom software for document bugs and errors through regression, user, and unit testing. The developers investigate all functionalities ruthlessly using the test plan.
Maintenance: After testing, the software undergoes maintenance process where it is upgraded and reconvened to adapt to the exact requirements of the business.
Why Your Custom Software Needs a Code Audit?
If your custom software is not providing your business with the result you anticipated, or you've noticed red flags in its functionality or features, it's time for the code audit.
Code Audits for Custom software development company is a 'no compromise step of investigation' which assess, rescues and remodels the software with the intent to detect security breaches, programming convention violation, and potential malware or bugs.
Code audit is important since they provide:
Confirmation on suspected concerns
Identification of security breaches and significant risks
Estimation on what is working and what is not working
A comprehensive report with overall quality analysis
How Much Does Custom Software Cost
If you think your business needs a custom developed application cost estimation is a wise thing to do. Certain factors determine the cost of development. These include the software size, outside software integration, network security firewalls, and implementations services. Small to medium-sized businesses can expect the per-hour development cost ranging from $15 to $40.
Conclusion
With the off-the-shelf solution, businesses have to rely on the software developer they bought from, but with custom software, they are free to optimize functionality and processes just the way their business needs. Indeed, custom software development requires a significant investment, but a properly designed software pays for itself sooner than expected. Hence, the small business today must understand the importance of Best Software Development Outsourcing Companies and employ it for better work efficiency and productivity.
accept chat
Overall client rating is 4.5 out of 5.0 for

Tvisha Technologies

by

8,756

clients on over

12,800+

+ projects.