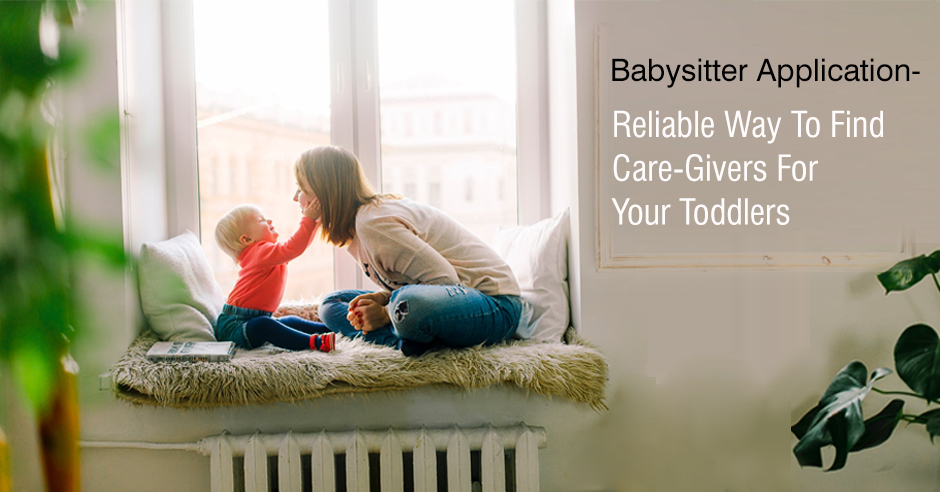 Published November 28,2018 by
Jamie Campbell
Babysitter Application : Reliable Way to Find Care-Givers for Your Toddlers
Being a working parent is a great challenge. To balance a career and kids is a tough task. Although raising children is the most joyous experience in a parent's life, yet parents who need and/or want to work regularly face the dilemma of balancing child care and job commitments. Records show that after child-birth there is a humongous drop of mothers dropping out from their regular jobs. However, survey shows that they would want to return to their jobs if they could get a reliable way to ensure that their children are taken care during their work hours.
The best solution to this problem is hiring a professional care-giver or babysitter who can constantly care and administer the little ones throughout the day when the parents can concentrate on their jobs. However, the inhibitions are many when it comes to hiring a babysitter- are they trustworthy and safe? How much experienced are they? How can a background check be done? How will the availability of the caregivers be checked? How much will it cost?
All credible questions! The answers to which lies in the on-demand child care apps.
Today internet has brought the world much closer and provides our solutions to all our daily needs, be it banking, travel, booking cabs, restaurants, then how can it not provide us a solution to one of the growing demands of the ever-growing urban requirement – a babysitting app.
App Developers after understanding the requirement have built an app that can help working parents to get a babysitter as per their requirements. On demand child care app development have helped working parents to get verified babysitters within their locality, with a choice of price range to suite their budgets. Similar to cab booking apps, the service can be cash-free, last-minute and 24-hour depending on the facilities available on the babysitting app. Registered parents log a request for their requirement, the app notifies local babysitters who are registered in the babysitter application, once the requirements match the booking can be confirmed within minutes.
Babysitter Application is convenient not only for working parents but also for parents who would need some time to go out for groceries, regular chores or maybe just to make some free time for self. The flexibility of booking hours and convenience of booking designed and integrated by the Babysitter app developers in these applications made it successful.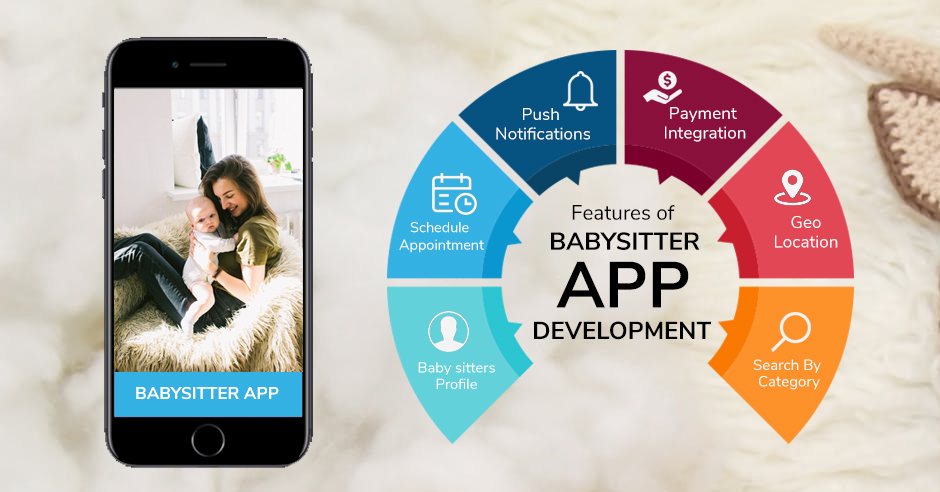 Looking into the demand, app development companies have invested a lot of money ensuring many measures such as:
Proper background check being done on the babysitters as well as the employers
Navigation and location of babysitters and parents should be available and checked
Personality matching of babysitter & parents to suggest best people for the household
Payment gateway & procedures of payment for both parties
Notifications and in app messages to keep in touch and stay updated among the parent and baby sitter as well the record being kept in the app for future correspondence
With a trusted care-givers it is ensured that a child would have one-on-one attention and care. The option of daycare & crèche is still available, but in both the cases often a child feels neglected or less attended. A babysitter makes her living out of this and hence, provides services tailored specifically for a child's need, and adapt other activities and strategies as and when required. Hence, these babysitting apps are a boon for all parents and should definitely be given a try!