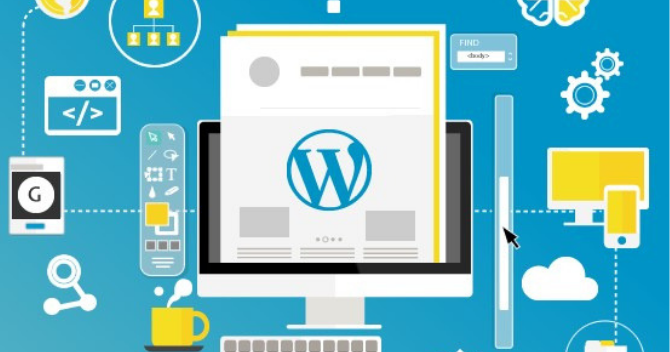 Published April 22,2019 by
Tvisha
Cost of WordPress Website Development
One of the significant concerns of emerging online entrepreneurs is the Cost of WordPress website development. While WordPress is free, the overall developmental cost depends on your requirements, goals, and the developer who's working on your website. Depending on the requirement, the cost can range from $100 to $1000, or even high as $20,000.
One can build a functional site on a low budget too. Before estimating the cost, the critical step is to consider what variety of website your business needs, and how much you are willing to spend.
WordPress is Free, then why are we talking about Cost?
Of Course, WordPress is an open source platform which is absolutely for anyone to install and use it on any website. But other associated aspects require you to spend money. These areas are:
1. Website Domain Name and Site Hosting
To get started with your online portal, you need to buy a domain name and hosting service from a hosting provider. If you are starting small and require a simple site that showcases your services and products, you can choose starter plans of GoDaddy and Bluehost, which will be cost effective and leave you with money that can be spent on customization features.
For low budget sites, the domain cost can typically be $15 per year
The hosting can range from $8 per month to $10 per month.
2. Website Designing with Premium or Advanced templates, and Extensions and Plugins
Once you buy the domain and hosting, you need to install and setup WordPress. It has thousands of free themes, extensions, and plugins to choose from. But If you want something more customized, the premium and advanced templates and plugins are always available. You may need marketing extensions like E-mail marketing and SEO. Here's what you need to know:
WordPress has over 45,000 plugins ready to be installed
WordPress has over 55 free responsive themes that can be used for a variety of purposes
The most popular optimization plugins are used to add features, optimize the site, and make the website more secure.
Expect to spend around $100, annually, for both marketing and SEO extensions. If you need more advanced features, you can always stretch the budget to $500 or more, and avail as many marketing, security, productivity, and functionality services.
3. Expertise and Knowledge of your Developer
There is an army of aspiring entrepreneurs. The competition is fierce. The demand for the quality website is ever-present. If there is one thing that guarantees the success of an online business apart from excellent management, it is the visual appeal, interface, and secure interface of your website. When choosing WordPress as your primary platform, you must understand that Quality is the king. Below are things to consider for selecting the best quality WordPress developing service:
The developer's technical and specialized WordPress Knowledge
Creativity and Innovative approach
Customized CMS theme and graphics development skills
E-commerce integration knowledge with different gateways
Widget Development Skills
Problem Solving Skills
Sound Knowledge of JavaScript, PSD, and XHTML
4. Website Development Timeline
The cost also depends on the development of timelines. The price can be more if your requirement is urgent. The developer you've picked for your esteem e-commerce business must be someone who respects your time and delivers the project within the final deadline. Here's what to do when hiring WordPress development Company:
Evaluate compliance with the timeline is one of the qualities of a WordPress developer.
Discuss how much time WordPress developer will require to develop the e-commerce website.
Ask how they will handle the situation in case there are setbacks like the unfortunate result of bad integration.
5. Post-Development Support
WordPress development company can ask for additional expenses if they agree on providing post-development support, which is an essential factor to consider. The task of a dedicated WordPress developer doesn't end with delivering the project because an online business requires regular tests and performance evaluation.
Make sure the development company you've chosen has QA specialists.
Ensure the specialist will check all the aspects before the final delivery, and also provide post-development support to fit into your specific business need.
Enquire about their support team because even the best development work can face a roadblock in the future.
Words of Wisdom
When it is about estimating the Cost of WordPress website development, you are likely to come across many WordPress development services claiming to develop a remarkable website or e-commerce platform. But, remember how your site is an asset to your business, and in no way should you risk it in the hand of a novice developer.
Transparency and Interaction are important metrics when hiring WordPress developer. Regular interaction ensures that both the parties keep in touch throughout every minor or significant stage of the project. A developer should be efficient at interacting with the client, and communicating about the project requirement, understanding the required changes, and seeking feedback from the client when it comes to updating a project. The transparency can be made possible via interaction through email, phone, live chats, and any means of communication suitable to the client. Tools like Skype, Google Talk, and Hangout can be used to stay connected.
Besides this, make sure to conduct thorough research on the pricing and packages of the WordPress development company you have chosen to work with. The development company must have a clear and transparent pricing policy to avoid any chance of misunderstanding in the future. For an expert and hassle-free WordPress development solutions, Contact Us today.