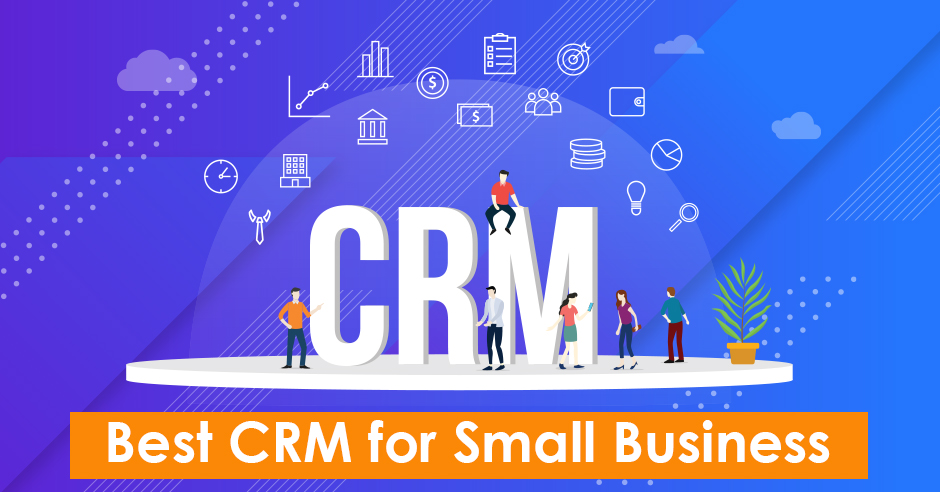 Published February 05,2020 by
Tvisha Technologies
How Much Does It Cost to Build Best CRM for Small Business
CRM is the abbreviation for Customer Relationship Management. By customer relationship is meant all interactions between a company and its customers or potential customers. The goal of customer relationship management is to maintain customer relationships by making interactions as personal and individual as possible.
Importance of CRM for your Company
At a time when processes in marketing and e-commerce are becoming increasingly automated, individual customer care can quickly come up short. Especially when communication is standardized, there is a risk that individual customers will no longer feel adequately looked after and wooed. As a result, customers may be unsatisfied. Customer relationship management is intended to counterbalance this. "Some companies use first call resolultion to check the customer's experience with their brand and improve it.
As a customer-oriented approach, they aim to personalize communication with customers and potential customers with the least possible effort and the highest possible return. CRM software development company can link to other applications such as a data warehouse, email marketing tools or enterprise resource planning programs (ERP) via interfaces.
How to Create Custom Relation Management System
The CRM development procedure is really easy to get an experienced development team. CRM is a data-driven program, so a developer and also an authorized user can quickly make adjustments to it without needing to pause the job of the entire system. What developers do is put data templates along with the corresponding principles to process them so there aren't any sequence-related tasks that need to be thought out and realized. When constructing your CRM system, Make Sure You include such essential elements as:
Dashboards
Simple Calendar
Contact Information Panel
Pipeline Views
Principle of CRM Systems
By designing a CRM application or platform with the best Website design and Development Company, businesses have the benefit of rising profit, keeping costs down, and make the processing of customer's requests go faster at precisely the exact same moment. This is supported by what a CRM system does, namely:
It provides a record of all of the client-related activities.
It contains clients, stakeholders, and personnel information.
Contacts and influences clients through emails, texts, reminders, or other notifications.
Analyzes leads (potential revenue contacts) and stations where they come out.
Controls the performance quality of every unit of the company with automatic data calculation.
will help to look at a performance improvement plan for each worker in the company.
Assists in the informed decision-making process through database analysis.
Develops a business growth plan based on ROI evaluation and marketing campaign results.
Costs and Benefits of a CRM System
For example:
A company with 250 employees sells fashion and also uses direct marketing measures and marketing strategies. Customers are contacted after their consent (opt-in) in order to make them special offers. So far, the whole process has been such that each customer contact has to be saved separately. The sales employee enters the information from a conversation ("Customer X is not interested in our silk blouses, but is obviously interested in cool jeans jackets and jeans") in a table and hopes the customer's taste will be more likely the next time he calls for a special offer hold true. Orders ("Customer X ordered two different denim jackets and 3 jeans a year ago"), on the other hand, run through a different program - and if the sales representative wants to prepare for a conversation with the customer, he must first obtain the data for the last orders,
A CRM tool solves exactly these problems. It links data from the different company divisions so that the employees in the marketing, customer service, product development, and sales departments can get a better picture of the customers. The next customer contact is not only more promising, but the customer receives tailored offers based on the data about his previous orders and previous conversations ("winter sale for lined jeans jackets"). This gives him the impression that the company is exactly what he is looking for and he can give positive feedback about his experience at any time via functioning social media channels.
This example greatly simplifies the functions and capabilities of a CRM system but shows that the interfaces between different information sources in the company make the customer significantly more transparent. In addition, of course, contact details are also stored, which can then be used automatically for mailings or calls. When dealing with huge data it is important to think of domain security, which can be ensured by regular checkups of the DMARC report. Depending on requirements and needs, CRM development services can cost less than 1,000 euros or cost well over 500,000 euros. CRM tools are available as a license or for rent, for your own server or on an external server. The costs are sometimes very high, especially in the introductory phase. Here, however, it depends on the individual case. There are alternatives for more planning security and manageable costs: Providers such as Infinitas, for example, provide hosting solutions with installed CRM for monthly fixed amounts per user in the company. Here is a comparison of other CRM tools for use by SMEs.
Overview of Important Facts About the Costs and Benefits of a CRM System
Customer satisfaction can be significantly improved through tailored offers.
The contacts are more targeted.
Address details and information about previous contacts or orders from customers are available via interfaces.
The costs for introducing a CRM system and training employees can be quite high, especially at the beginning.
On the other hand, the permanent operating costs - depending on the provider - are in good relation to the expected benefit.