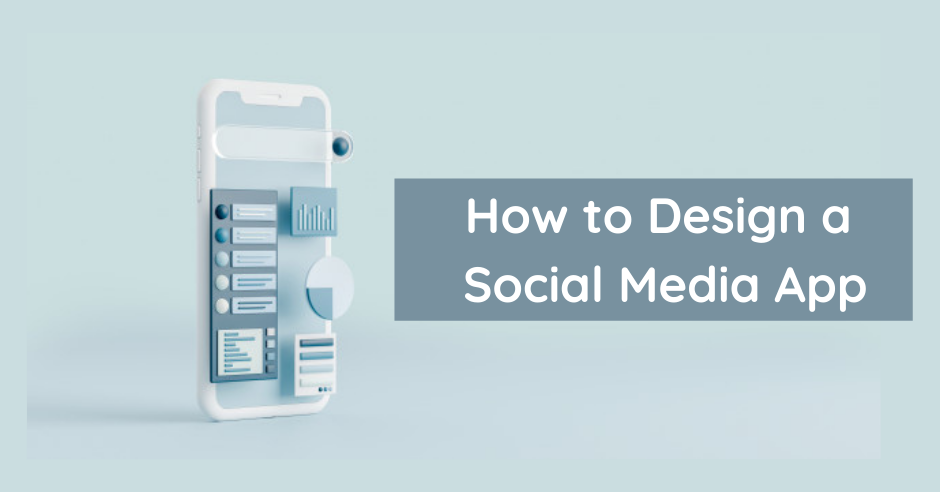 Published March 18,2021 by
Vamsi Bandi
How to Design a Social Media App
On average, a person spends several hours a day updating the various social media channels. There is a good chance that your target group is on one or more social media platforms (such as Facebook, Twitter, Instagram, or Snapchat). Social media are a fantastic way to build an online fan base and to keep your target audience enthusiastic about your brand. Social media are the ideal channel to gather data about your target group, create ambassadors for your brand, create a viral effect or make the link between online and offline. Every social media channel has its own reach and possibilities with your business accounts, social media applications can help you attain your objectives, such as successfully marketing to your target audience. Also, you can use social media management tools such as social media scheduler which can help you schedule Facebook posts, schedule tweets, schedule Instagram posts, etc. in advance to make your day-to-day social media activities easy.
Social Media Apps Achieve Goals
Having a lot of likes, followers, or interaction with the target group is great, but that does not give you any profile information of your fans & followers. So you don't know who is actually a fan of your company or brand! That is the main reason that more and more companies and brands decide to have a social media app developed.
Social media apps create increased engagement and positive engagement with your brand. With a team of creative concept developers and specialized app developers, we can develop a custom social media application in no time. The possibilities for deepening contact with your target group with social media apps are endless.
Step-by-Step Guide to Building a Social Media App
Step 1: Strategy
You have a good idea and want to have an app made for it. The most important thing to think about carefully: what is your goal with this app? Making an app is not an investment of a few tens, and it would be a shame if you had an app built that does not appeal to your target group. So never just start building an app, but always start with a good strategy. And believe us, every successful app has really made a strategy.
You never develop an app for yourself, but always for a target group. These can be consumers, but these can also be your employees. Determine your target group and involve your target group in the process. You can use different research methods for this, for example, interviews or surveys. Whether you meet the wishes and requirements of your target group determines the success of your app!
Ask yourself the following questions when you get started with your strategy:
Why
1. What do I have an app made for?
2. What do I want to achieve with my app (goals)?
Target group
1. Who is my target group?
2. What am I going to solve for my target group with this app?
3. What does the target audience expect from the app?
4. When will my target audience start using the app?
5. What would be a reason for my target audience to use the app?
6. Is there a real need for the target audience to use an app?
Use
1. How do I ensure that the target group will use the app (this is not something that will happen automatically!)
That "dot on the horizon" seems so far away now, but without the right strategy, you will never (completely) achieve it. Need help with your strategy? Our social media app developers are happy to brainstorm with you!
Step 2: Functionalities
The dot on the horizon has been determined, the strategy is fixed and you know what the target group expects from your app. You are still not going to get started with making your app, because when you have mapped out step 1, it is important to determine the functionalities of the app. To do this, you must answer the following questions (do not lose sight of your recently determined strategy):
Do the users have to log in to use the app?
Do the users mainly use the app via mobile or computer?
Should the user be able to use the app via both mobile and computer?
What should the user be able to do in the app?
What kind of content should there be? (text / images / video / infographics)
And how does this content get into the app?
Does intelligence need to be built into the app? If yes which one?
Once you have answered these questions, it is time to choose an appropriate social media app development technique. An app can have different development techniques: a web app, a native app, or a hybrid app. It is important that the type of app matches the strategy and functionalities you have determined. Choosing the wrong app solution can make or break your 'dot on the horizon.
Step 3: Design
On to the drawing board! You have chosen a suitable app based on your strategy and you know which functionalities your app must meet. From these steps, you can develop the design of your app. The design of your app depends on the app choice in step 2. Each type of app has different design options. A native app, for example, often has a fixed format for the design, because Apple or Android provides this and is, therefore, faster to build. Users also recognize and expect this format. So it is usually more user-friendly. If you have opted for a web app that mainly has to run on a computer, then you do not have a fixed format. The possibilities here are endless.
Functional design and wireframes
Before you actually start making a social media app, you always start with a functional design. You have asked your target audience what they expect from the app and you have to meet that in order to make a successful app. The wireframes are not about the looks of your app, but about the functionalities and structure of your app. Draw for yourself the various screens that you encounter within your app. For example, when you open the app, what kind of page does it open, and what does it say? You can do this very well using wireframes, where you draw very basic page by page.
We will then really develop the look & feel of the social media app. You may already have a corporate identity that you want to maintain, but you may not have anything at all! If you don't have a corporate identity yet, so a logo, color schemes, typography, and images, we recommend that you get started with this first. CODE14 can help you with this, but we can also help you find the right party. If you have established a clear corporate identity, then you have a 'handhold' when determining the design of your app. We call this a visual design. Simply put, this is what your app user sees. It is important that the design matches what the app was made for. For example, for an event app such as Where @ you choose a festive/festival theme.
The design is an important step in your process of making a successful app. The design is what your users will actually see and feel. Want to learn even more tips & tricks? Our product designers are happy to help you on your way!
Step 4: Build
The time has come, the mobile app developers will start building! It seems strange that this is only done in the fourth step, but all the preliminary work results in a faster build. If you change functionalities or design while developing a simple app while building, this will cost a lot of time and money. Imagine that you are going to build a simple block tower, and then you want to replace the bottom block. Super frustrating, because that means you have to rebuild the entire tower again. This is also how it works when building a small app. With larger and/or more complex apps, it is difficult to record everything in advance. We work on more complex and larger projects according to the Agile development method. We always build short periods and always deliver new things. So we can, in between these short periods of construction, continue to discuss the functionalities and adapt or further develop them if necessary. How much time it takes to develop an app depends on the type of app and the functionalities.
Step 5: Launch
Ready for take-off! You had the app made and now it is time for the delivery of the fully developed app! Your users will now actually start using your app. Very exciting, because your users will start to think about your app. It is important to research the initial findings of your app users because you can continue to develop on that basis.
Step 6: Maintenance and Further Development
As already mentioned, you want to continue to develop. After the launch, our app developers do not stop, because the apps that remain stationary are eventually forgotten. So by listening to users and making adjustments you remain attractive! In addition to further development of the social media app, maintenance is also very important. In order to maintain a safe and properly functioning app or website and to keep up with the times, we will always maintain it as long as the app or website is up and running.
Conclusion
You don't develop an app just like that, because building an app is impossible without an understanding of application software. Do you have a great idea for an app? Then we always recommend that you hire a specialist from the best mobile app development company. Where many agencies only take care of the construction of your app, our app developers are happy to go a few steps further. Having an app made by our specialists means that we think along from step 1 to step 6! Can we help you develop your app? Then contact us! If you're looking for more information, check out the other articles in our Knowledge Base.