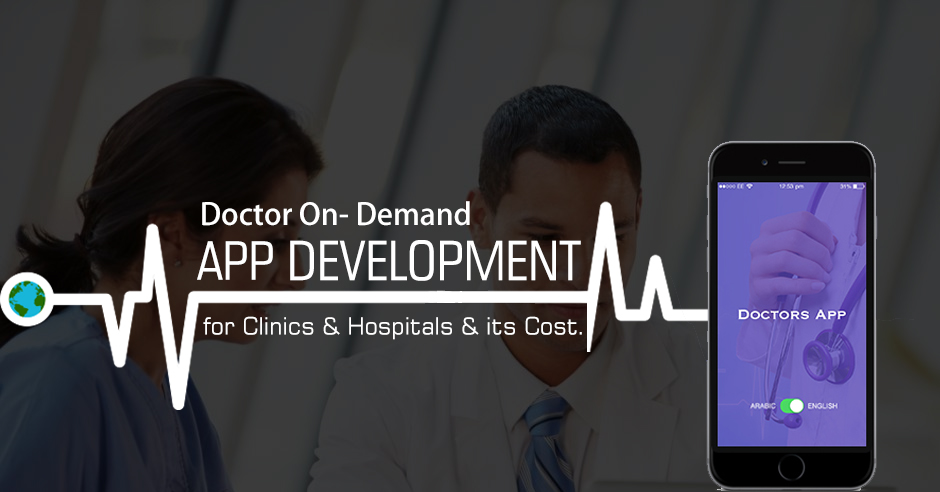 Published December 06,2018 by
Jamie Campbell
Doctor On Demand App Development For Hospitals and Clinics & its Cost
The advent and subsequent widespread acceptance of internet has ushered a new way of life amongst the people of this generation. Users all around the world are consuming world wide web at a very high rate, and dare I say, they have modelled their lives around the internet so much that even a day without any access to the internet can be calamitous.
Standard of living has made sure that the practice and natures of businesses, regardless of their domain of functioning, has changed over the last two decade and even more so, in the past decade with the advent and advancements in mobile technologies.
Mobile technology has come as a boon for active businesses who are constantly looking for ways to evolve themselves. Smart phones and smart devices have brought about a holistic change in the way people interact with services and even more so, at how they are consuming it.
Users are more aware of the possibilities, competitions, dynamic features and quality controls these days than they were before. The number of smartphone users have increased exponentially, and the trends are heading, the number of smartphones and internet users are only going to increase with every coming day.
This ever-growing number of mobile users have spurned a new industry into the market: the on demand sector.
The very idea of on demand services is evolving everyday as more and more businesses and ideas are cropping up, across sectors and industries fueled by market prosperity, user demands, fiscal benefits and other financial jargons that tend to run such derivatives. The drive to include newer services into its fold is, perhaps, the reason behind its drive to induct upper band professionals like doctors.
Why We Need Doctor on Demand App
People often defer their plans of meeting a doctor in case of medical ailments just because, quite often, the queue and wait-lists are quite long.
Particularly, those with a scheduled job find it really hard to visit doctors as, more often than not, a visit to any hospital or clinic means being stranded for about half a day and this means, they lose out on their allotted leaves. While the taboo of taking a sick leave in our corporate culture is not on the premise of this article, a solution of such a situation is.
Developers have, in recent years, come up with doctor on demand app. Such apps are growing quite well financially. The most important point, though, is that the market has certainly not reached its saturation. The market is brimming with opportunities to be grabbed with both hands.
Being a physician, If you are planning to launch such service in near future, you are on the right track and if you are not, I would recommend thinking about it, hard, and jump right onto the doctor on demand mobile app which allows users to access certified doctors , book appointments, check immediate medical prescriptions, consult a doctor through live videos and to be treated within a few minutes.
An excellent question for those of you who have come this far would be, how is on demand health care system an upgrade over the traditional way of seeing a doctor? Well, here let me point out some standout salient features of on demand health care apps. Keep in mind that these are the features that you would like to keep once you delve into the app development stage.
Features of Doctor On Demand App Development Stages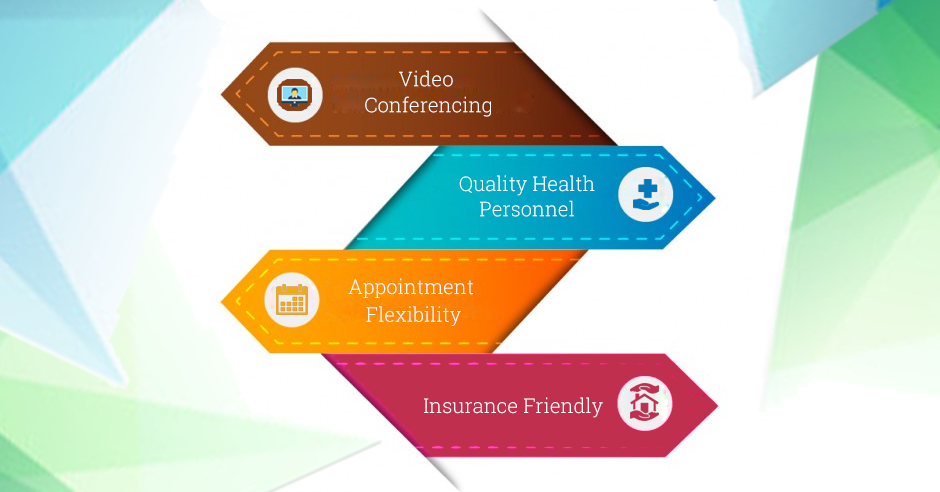 1. Video Conferencing
For a medical app concerning appointments with doctors, you can and you should have a video conferencing module inbuilt, so that patients with very serious ailments or, for that matter, any other problem that can force him from visiting a hospital can still benefit from your services.
The most important point to note here is that the video conferencing module on your healthcare app should be able to support and maintain high quality videos on both ends with being too expensive on the data front. It should be reliable, stable, should have easy reception and a slick interface so that people of all age groups feel included.
2. Quality Health Personnel
Your business has two sides to it: the technical part, to be precise, the app and your service, I.e., how well are the customers being treated. While nailing the first part makes a great first impression on your users, it is your service which will form the crux of whatever your business has on offer.
However, good quality service will only come if the people handling such services are competent and sincere. Hence, it is of paramount importance that the doctors you hire or the doctors you have a contract with are the best in their respective fields, have a number of years of experience under their belt and are cleared after stringent background checks only.
3. Appointment Flexibility
Appointments and the ability to modify them at user's whim are central to the concept of on demands services. Your doctor on demand app should not deviate from this fundamental principle.
Your users should be given the freedom to decide and set an available appointment beforehand.
You can even make a premium version of your app where people can book an instant appointment if they need to, obviously, at a higher price. This way, your app can cater to potential customers of every type and from all backgrounds.
4. Insurance Friendly
A lot of people, these days, are opting for health insurances considering the skyrocketing of healthcare services prices. If we take into account developed nations such as the USA or European nations, then health insurances are a norm.
Your apps should have an option where the users can mark the specified fields regarding the status of their insurance.
On the backend side of your doctor on demand apps, you should have a team ready to deal with such requests and handle insurance related matters in swiftly and legally. This would certainly help regulate your services on all the financial fronts, namely cos, revenue, and profits. Insurance App Development Company.
So, if you are looking to delve into this business, you should keep in mind these practices and features. During the development stage of your app, whether you are developing it in-house, or have outsourced it to an app development company, make sure to keep an eye on the proceedings and specifically, whether these features have been integrated fully and in a functional way in to your app.
Finally, here comes the answer to your biggest question.
How Much Does it Cost to Build the App for your Business?
The answer is, the cost of app development varies, based on multiple constraints. The most important of these is the platform you have selected. IOS apps cost slightly more than that of android, however, if you are developing it for both the operating systems simultaneously, you can cut down on your budget significantly.
Another factor is the geological location of your team. If you hire a developer from Asian countries, like India, you can bring down your budget by up to the half of proposed cost as compared to price quoted by developers of developed nations.
Finally, the cost also depends on the number of features you wish to include into your app upon the initial launch.
So, now that you have got a hang of the gist of this matter, go ahead, develop and prosper.