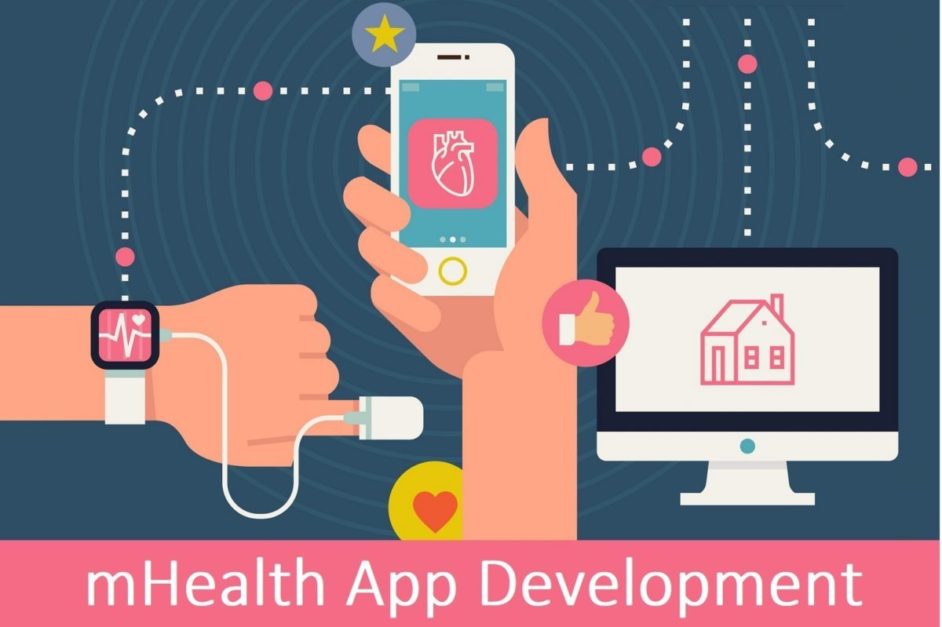 Published July 07,2018 by
Tvisha
Features and Benefits of On-Demand Mobile Apps for Healthcare Providers
Mobile apps are the programs designed to run on a mobile device such as a phone, tablet or even watches. In this digital era where apps are made for convenience and ultimate usage, no wonder even healthcare industry also got into mobile apps.
We know that medical necessities are growing at jet speed due to stress in the life style and all kinds of pollutions. This has led to growing need for developing healthcare apps to help the customers any time and from anywhere. During a survey recently, it is revealed that medical solutions on mobile apps are growing at an exponential speed and will increase by 28% by 2023. Healthcare mobile apps are making healthcare industry more powerful.
The medical mobile apps have become an essential part of healthcare industry. These applications are benefitting to both patients and doctors by bridging the gap between them through the essential communication through the different mobile apps created meeting the necessities of both.
Presently there are many doctor on-demand healthcare applications all over the world. They are used by doctors who are interested to provide immediate solutions to their patients. A good healthcare app may cost $40000 to $100000 based on the features it provides. Healthcare mobile app development company customizes the app according to the advanced features required by the doctor.
These apps have lot of benefits both to Hospital management and also patients.
The Hospital Management Apps helps to track the real-time medical services provided in the entire hospital. This speed up the workflow process, and helps in reducing cost and time. This medical mobile app helps in efficient drug management and fixes the errors caused by interference.
The chronic care management app allows a patient to get access of healthcare provider at any time using the medical mobile app. Doctors also can share advice and precautions for medical emergencies to the patients who are using this medical mobile app. This also helps the hospitals to monitor the registered patient and access them immediately.
Features for Medical Mobile App Development
During the development of a health care app, the app development company has to check whether they are providing these important features in the medical mobile app development.
1. Instant Medical Service
Using the medical mobile app, health experts should be able to provide instant medical treatment to the users of the app. They should be able to use the app anywhere and anytime, to help the patient with advanced healthcare tools.
2. Schedule Doctor Appointment
These medical mobile apps help to fix doctor's appointment anytime. Doctors also will have the flexibility to give appointment according to their availability. They can even reschedule the appointment in case of an emergency from both sides.
3. Reach Out to Customers
The mobile medical apps help you to improve the brand value of a hospital. Using the contact details and user information, they can target more and more customers
4. Helps in Emergencies
This medical mobile app allows doctors to keep the patient informed and satisfied. It also helps patients to get to the nearby available doctors in case of emergencies due to the transparency maintained in the app. The patient need not wait for a long time and can fix appointments faster in such cases.
5. Used by Hospitals for Promotion
The healthcare applications will reach out to people through SMS and emails to inform them about the offers and services provided by them. They can update their customers about the attractive discounts and free services offered by them. Feedback forms and suggestions help the hospitals and doctors to improve further and patients get quality services by availing them.
Top Medical Apps Developed by Healthcare App Development Companies
There are many healthcare app development companies in the market and hundreds of apps. Let us look at some of the prominent medical apps.
Android Apps:
Medscape is is an Android medical app which has many features like current news feed and information of drugs, basic medical tools etc., This app is useful to both learners and professionals alike.

Doctor on Demand is one more leading app for doctor and patient. This mobile medical app helps in searching medical service provider in a nearby location. One can get preliminary treatment by finding the doctor at any time of the day. It has extensive features like messaging, email, QR code, and even payment system.

Epocrates is also a completely professional app which provides information about medicine identification, new drugs etc., It can be used by both doctors and patients.
iOS Apps:
Lifesum is developed to help those people who want to maintain a healthy lifestyle. It has amazing features like daily workout plan, periodical health checkup, meal-tracker etc., This app works on all Apple devices like Apple Watch and Apple Health devices.

BBH heart helps Doctors who are specialized in cardiology. This app offers easy navigation and adds advanced American College of Cardiology and American Heart Association news.
Conclusion
Having discussed the features and benefits of Healthcare Apps, we have to understand that the cost of mobile medical apps differs based on the different type of healthcare services they provide. But overall these healthcare apps improve the experience of doctors and patients by providing responsive features. They deliver optimum results by improving the protocols and process of documentation. They help in better communication between the patients and their health care providers through various resources like messages, emails etc.