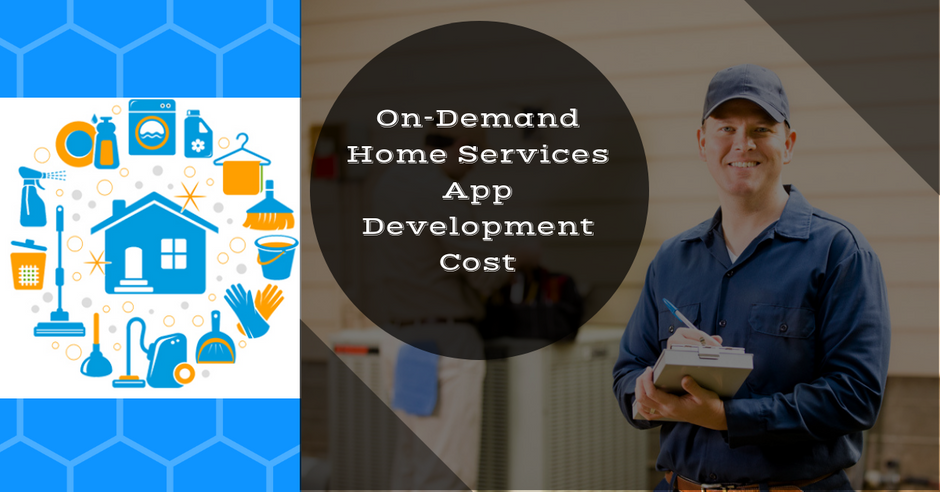 Published October 01,2019 by
Tvisha Technologies
How To Develop An On-Demand Home Services App
These days, people have no time to spend time on home errands because of their hectic lifestyles and working hours. The week-offs are the only days when they can relax and rejuvenate. How can they find time for both doing home chores and relaxing in a couple of week-offs?
The on-demand service app development has come as a boon for the modern lifestyle.
Table of Contents
Why do you need an on-demand application for home services app?
People need on-demand home service apps, as keeping the appliances and maintaining all home activities is tedious and time-consuming in this fast-paced world we reside in. We barely have time to handle everything at once, since we are so worn out from our family and professional lives. It saves their time and comes affordably.
So, It is an innovative approach that provides home services such as laundry, home cleaning, electrical, appliance repair, computer repair, plumbing, carpentry, cars & bikes services, gardening, moving and storage, home organizing, pet care, pest control, home painting, architect to manage their household errands and tedious tasks. Businesses who develop such type apps will gain high and constant revenue as these are on-demand every time. People can hire persons through mobile applications to avail of all home-based services.
What Features are needed to be included in the home services application development?
The on-demand delivery app builder can incorporate two panels-Admin and a user panel.
User Panel
1. Easy Registration or Login
The users can be registered into the application with their credentials. When they want any service, they have to log in and order for services. Or make them log in through their e-mail and other social network credentials like Facebook.
2. Advanced Search
As home services are many, this feature has to be included in the application for filtering the options from the services list as per the user's choice and preferences.
3. Manage and Order Schedule
With this feature, users can schedule the timing for any home service and order. They can also reorder or reschedule or cancel the services as per their convenience.
4. Service Tracking
Users can track their service through GPS tracking software integration is available in the application. For example, if the user ordered an electrician, they can track their live location where they have reached and they can estimate the timing of arrival of him to their home.
5. Rate and Review
This allows users to rate and review the app. And it is the must-have feature because the purchasing decisions of other customers depend based on previous reviews.
Admin Panel
1. Create and Manage the Service List
Admin can create the service list and manage them by adding or removing the services offered by his business.
2. Manage and Verify Service Providers
The business owners can verify the service providers and manage their details.
3. Price Tagging for Services
Admin can add the cost to each service and any additional cost details for the services.
4. Accept or Reject Requests
This feature allows the admin to accept or reject or reschedule the order for any service as per the vacancies available.
5. Dashboard
This feature gives the admin access to monitor everything such as number of orders, number of monetary transactions, number of users, canceled orders, rescheduled orders, number of available services, etc.
6. Deals/Discounts/Promotions
Offering discounts for the services for customers make them avail services from your brand all the time.
7. Manage Reviews
Admin can manage the feedback from the customers through reviews and ratings. He can suitably correct and warn the service providers in case of any complaints from customers.
8. Monitor Reports and Analytics
Moreover, the admin can monitor the analytics through history. It gives in-depth insights into the business and can download the report on a daily/weekly/monthly/yearly basis as per his choice.
9. Help and Support
This feature appeals to users. You should provide all the details on how to use the app, order the services, how to gain discounts through vouchers or codes.
Integrations
1. Push Notifications
It is the must-have feature in any application that reminds users about any updates on limited period offers, new services, discounts, and deals, etc.
It also used for sending notifications to customers about successful payment or unsuccessful payment.
2. Secure Payment Gateways
Every app must provide users financial information. Including multiple payment options such as credit card, PayPal, cash on delivery service, online payment etc drives more customers because of its availability and flexibility.
3. GPS Integration
This is the key feature every home services application on-demand should have to track the order, and it lets the users or customers track the progress of their placed orders.
4. Built-in Chat
This integration enables instant communication between the admin and users. Users can get all the details or answers for their queries on time with this chat application in the app.
How much does it cost to develop an on-demand service application?
The Cost to develop an on-demand home service application depends on UI/UX designers, developers, testers, feature complexity of the app, number of integration, number of services and its locations, etc. It may cost you between $15000 to $30000 and the time required to develop this app would be 3-4 months.
Conclusion
In a nutshell, on-demand home services app development eases the lives of people and the businesses can be successful with greater returns if you hire the right app development company.
Contact our on-demand service app developers as they develop reliable and robust on-demand apps for any type of business as per your business requirements.