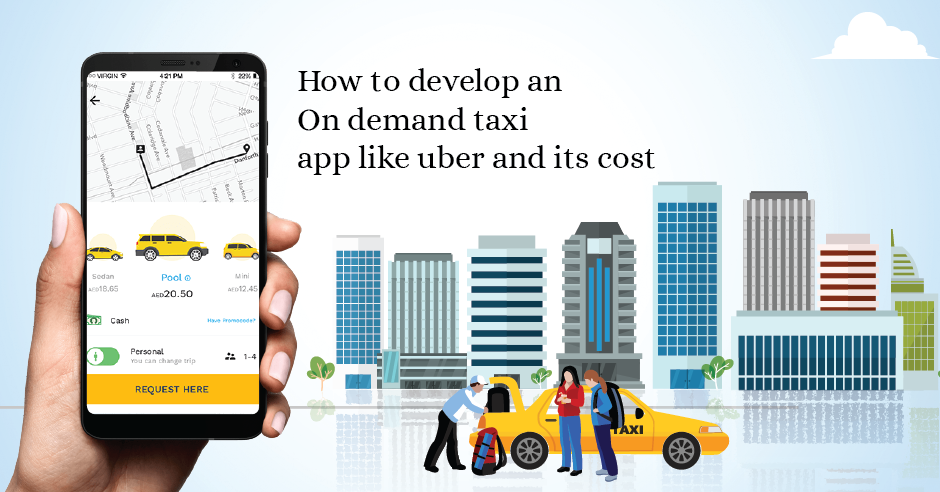 Published December 17,2018 by
Tvisha
How to Develop an On Demand Taxi App Like Uber and Its Cost
The dawn of century brought with itself a wave of the internet. Everything started moving online and rightly so. Businesses flourished in unfathomable ways and even more sprung up riding on the dot net hype.
Then came the era of mobile devices. It did not take long before they rose to a spot of prominence in people's lives. The advancement in mobile devices came in at a very fast pace, something that was absolutely new for the citizens of the world. Coupled with the internet, mobile devices quickly became extremely popular and before anyone could even bat an eye, they had infiltrated even the remotest corners of the world.
These devices became a part and parcel of people's lives. You could even say that mobile devices had become an extension to their personalities.
The one thing that happened with the union of mobile devices and the internet was that everything on the web had come directly into the hands of the user. While personal computers are yet to be replaced, mobile devices are now the de facto option for trivial daily routine tasks and searches.
This led to the advent of an entirely new sector, the On-demand sector. On-demand services are the services that are provided to the users as and when users require them.
These are spread across industries and businesses, but all of them have one common goal and operational philosophy: Public satisfaction and immediate service. One such on-demand service is the taxi booking service.
The advent of taxi booking apps has been a blessing for millions around the world. Earlier, hailing taxi was considered a cumbersome task by many in different parts of the world. The waiting time for taxi would often be quite high and even more so would be the chance of fraud, particularly, against tourists or people new to the place.
However, a slew of local and global taxi businesses have jumped onto the bandwagon and rightly so. These days, wherever you go in the world, you can find the business owners who are looking for the company to develop an taxi booking app to groom their taxi business.
Comparisions Between on Demand and Traditional Taxis
So, now you must be wondering about what exactly do these services do and how do they differ from traditional taxi hailing services. So, here, let us take a look at a few differences:
1. Convinience
On-demand taxi services don't need you to come out of your comfort zone and stand roadside in the hopes of finding an empty taxi passing by and then praying that they are willing to take you to the location that you prefer.
Apps like Uber give you the liberty to book an app from your room and only get out when you know that your cab has arrived on your doorsteps or whatever landmark you want it to be on.
This kind of convenience cannot be fathomed with traditional taxis and hence, you can see, more and more commuters all around the world are willing to switch to on demand taxi services apps.
2. Security
Traditional taxis are often standalone operations. By standalone I mean there is no body to monitor their behavior towards passengers in real time nor the route that they take while dropping you to your destination.
However, taxi booking apps today monitor their drivers, have them rated according to customer ratings and provide you with your real time locations and the shortest path that you should be taking. Additionally, they have a distress button inbuilt for passengers to utilize in case they feel threatened while in the ride.
3. Payment Options
Traditional taxi services are super reliant on cash system, or at best, card payment. While this should not be a bummer for many passengers, however, it doesn't hurt to have options.
On Demand apps like uber provide you with quite a few such options. There is the normal cash and card mode available for you.
However, if you think that is not enough, then they have mobile wallet payment systems too for card-less and cashless transactions. On top of that, all these features are stable, secure and comply with all the latest industry standards.
4. Customer Satisfaction
As I mentioned above, traditional taxi services are individualistic and solely function on the ideology of one transaction to another. They have no initiative to retain customers and hence, they offer lesser benefits and satisfaction to their customers.
Taxi booking apps cannot do such a thing. Their business model is based on loyal customer base and to achieve their goals, they must have a great customer satisfaction package amongst their services.
Features of your On Demand Taxi App Like Uber
As you can clearly see, on-demand taxi services are way ahead of traditional services in just about every parameter that a customer focuses on.
So, if you are thinking of moving into the business then going online is certainly the way to go. The most important thing to focus on if you venture into this sector is the app you are going to develop and its features.
So, let us take a quick look at all the important features that you on Demand taxi app like uber should have: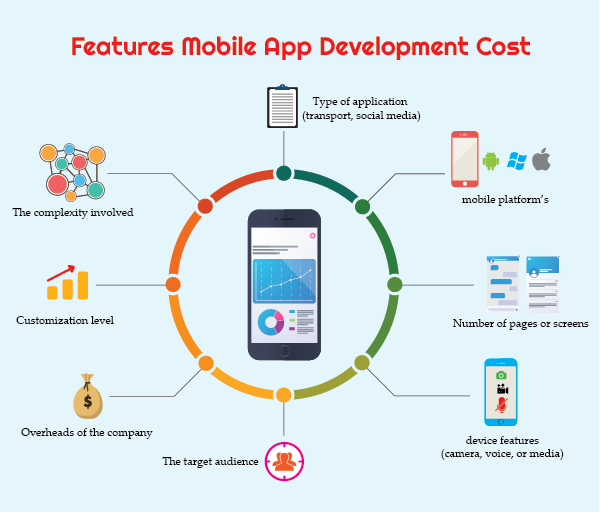 1. Ride booking
Your app should have a window where your users can book a cab at the earliest and mention their destination along with their precise pick-up point.
2. Real Time Location Tracking
Your customers and the driver should know their real time when o the ride so that they can reach their destinations at the earliest via the shortest but the safest route.
3. Payment Options
Your app should have multiple payment options. Cash and card transactions are pretty standard. Apart from these, you can create your own mobile wallet for payments or accept other commercial wallets.
4. Ratings and Reviews
Ratings and review systems will help weed out unruly drivers as well as customers. Apart from that, ratings can also be used to help reward better drivers by serving them customers first.
5. Security
Your app should have relevant features inbuilt for the security of your customers. A panic button can go miles in this regard but you are open to improvise and provide even better services.
6. Stability
The most important thing amongst all the features is the stability of your taxi booking app. If your app crashes all too often, then other features cannot help you regain irritated customers. A smooth user experience can give you a lot more breathing space to accommodate newer features.
So, these were a list of features you can incorporate into your app. These are absolute basics and you should focus on improvising if there are no budget constraints.
Cost of Developing an On Demand Taxi App Like Uber
Well, now that the question of budget has come up, let us take a look at how is it going to cost for uber app development.
The cost of developing the app can vary on a number of parameters. The location of your development team can factor in quite prominently. If the app is being developed out of America or Europe, it might cost you somewhere around $25k to $30k.
However, the cost of development goes down drastically if the development team is based out of middle east of India, where it will cost you around $10k to $15k for an app like uber.
The cost of development will increase with addition of more and more features too.
So, now that you know the intricacies of a taxi booking app, go ahead and boost your business.
We hope that this layout of taxi app will benefit you and for the development. If you are having any query and looking to develop an on demand app like uber, you can get in touch with us. Also, the consultation is free of cost!