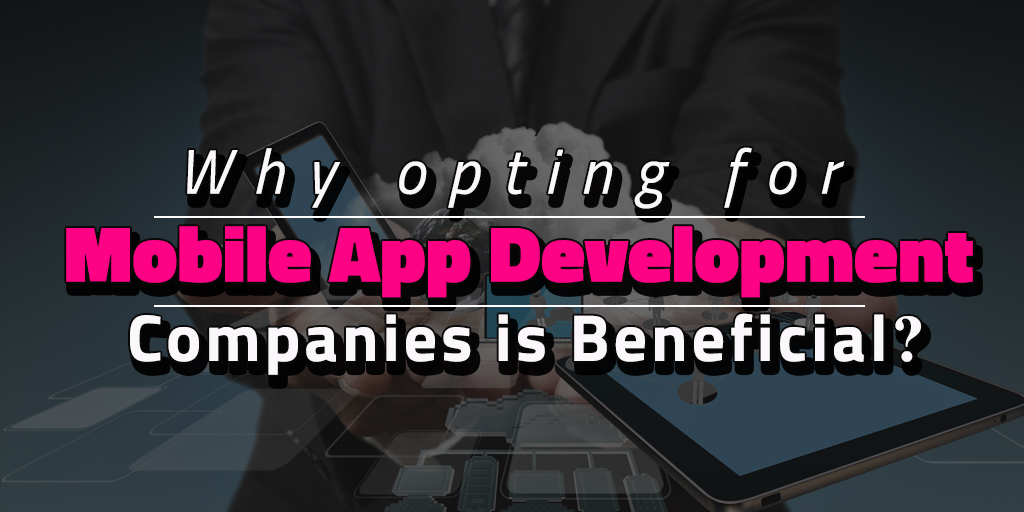 Published June 18,2016 by
Tvisha
Why Opting for Mobile App Development Companies is Beneficial
Thanks to the constant innovation in mobile technologies, mobile applications have become an essential part of the lives of every customer and business. Today these applications are intertwined with our routines. A tech-friendly individual cannot think of going a day without the use of these applications. Not only do they make our lives easy by solving everyday problems and facilitating communication, they are also powerful tools for availing the services of the businesses that we are dependent upon.
As mobile apps cover range of categories- beginning from education, to games, to IT, to entertainment- it has become essential that every concerned business utilizes this medium to connect with and provide services to its customers. When seeking to have their apps developed, companies are often torn as to whether to go the services of mobile app developers or choose the services of a trusted mobile app development companies.
Benefts of Hiring a Mobile App Development Company
Let's take you through some of the benefits that are gained by availing the services of a mobile app development company:
1. You Can Select the Company Based on the Expertise Required
Whether you want to opt for the services of an android app development company or an IOS app development company, it completely depends on your app development needs. With plenty of reputable app development companiesin the market, it is easy to make your selection based on the expertise provided by the company. With years of familiarity, such companies can deliver on time and handle your complex requirements with ease.
You can always do your own research before singling out a company. It never hurts to question the company about its experience in dealing with projects that are similar to yours. Be a little wary of start-ups while making your selection, a good amount of experience never hurts.
2. You Can Choose Mobile App Developers Who Have Been Featured by Apple or Google
It is never wrong to ask the company if any of their developers have been featured by a famous app downloading website. This way you can ensure that your company's app is developed by only the best of the talent.
3. You Get to Save Money and Time
Depending on the type of mobile app project you are going for, it is most probable that you will save money by hiring a professional android app development company or an IOS app development company. By requesting customized services you don't just save your operational costs, you also save the time needed to execute the project.
4. You Gain from Global Experience
Many reputable companies have the experience of working with clients from around the world who deal in various industries, ranging from gaming, e-commerce, to entertainment. With such varied experiences an established mobile app development company is bound to give you an upper hand with your app development project.
Thus, it is easy to conclude that availing the services of an app development company should benefit your business on multiple levels. Yet, it is crucial that you do thorough research before settling on a company that provides cost efficiency and expert skills- all at the same time.