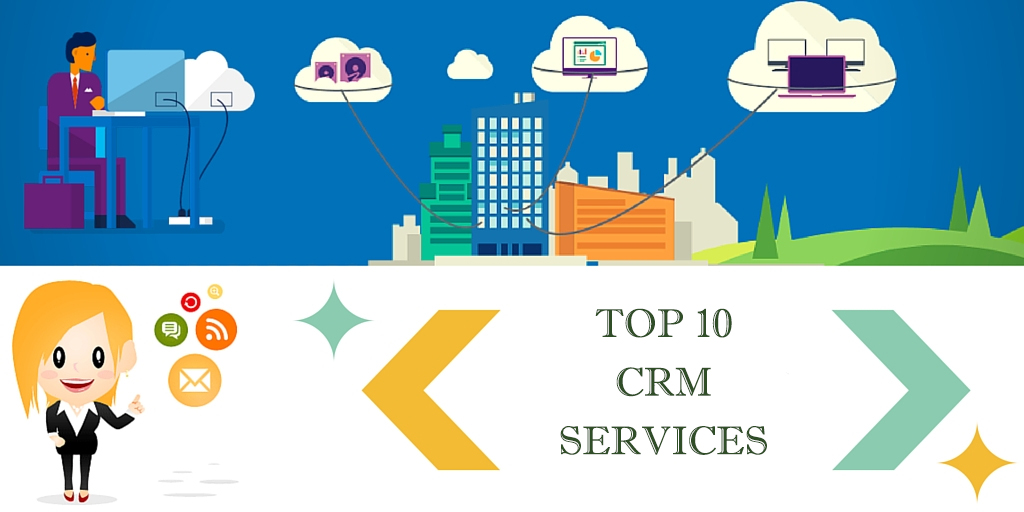 Published October 07,2023 by
Tvisha
Top 10 CRM Services for Streamlining Your Business
In a world dominated by the presence of IT in all spheres of life, communication has become as extensive as ever, while getting easier and more fluid. This has enabled businesses to elevate the inter- personal relationship between their clients and the corporation to a whole new level. Customers are the bedrock of any successful business, and putting in place an efficient system that pro-actively maintains and manages a healthy customer relationship is as essential for the company's professional growth as any factor. In this context, Customer Relationship Management (CRM) software is a vital cog in any organization, big or small, and companies investing in a good CRM solution usually end up better endowed than those who do not.
There are many different CRM solutions available in the market today, with each new service offering something different that its competitor misses out on. In view of its growing importance, we have charted out the top 10 CRM services, not necessarily in that order, that you should invest in.
1. Salesforce.com
Salesforce.com has over the years retained its spot as one of the best CRM service providers, thanks in no small part to its persistent commitment towards innovation to keep itself a step ahead of the rising competition. The company has a rich portfolio of solutions-suite with a wide range of available integrations, allowing those looking for specific requirements from their CRM system to confidently pick Salesforce.com.
2. Pipedrive
Pipedrive offers a CRM software which is extensively suited for those looking to efficiently manage their aggressive sales process. The software's remarkable sales management tool facilitates businesses to carry out a wide variety of functionalities, including but not limited to scheduling meetings, managing deals, and keeping track of products, team members, and time lines.
3. Zoho
With a CRM software like Zoho, companies never have to worry about keeping track of prospective clients, leads, or deals, as the software automates all these tasks for you. It therefore allows businesses to focus more on carrying out the actual deals than managing them by giving a complete overview of your sales cycle and potential opportunities, thus improving efficiency and bringing down costs.
4. Infusionsoft
Infusionsoft is one of the most comprehensive and extensive CRM softwares. Its powerful tools provide you with great a experience in handling your customer relationship management needs. They offer solutions specific to needs pertaining to your industry, and with it as your CRM you can easily ramp up your lead generation and sales conversion rates.
5. Infor Epiphany
Infor Epiphany is one of those CRM services that ensure your company's growth never takes a hit. Through a variety of service offerings and solutions tailored to meet your company's specific needs, Infor facilitates a very positive and proactive relationship between your company and its clients. The CRM company accomplishes this by taking advantage of its widespread global resources.
6. Freshdesk
Freshdesk makes use of some of the best features of a CRM tool to help businesses stay on top of their relationship with their customers. The software efficiently manages to integrate its services so users can streamline their information between sales and customer service departments, allowing for a smooth interlink that improves the customers' experience while boosting the company's business.
7. Punchh
A CRM solution specially designed for restaurants, cafes, and convenient stores, Punchh enables business to retain and engage their customers through an efficient and interactive system in place. With its unique and engaging loyalty programs, gift cards, reviews, instant surveys,social referrals, and online ordering services, customers are always left with a feeling of satisfied and interactive participation.
8. TeamSupport
TeamSupport is one of the leading CRM software available in the market today, with excellent B2B customer support features built-in in its powerful tools. The software manages and links your business' different departments so that they can collaborate well to provide enriching customer experience.
9. Highrise
With Highrise as your CRM system, you can be assured of keeping your crucial data, like costs, contacts, or leads to remain intact and always accessible with utmost ease. Your business communication transpires with seamless efficiency, thanks to Highrise's efficient programming that enables easy conversations and collaborations between you, your team-mates, and your clients.
10. SugarCRM
SugarCRM is a software trusted by millions of business organizations around the world as it helps cultivate a healthy relationship between a company's sales professionals and their customers. With tools that help automate processes for faster response and communication, SugarCRM excels in managing all fields of sales, productivity, marketing, support services, and analytics among others.