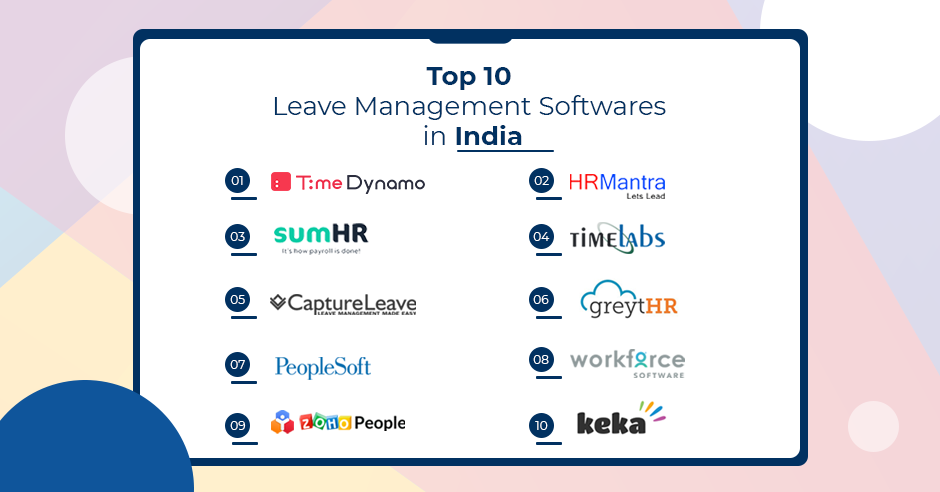 Published November 03,2022 by
Tvisha Technologies
Top 10 Leave Management Software in India
"Productivity comes with the employee performance where performance is measured by leave management software"
Every organization needs to maintain and manage the attendance of all employees. It will be troublesome to keep an eye on the attendance and leaves of each employee if your company has more locations and hundreds of workers. Besides, calculating the actual working hours is a tough row to hoe since it depends on many parameters such as excluding the leaves, breaks, permissions, holidays and including the overtimes etcetera.
Revamp the manual process of managing the attendance with the conventional tools with the latest leave management software app or software. These applications will help in receiving, approving, and rejecting leaves by auto-generated e-mails. Record all leaves of all employees and generate reports with a single click into the application.
What is Leave Management?
Leave management is all about recording, managing, and tracking employee's leave requests. It handles the leave requests of an employee impartially while making sure that the employee's absence will not affect the business.
How Do You Maintain Leave Management?
You can maintain leave management by considering these things -
• Know the law.
• Understanding your business strategies and goals.
• Creating leave policy rules.
• Integrating leave options into standard operating procedures.
• Allowing leave management policies to evolve.
• Communicating any changes as soon as possible.
• Remain consistent.
Top 10 Leave Management Software in India
All the software for leave management goes through an automatic approval or rejection process. These applications will contain Manager, Admin, and employee accounts in the application, and it tracks staff leaves and monitor the HR workflow. Save your time, money and efforts with this robust software.
1. Time Dynamo:

Time Dynamo is the best-in-class and top leave and attendance management software with the advanced feature set and biometric integrations. This real-time tracking attendance application is helpful for automated generation of payrolls, especially for daily wage labors. It can be operated anywhere within the organization, company, industries, or educational institutions. It relieves employees from the complexity of getting approvals through mails every time. And all the employees can also manage their own leaves data. It is like "one size fits all". You will have all the features within this single application.
Integrated Features:
Biometric integration (iris, fingerprint, and face)
Geolocation and Maps integration (GPS tracking)
Absence management (holidays, leaves, permission, exceptions)
Payroll Generation
Mobile applications
Analytics and User report
Scheduling details
Attendance tracking
2. HR Mantra:

HR Mantra is a global software for leave management that can be in-sync with any type of organization and company. The HR policies of any location well go with this application. This system has the flexibility that the company owners can customize or modify the templates and features according to their requirements. For example, if you want to include/exclude any leaves, you can add/remove the feature. It has a special feature of the negative balance of leave management, where there are automated salary cuts for excess leaves.
3. SumHR:

This modern attendance management software is simple yet effective in tracking and monitoring all the leaves of staff. The features included in this application are as follows:
Attendance monitoring
Leave tracking
Full and Final (FnF) settlement – A procedure in payroll generation for exited employees
Employee directory and management
4. Timeslabs Professional:

This cloud-based human resource system is one of the best leave management system. HR managers can configure their own features based on the company's policies. The leaves can be allotted, altered, encashed to all employees based on their preferences.
Balance leaves
Transfer leaves/lapse leaves
Reports
5. CaptureLeave:

This is also cloud-based leave management and vacation tracking system. The comprehensive leave and absent management feature save the time by accurately auto calculating all the leaves of employees. It has the mobile application for enhanced user experience with impeccable security feature. This system has customizable tools according to various HR policies. As an HR admin, you can handle your own feature set of this software for leave management.
6. GreytHR:
This leave management software help in managing your company's HR workflow in a single interface with customization feature. Customized HRMS (Human Resource Management System) portal allows any company either small or big customization of features in absent management template according to their wish, and it can be integrated as a mobile application. It can be available at affordable prices.
7. People Soft:

This cloud-based online and best leave management software as well as app that is suitable for MNC workforce. Payees (employees) can request leaves with a reason and view it in the future. As an HR manager, you can include the types of leaves and manage them. We also provide end to end recruitment software with a centralized database. You can generate reports by selecting specific ranges (Daily/Monthly/Yearly).
8. Workforce:

This simple to use leave management software free facilitates automated leave requests (any type of leave) and based on that you can also get remainders. Admins can keep track of used and balance leaves of all employees. It allows monitoring staff's time-off hours so that help in enables easy payroll generation. The custom approval flow in this robust application allows customization.
9. Zoho People:

This HR and Payroll management software is best known for timesheet attendance. Each minute can be accurately tracked and leaves are managed by, which generates billing to all employees. It can be used for any industry irrespective of scale - small, medium, or enterprise applications.
10. Keka: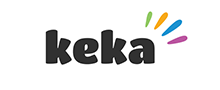 This is the best leave software that helps in streamline the HR and Payroll workflows. Automate your processes with this leave and attendance management system, which has the key features such as GPS tracking, payroll generation, web portal, attendance tracking, employee on-boarding, and exit etcetera.
FactoHR: This is a cloud-based HRM software intended to give HR managers information into their workforce, as well as to assist and automate HR procedures from employee hiring through retirement. HR managers can also handle various shifts, weeks off, and overtime computations. They may choose several review cycles where they may evaluate performance on a daily, monthly, quarterly, half-yearly, and annual basis for Review Intervals.
FactoHR offers the following features:
Recruitment / Onboarding
Payroll & Compliance
Time & Attendance
Expense & Performance Management
Timesheet Software
Retirement Benefits
Summary:
Conventional leave management tools or best leave management software free of cost to use are used in monitoring leaves in any industry are an archaic and time-consuming one. So, it is the need of the hour to all to shift from existing methods to a new solution with software development.
Since HR Management Tool for Remote Teams policies varies from company to company, as an HR manager, simplify your mundane HR and Payroll workflows and work smart by choosing one of these smart top 10 leave management software in India as per your organization's necessities.
FAQ
Which software is suitable for leave application?
Timedynamo is the best software for leave management suitable for applying for leave, with great features and biometric integrations. Here the employees can manage the leaves data.
How do I create a leave management system in Excel?
• Open Microsoft Excel.
• Go to New, then select the available templates.
• Find the schedules option.
• Choose business schedules and select the template that suits your business needs.
• When you pick the template, click download, then open it in Excel to edit it.
How do I create a leave system?
You can create a leave management system like this -
• Design a custom leave process.
• Configures the approval workflow.
• Configures the holiday list.
• Set the deadlines and accessibility controls.
• Trace available and used days left.
• Create and export reports.