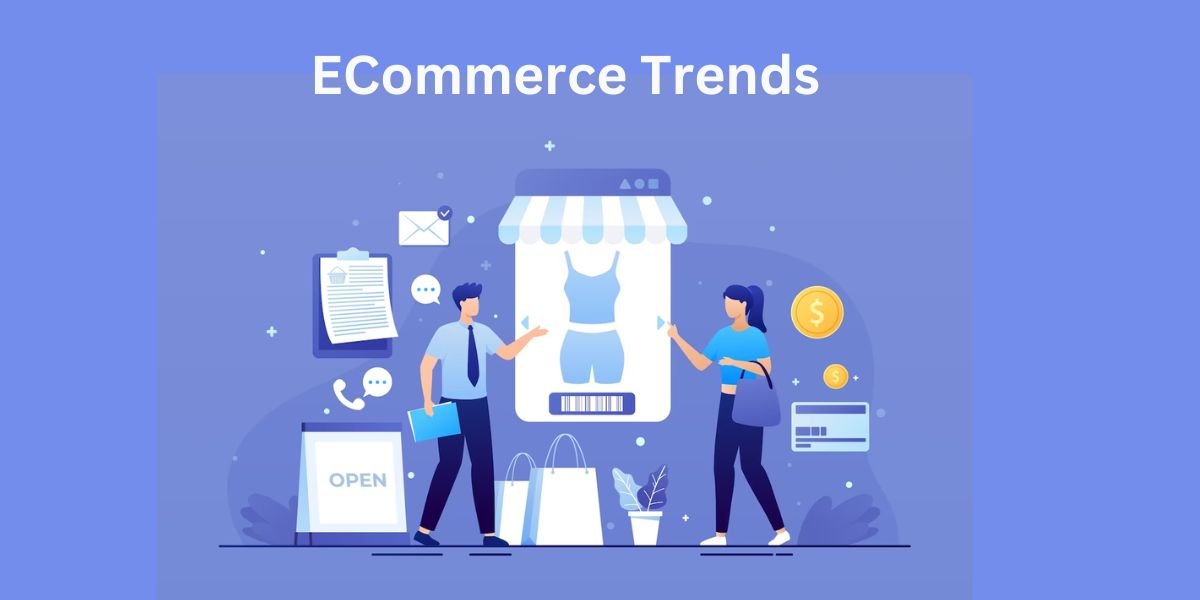 Published March 09,2020 by
Bob Forer
Top ECommerce Trends to Watch in 2023
The use of internet has grown and spread around the world from the last two decades. With the increasing reach of internet, the trend of Ecommerce business is expanding and also primed to play an important role in global economy. Ecommerce is a great way to enlarge the existing business there by increasing sales, reducing cost and improving client satisfaction. As Ecommerce competition is heating up with each other day, many Ecommerce Website Development Company are going to the ends of the earth to steal customers from their competitors. The uprising trend of Ecommerce website development may serve as an opportunity to generate maximum profit for your online business.
Finally, we bid farewell to the year 2017, that ushered in an upsurge of mobile shopping, social media campaigns and cloud-based inventory management, among others. Here's a list of tried and tested eCommerce trends which will continue to increase your profits and improve your customers' user experience in 2018.
Here the List of Top Ecommerce Trends to Watch in 2023
1. Say Hello to Voice Searches and Purchases
In the upcoming years of 20th century, smart phone and home smart speakers may allow the user to search and act online with a voice assistant. Currently 40% of people are using this voice option more to local intents like ordering pizza, searching near-by ATM , researching a restaurant , which may be expected to reach 50% in 2020. In order to capitalize these options, experts are recommending to optimise Google business listing page with unique URLs, which includes relevant data like name, address, phone number in your On-page content.
2. Omni Platform and Omni Device
As many people start accessing the online platforms and devices in order to integrate with internet 2018 will see all platforms full. Conducive to reach the multi-channel shoppers, everyone must use the seamless visual and UI experiences in between the platforms to interact the clients effectively with single entity. Make your ecommerce website strategically with consistent branding, design, navigation and advertising.
3. Additional Fulfilment Options
With the increasing online sales, every one prefers same day delivery with an option to return. A number of studies have also shown that many customers do not hesitate to pay extra for same-day delivery. Nowadays, ecommerce businesses are exploring creative ways to reduce delivery time of orders. Some Ecommerce development companies may also offer the flexible delivery option to clients by setting the local drop-off points to ensure the faster delivery options. The customers may also need an option to return their orders with minimum fuss and time lag.
4. Video Content
Video- the fastest growing format in the mobile culture to enhance the online consumer internet traffic. It is one of the most interactive and face to face conversations with your potential clients that helps to increase your purchase intents to 97%. It will even explore the way to promote product more effectively through the user generated video content.
5. Chatbots and Messenger Apps
In 2018, chatbots and messenger apps are the interactive and instant connection with clients on 24/7 basis. These chatbots can operate through messenger apps, which may find favour in 2018. Currently many ecommerce companies have started using the chat bots to provide personal shopping service, send messages and special offers. The dedicated teams of Ecommerce website developers can make your shopping experience personalised by designing your website more interactive by using chat bots and messenger apps.
6. Augmented Reality (AR)
Augmented Relaity is an engaging way to reach a wide range of clients on mobile devices. It is a quick, easy and interactive way for various platforms of Ecommerce websites. In 2018, this technology is all set to enhancing or amplifying the visuals of the real world that we see through our eyes, with the help of computer generated imagery. It helps to promote positive communication with customers and also within the business organization thereby improving work functions