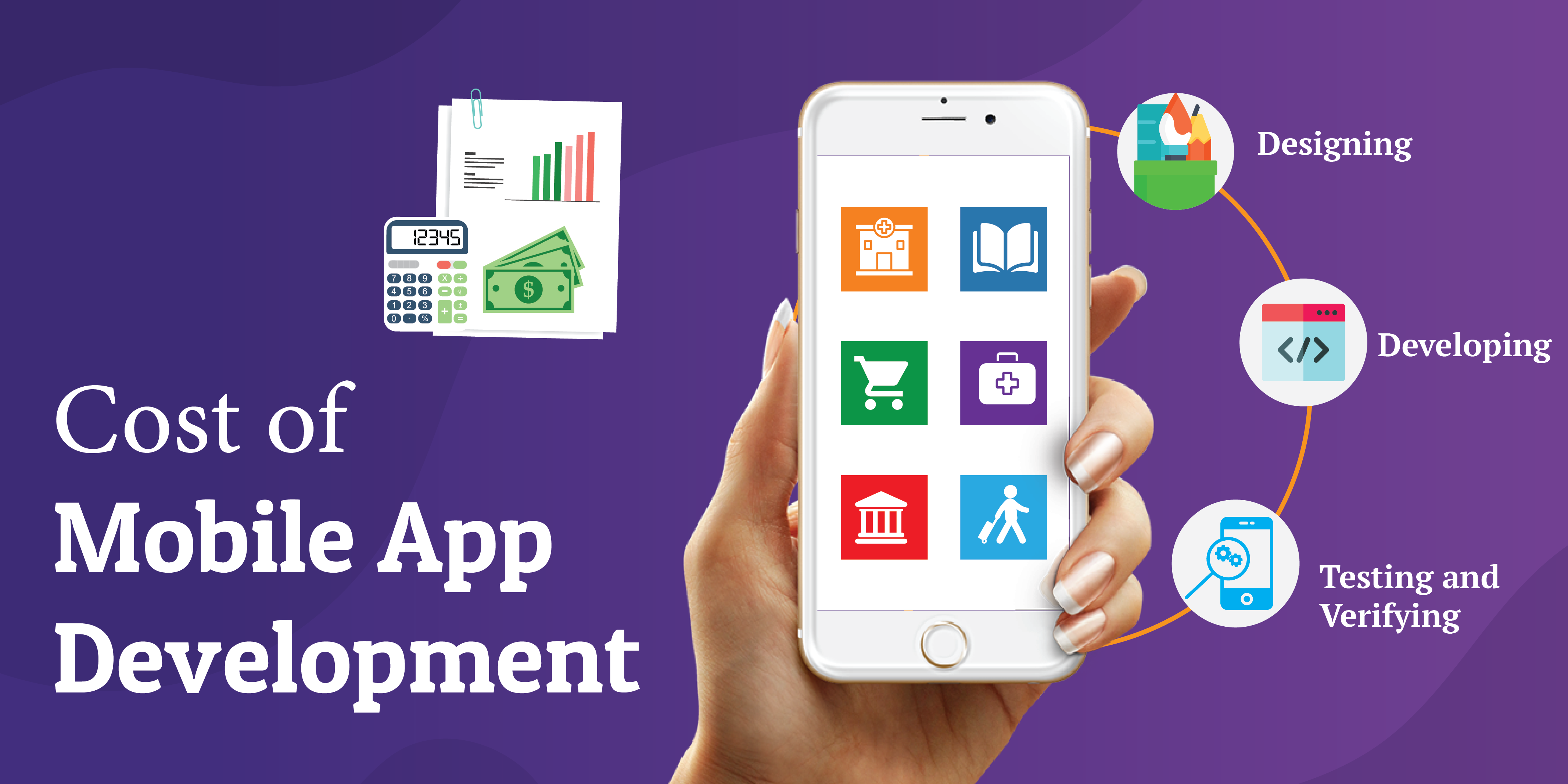 Published November 22,2018 by
Jamie Campbell
What Must be Considered while Estimating the App Development Cost in a Country like India ?
Developing a mobile app can boost your business and help you connect more to your clients and customers. However, many people apprehend to take this step for several reasons.
One of the most common reasons is – money. Yes, the foremost question clients asks before getting indulged into the process of mobile app development is "How much money does it take to develop an app for business?"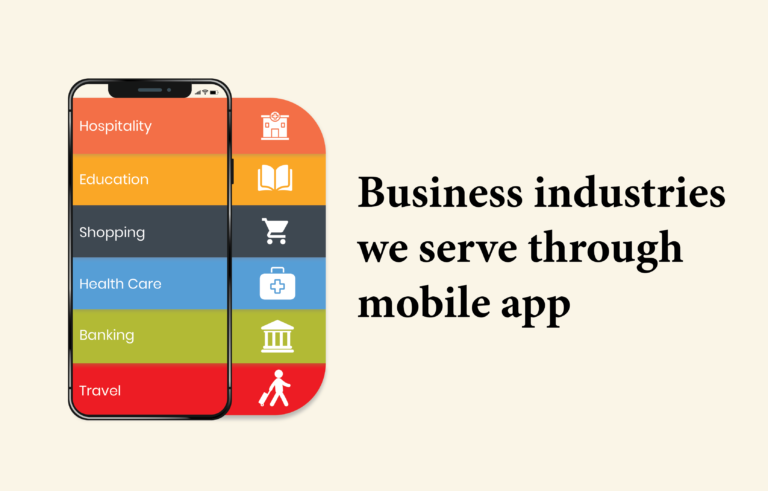 As much as this question bears importance, it would be really unfair to look for a straight universal answer for the same. It is a matter of fact that every application has to fulfill certain requirements which would decide the cost of developing it. In essence, certain deciding factors or parameters are involved in the cost evaluation process of a certain mobile application. These factors are considered while evaluating the actual app development cost.
Mobile application development cost varies from country to country such as mobile app development cost in India may be lower than that of USA or UK. Providing your users more than just a website can improve your business. Making use of the best technology and resources that you have can result in best for your venture. However, mobile applications can also ruin the scenario if not developed aptly.
Several aspects such as UX/UI designs, Platforms, App integration, user interaction, data security, technology (Android and iOS latest versions), the complexity of the app, testing and verification of the app and support system and maintenance, all this adds up to the cost of the mobile application development.
Factors That Determine App Development Cost in India
Let us dwell more into these factors that are involved in estimation of the cost of app development in India –
1. UX/UI
The user experience or user interface as it is called is one of the key factors that influence the cost of mobile app development. Who wouldn't like to have a mobile application for his clients and customers support and love? Well, this requires a great team of developers which would cost you more than the normal but as long as your application is giving your customers what they want – great experience, it should all be fine.
2. Application Platform
An application developer will ask you whether you require a single platform or across one. This can be a deciding factor in estimating the cost of developing the app. Many opt for a single platform in order to cut the price by reducing efforts.
3. Latest Technology
Including latest updated versions of operating system namely, Android and iOS might cost you huge chunks of money. However, it can be reduced to lower down the expenditure. A good developer can help you lower the cost and still get you the best.
4. Hourly Basis
It goes without saying that a lot of efforts are involved in developing an app. Therefore, it is but obvious for them to charge a good amount. More often than not developers charge on an hourly basis, the rate, however, varies from place to place and needless to say, that experience and credibility too plays an important part in deciding the rates. In countries like India, the estimated hourly rate is somewhere $10- $80. If you have a mediocre budget you can choose to develop a mediocre app with decent quality features and less complexity. The choice is all yours.
5. Outsourcing a Developer
If you have a low budget and want professionals to work on developing your mobile app, one of the best thing you can do is outsourcing a developer or a team of developers. This basically means that a company owner who wants to develop a mobile app but in a decent budget assigns the job to a group or an individual developer from another place or country. This helps you cut the cost up to an extent.
6. Assigning the Job to An IT Company
If the budget isn't an issue and you only care about the development of the application, it is recommended to assign the job to a company. It ensures you with much credibility and standards are even higher than that of individual developers.
7. Gradual Improvement in App Development in the Last Few Decades
The stakes are really high. It involves a lot of money, time and much more in developing an app. Therefore, before hiring a developer or signing a contract with a company for the same, the consideration of their performance graph of the past few years or decades should be second to none. There has been a huge evolution in the mobile app development process throughout the globe. We have come a long way and still thriving to go further beyond.
8. App Support and Maintenance Cost
The job isn't done just by developing the app. App support system and maintenance cost also add to the expense. However, many people refrain from providing any maintenance or app support system but it shouldn't be ignored at all. It creates hindrances in providing users with uninterrupted user experiences.
9. Security Concerns
Nobody would like to lose their confidential information by using an application. Therefore, investing in data security concern is a must.
10. App Testing
So the app is developed by now but how would you assure your users that whatever you've developed is befitting to solve their queries? Yes, testing the app is what needs to be done. However, app testing too will cost you a handsome amount of money. An app testing process is also a part of the development process therefore; it becomes the duty of the app developers to check whether the product is fit to be used. Some app developers do not have a strategy revolving around testing of the app, although most of them do have.
Doing research before assigning the development is highly recommended. know more on How To Determine The Mobile App Development Cost
Average Time Spent in Developing an Application
Approximately 300-600 hours are spent on developing an app even more so to speak. If you have knowledge of the hourly rates of the concerned IT companies of various countries, it would be easier to estimate the development cost.
An app development cost includes – Analysis of requirements + Designing + Development + Testing and Verifying. Everything included is the actual or final pricing of developing a mobile application in a country like India.
Conclusion
Mobile development app cost involves several aspects which are needed to be considered. It is also required to hire professionals who can curb your extra expenditure to a minimum and still produce best out of the given circumstances. A businessman spends money on a mobile app to get benefit from it, therefore, better ROI or return of investment is what he is actually looking for. It's a dual benefit process i.e., users get great app experience while you get better ROI.
Do not compromise on the quality of application as it is not a subject matter that should be dealt leniently. The stakes are high and the future of the business depends on how technologically advanced strategies it possesses. Moreover, it depends on the sincerity of the developer team. Choosing a bad team or amateurs to do the job can cost you much. All these things together should be considered in order to develop a product of your desire.