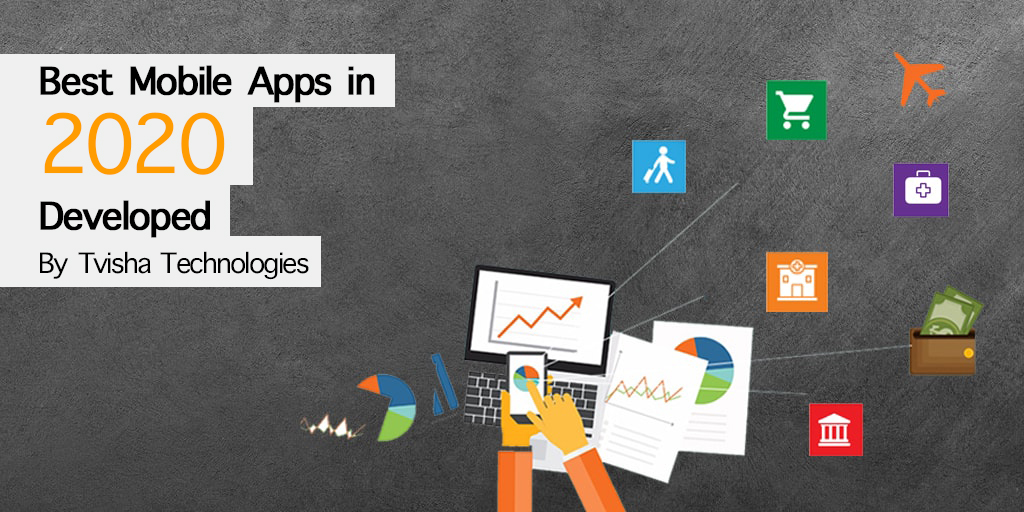 Published March 02,2020 by
Abhilash Engala
Best Mobile Apps in 2023 - Developed By Tvisha Technologies
In this technology-driven world, mobile apps are growing as an influential form of digital interaction. So having an app that showcases your business can help you increase your market exponentially.Tvisha, being a leading mobile app development company can help you enhance your business by understanding your requirements. As mobile apps are easily accessible and are widely used by many they help you boost your business and are a great marketing tool. Our experienced techies developed some of the Best Mobile Apps in 2023 that helped many startups and entities to expand their business.
Having experienced mobile app developers and visionary designers, Tvisha can help you in supporting your mobile application development project. We, being a renowned company, provide a wide range of features for your mobile applications in accordance with your typical business needs.
Our team of experts is highly skilled in developing sophisticated solutions to our customers on various platforms like Android, iOS etc. We employ advanced technologies such as
To design the robust yet simple mobile app solutions to our clients. We have developed over 250+ applications in Android, iOS, native and hybrid.
Natural language processing
Incorporated in the year 2003 as Tvisha Technologies by a group of ardent and passionate NRI's, we have branches operating in India, USA, Dubai. We serve our customers with utmost dedication and commitment.
Best Mobile Apps That We Developed for Our Clients
1. Mutual Caller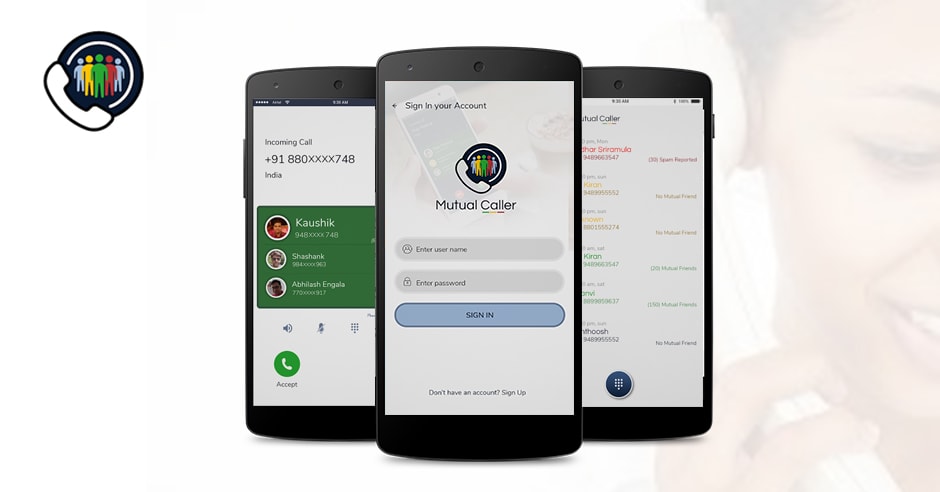 The mutual caller has been developed by Tvisha Technologies which is more or less similar to true caller app development.
Mutual Caller registers Mutual Contacts – common friends if any, of you and the unfamiliar caller.
Unknown calls having a minimum of one mutual contact is shown green. Those with no mutual contacts are shown in yellow or orange. The numbers which are reported as spam by the users are designated in red color.
Color coding is one of the best ways to categorize the calls in just a single glance. Different colors used to distinguish between various call makes the user interesting and enthusiastic.
If your mobile is lost or misplaced you can use the Virtual Sign option in Mutual Caller Menu and sign in using your credentials (number & password) then all the contacts of your mobile gets displayed. This exceptional attribute is also available on the web at www.mutualcaller.com.
This app is exclusively available on the Android and Web platforms.
2. True Matrimony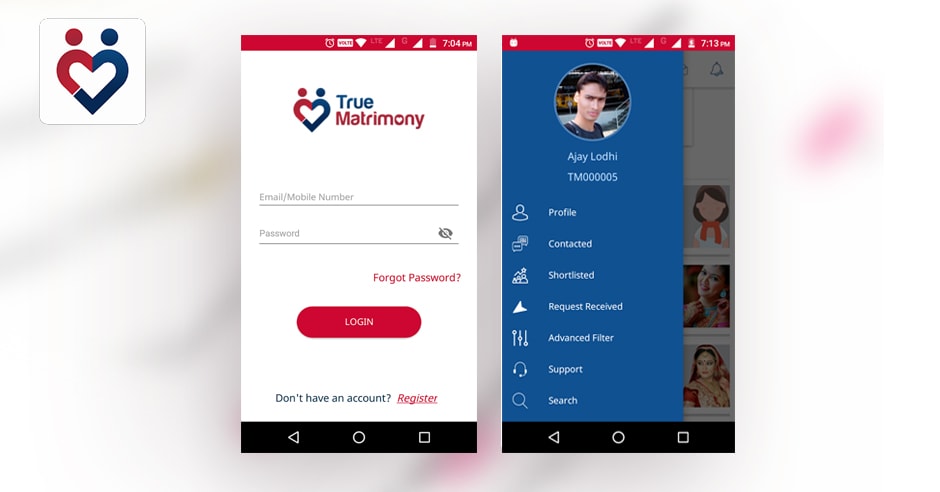 This is one of our best works in matrimonial app development.
Our online matchmaking services enable you to find your soulmate. You can just pop your details and find the soulmate who matches your interests.
Our app is simple and secure. With simple features, we connect the dots to the biggest event of your life and make your memories last for a lifetime.
This app is exclusively available on Android, iOS and Web platforms.
3. BlueCross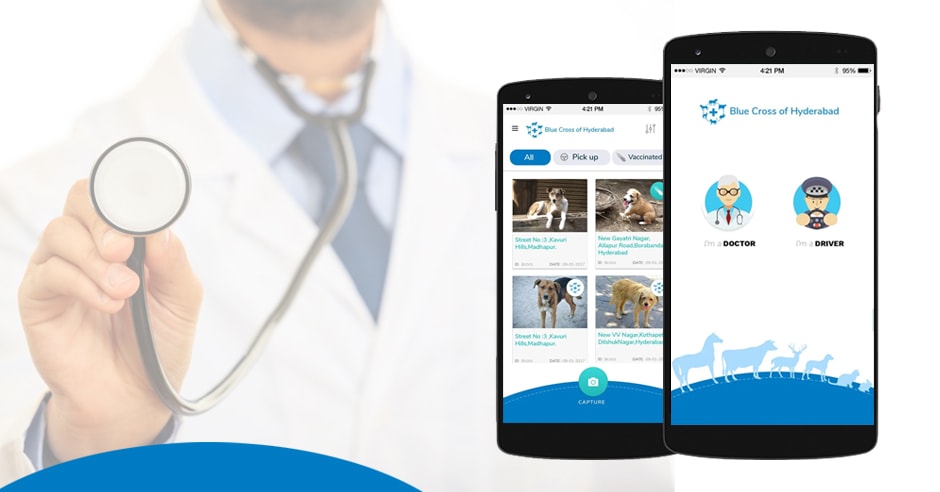 We also extended our wings into the field of NGO app development.
We developed this application notably for the unit of BlueCross. The driver and the doctor have access to this mobile application.
The driver who picks the animals from the city streets will upload the information about that specific animal and share it with the doctor. Then the doctor will carefully study the details and he will vaccinate or do surgery for the animal and then he updates the data.
The admin will decide when to release the animal at the same location from the spot where they picked up.
We provided an inbuilt navigation feature which helps the driver in finding the location of the animal from where it was picked up.
This app is available on Android platform.
4. Bee-Homes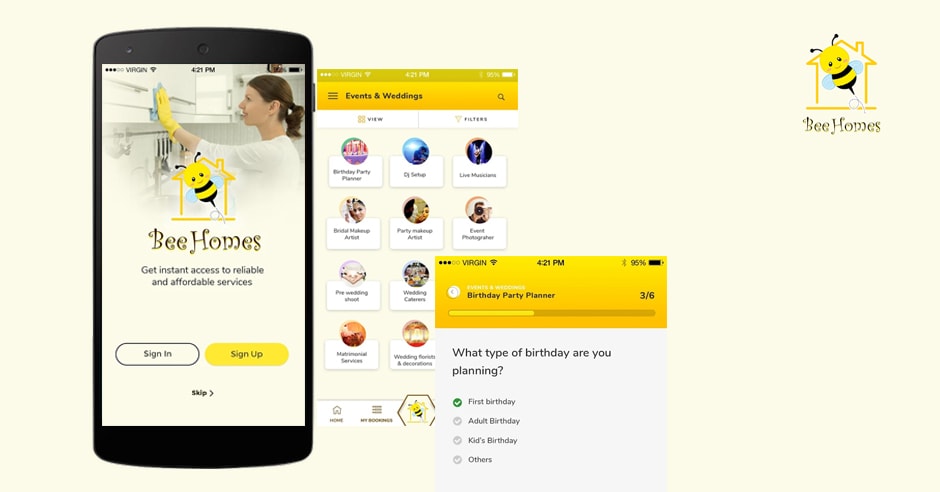 Through this app, they hire young, passionate and dedicated professionals who work sternly for all types of services.
Bee-homes is one of the best mobile app developed by us in 2018. It is one of the rapidly growing startups in Vietnam.
They provide personal services like beauty, spa, mobile, other appliance repairs and whatnot which are related to daily life.
This is one of the Best Mobile Apps in 2018 that is developed by Tvisha Technologies available on Android.
5. Ananya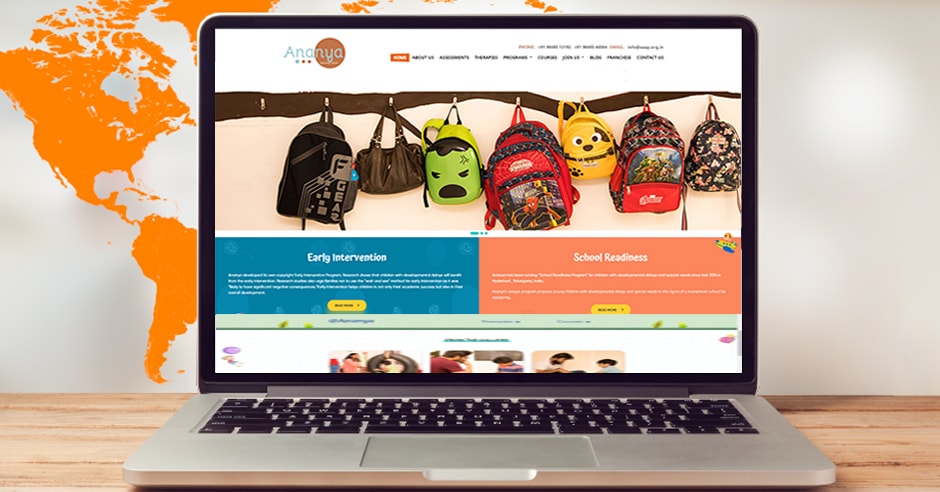 We designed a website for Ananya which basically provides services to children who are suffering from developmental delays.
Through this website, they accept the details of the children and they directly evaluate the ailments in their organization.
They exclusively offer speech therapies and many other services to enhance the mental stability of children.
This functions only on the Web platform.
6. Quintto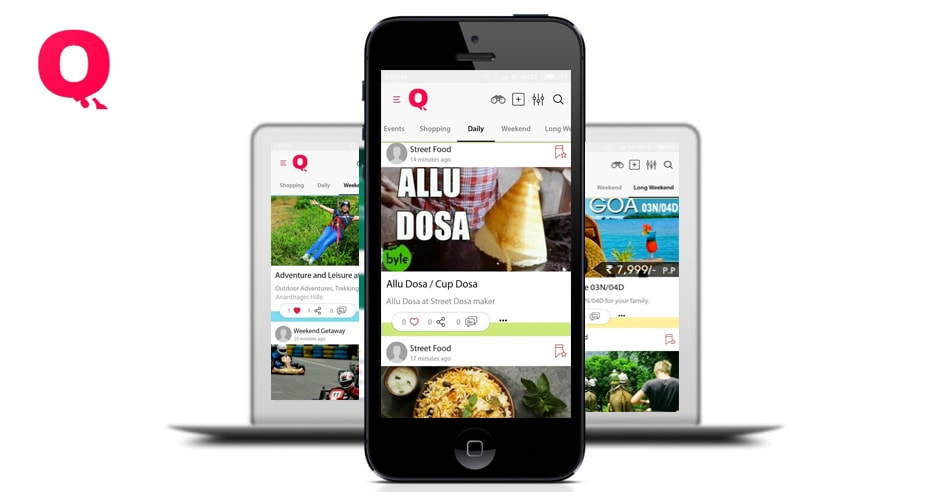 By employing advanced technology, we also stepped into the social media app development.
As we know social media is all about the contemporary things that are happening around us. It helps you get connected to anything that grabs your attention. You can meet new people as well as you can maintain the same bonding between your old friends.
In this app Quintto, you can find and follow any category or any pages easily. You can like, share and post whatever you want. Create your own designs and explore new trends of fashion and share them with your family, friends, and followers.
You can find this app on the Android app store.
7. Troop Messenger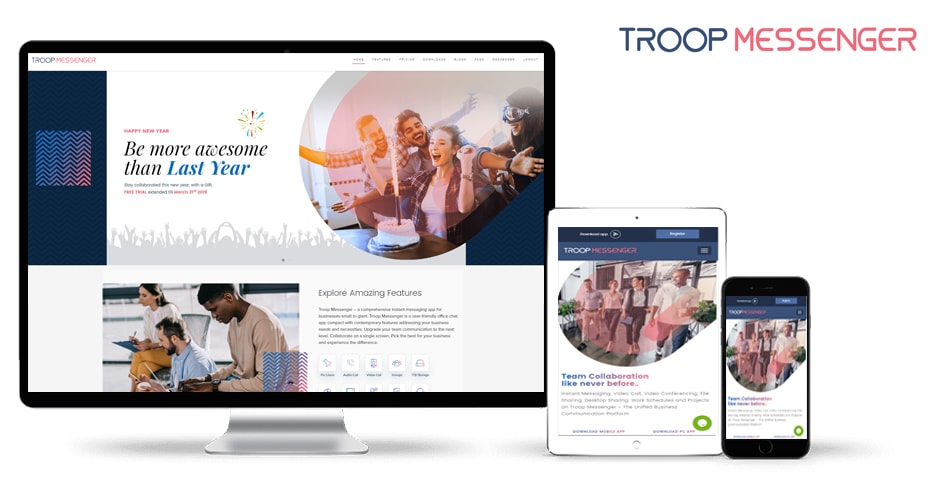 We are delighted for establishing a trademark in office messenger app development.
Troop Messenger is an extensive instant messaging app for business organizations- small to enormous. By engrossing the contemporary features, it satisfies all your business needs.
Our office chat app promotes constructive team communication without stepping down your seat. We provide you with the best ever features and ensuring customer's privacy is our primary objective. So why late just download our troop messenger app and get the best ever experience.
Last but not least, our app is available on Android, iOS and Web platforms.
8. Time Dynamo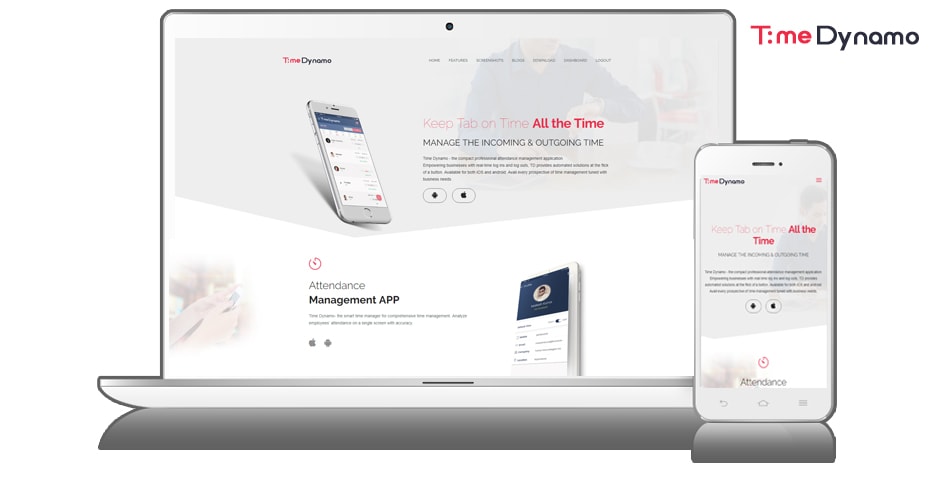 By taking the Biometric attendance app development to another level, we are here with our other work Time Dynamo.
Time Dynamo is an exclusively professional attendance management system which is designed by utilizing all the contemporary technologies.
Time Dynamo makes you awestruck with its amazing features where your employees and employers can track daily attendance and regularize it, and approve or decline leaves as they are connected to an attendance app that records the data captured and it can be viewed from the app interface.
Available on Android, iOS and Web platforms.
9. Ucchavas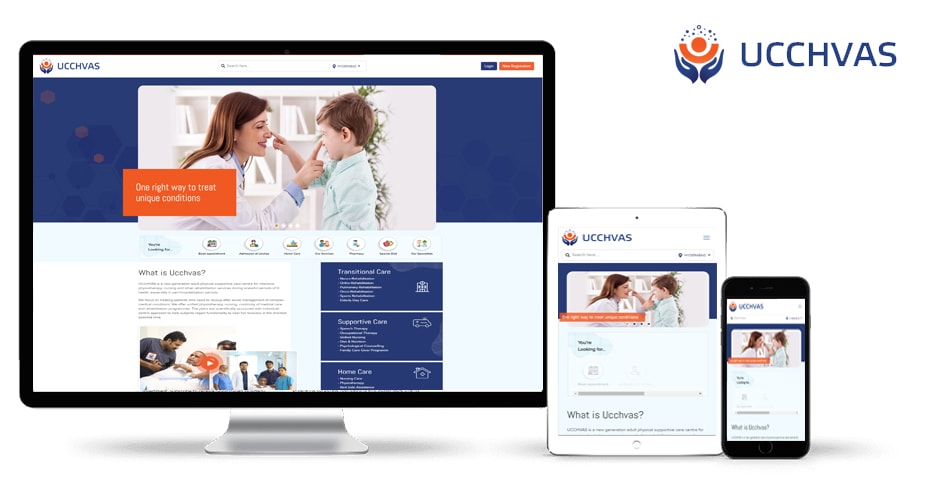 We feel delighted to set foot into the field of Hospitality App Development.
We are proud to develop an app for Ucchvas which is a post-hospitalization rehabilitation service with different specializations like Ortho Rehabilitation, Neuro Rehabilitation, Pulmonary Rehabilitation, Onco-Rehabilitation, Sports Rehabilitation etc.
They wanted to automate their medical procedures from every corner to reduce the scope of manual intervention in the system.
Our highly advanced features facilitate the users to directly book an appointment in their required times with the Ucchvas.
We also developed a feature where the user can directly opt for the services they desire. This is also one of the Best Mobile Apps in 2018 which we developed in the health care sector.
Available on Android and Web platforms.
10. Kleencarwash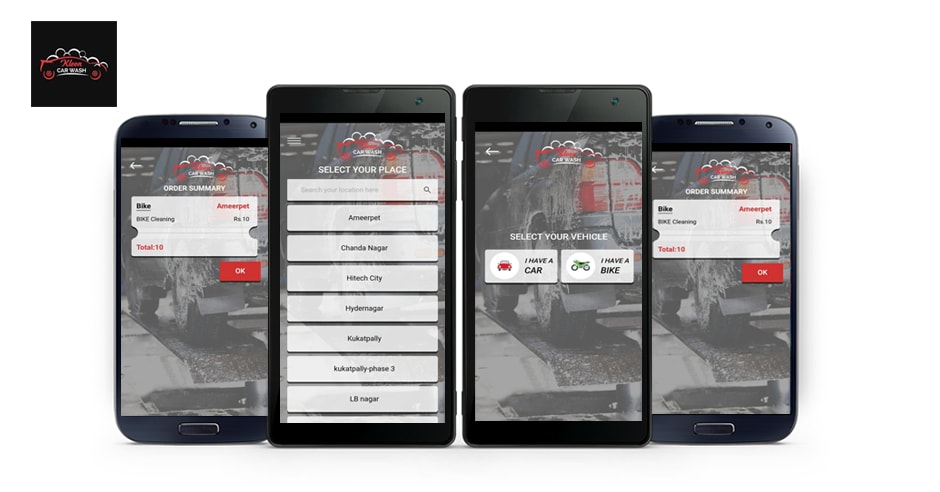 So here is what we did to pull you out of these circumstances by walking into car wash app development.
You have the choice of opting various services in your convenient times. Their detailed and conscientious environment-friendly cleaning techniques will give you cleaner and shinier vehicle much better than the regular wash services.
Available on Android platforms.
You can also check to know more about: car wash app development
11. PayMiTime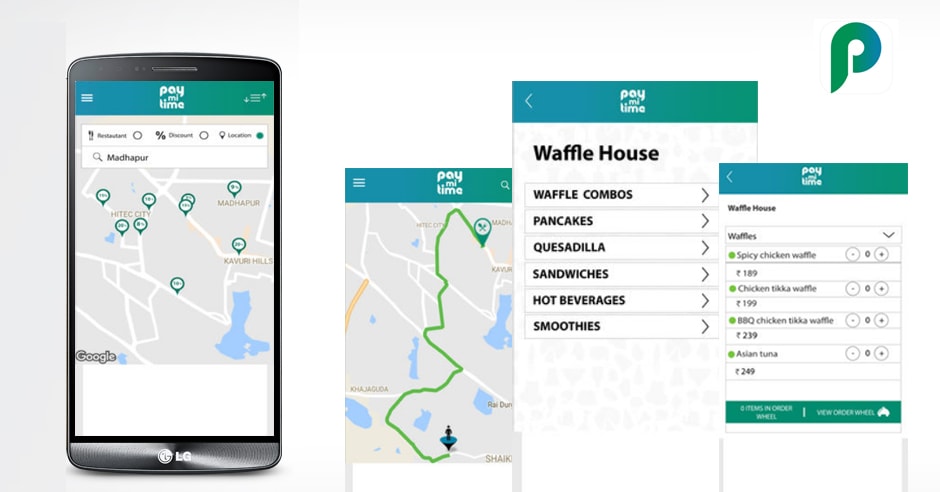 PayMiTime was given birth from the innovative ideologies of our experts in Restaurant app development.
This app allows you to view the restaurants which are in your surrounding area. The user can view the discounts based on time spent and menu card of the restaurant through the application, add and remove items to the cart and order.
PayMiTime offers instant discounts based on the time spent by the customer at a chosen restaurant.
Available on Android, iOS and Web platforms.
We focus more on making our clients happy and satisfied through our applications for many years. We feel proud for developing some of the Best Mobile Apps in 2018.